Appointments news around the UK
Farminguk
FarmingUK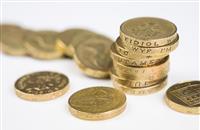 19 July 2017
19 July 2017
Farminguk
FarmingUK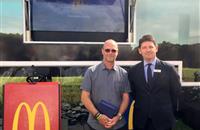 18 July 2017
18 July 2017
Farminguk
FarmingUK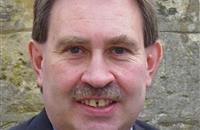 Trending Now
Viewed
Discussed
Related Videos
https://www.farminguk.com/images/VideoThumbs/small/329.jpg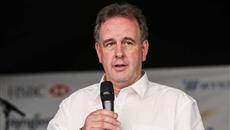 UK is heading for hard Brexit 'one way or another'
Britain is heading for a hard Brexit in one way or another according to a leading agricultural advisor of European policy.<br /> <br /> Peter Fane, who has been advising farmers, trade bodies and agricultural businesses on all aspects of European policy for over 20-years, said that despite pressure from within the Conservative Party including from Chancellor Philip Hammond, he believed that &ldquo;by accident or by design&rdquo; Britain is on course for a hard Brexit.<br /> <br /> Peter said that he believed the current government would see out the Brexit negotiations and did not think there was the possibility of another general election on the horizon.<br /> <br /> Peter was discussing the implications of Brexit for agriculture as part of a panel at the Arable Event in Shropshire yesterday. Afterwards he spoke to FarmingUK.
https://www.farminguk.com/images/VideoThumbs/small/328.jpg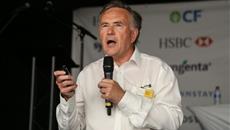 UK could remain within EEA for up to six years
A leading agricultural business consultant has said it is &lsquo;extremely likely&rsquo; that Britain will end up with an interim deal with the European Union.<br /> <br /> Following the snap general election and with Theresa May&rsquo;s struggling government at the helm, it was looking less feasible that the Brexit negotiations would be completed within the two year time limit, he said.
https://www.farminguk.com/images/VideoThumbs/small/327.jpg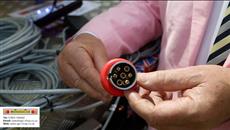 UK Trailer Lights at Cereals 2017
FarmingUK TV speaks to Ian Course of UK Trailer Lights at the 2017 Cereals show.
Knowledge Centre Downloads
11 September 2014
| Views 3663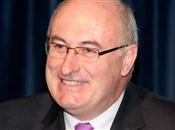 Mr Juncker has asked Mr Hogan to focus on a number of different priorities....
Related Companies
AgriTECH Recruitment
|
West Midlands