Appointments news around the UK
Farminguk
FarmingUK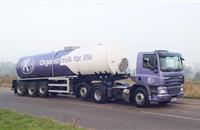 Farminguk
FarmingUK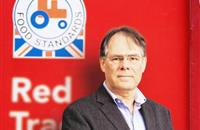 Farminguk
FarmingUK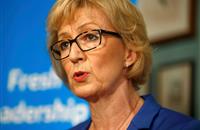 24 April 2017
24 April 2017
Trending Now
Viewed
Discussed
Related Videos
https://www.farminguk.com/images/VideoThumbs/small/316.jpg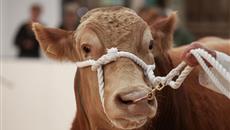 Beef Expo showcases best beef farms UK has to offer
National Beef Association&#39;s Beef Expo showcased everything truly British about the UK&#39;s beef sector.<br /> <br /> Commenting on the event Stephen Heenan, NBA (NI) Board Member and tour organiser said: &ldquo;The event is a fantastic opportunity for our farmers to view some of the best beef farms the UK has to offer, and take home ideas to apply within their own enterprises. The Beef Expo show day never fails to impress, and is a brilliant opportunity to network, and learn of all the latest technology&rsquo;s the industry has to offer&rdquo;
https://www.farminguk.com/images/VideoThumbs/small/315.jpg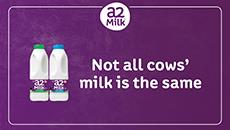 A2 Milk - not all cows' milk is the same!
<div> There are many milk alternatives on the market. However, unlike most, A2 milk is still pure cows&rsquo; milk.&nbsp;</div> <div> &nbsp;</div> <div> Something not many people know is that cows&rsquo; milk is made up of two different types of protein, A1 and A2. Many people struggle to digest the A1 protein and so move to using other milk alternatives such as soy. &nbsp;Now though, with A2 milk, these people are able to continue enjoying cows&rsquo; milk as it only contains the A2 protein.&nbsp;</div> <div> &nbsp;</div> <div> Marshall Waller, a dairy farmer and producer of A2 milk, said that for some people discovering this milk was like &lsquo;discovering Christianity&rsquo; and he hoped that, with time, the new type of milk would be become &nbsp;increasingly popular.&nbsp;</div> <div> &nbsp;</div> <div> A2 milk is already widely available in the majority of major supermarkets and Marshall said the aim was for A2 milk to be as common on supermarket shelves as lactose free milk.</div>
https://www.farminguk.com/images/VideoThumbs/small/314.jpg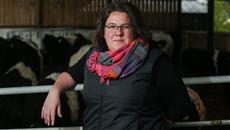 Great British Beef Week 2017: Meet a British beef farmer!
The &lsquo;incredibly important&rsquo; Great British Beef Week is back for the seventh year.<br /> <br /> The week, which is organised by Ladies in Beef, runs from 23rd April to 1st May and aims to promote the quality and versatility of British produced Beef.<br /> <br /> Beef farmer Charlotte Shipley stressed the importance of the annual event not only for getting consumers to buy British beef but also for educating people about where their meat comes from.<br /> <br /> She said events like the Great British Beef Week were a &lsquo;huge opportunity&rsquo; to teach people about the different cuts of beef, share new recipes and to generally make people passionate about putting British beef on their plate.
Knowledge Centre Downloads
11 September 2014
| Views 3530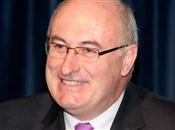 Mr Juncker has asked Mr Hogan to focus on a number of different priorities....
Related Companies
AgriTECH Recruitment
|
West Midlands