Sheep news around the UK
Farminguk
FarmingUK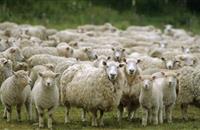 Farminguk
FarmingUK

Farminguk
FarmingUK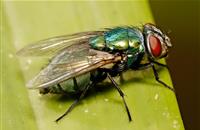 Trending Now
Viewed
Discussed
Related Videos
https://www.farminguk.com/images/VideoThumbs/small/312.jpg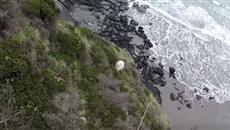 Sheep rescued from cliff after being chased by a dog April 2017
RSPCA officers abseiled 50 metres down to rescue the sheep.<br /> <br /> RSPCA Cymru is reminding dog walkers to keep their dogs on the lead at all times when near farm animals, after a dog chased a sheep down a cliff in Pembrokeshire<br /> <br /> The sheep was rescued by RSPCA Inspector Suzy Hannaby, Alan Barnes, Keith Hogben, Gemma Cooper, Selina Chan and Animal Welfare Officer Andrew Harris, who are trained in cliff rope rescues and was returned to the flock uninjured.
https://www.farminguk.com/images/VideoThumbs/small/308.jpg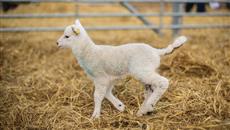 Spring is here! Thousands flock to watch new lamb arrivals
Thousands of people flocked to Askham Bryan College in York this weekend to get a glimpse of some new arrivals. The college was holding its annual Lambing Sunday event for the ninth year running and it proved as popular as ever.
https://www.farminguk.com/images/VideoThumbs/small/280.jpg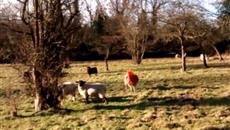 RSPCA find sheep with a cone on its head
<p dir="ltr" style="line-height:1.38;margin-top:0pt;margin-bottom:0pt"> <span id="m_3902469477442181828gmail-docs-internal-guid-d7f0d1a0-e34e-2a31-2964-bf5f4f848234"><span style="font-size:14.6667px;font-family:arial;color:rgb(0,0,0);background-color:transparent;font-weight:700;vertical-align:baseline;white-space:pre-wrap">The RSPCA was called to a trapped sheep in Hertfordshire on Sunday (December 4). </span></span></p> <div dir="ltr" style="line-height:1.38;margin-top:0pt;margin-bottom:0pt"> &nbsp;</div> <p dir="ltr" style="line-height:1.38;margin-top:0pt;margin-bottom:0pt"> <span id="m_3902469477442181828gmail-docs-internal-guid-d7f0d1a0-e34e-2a31-2964-bf5f4f848234"><span style="font-size:14.6667px;font-family:arial;color:rgb(0,0,0);background-color:transparent;vertical-align:baseline;white-space:pre-wrap">But when inspector Rachel Smith arrived she found a sheepish looking ewe with a traffic cone on her head in the middle of the field in Chorleywood, Rickmansworth. </span></span></p> <div dir="ltr" style="line-height:1.38;margin-top:0pt;margin-bottom:0pt"> &nbsp;</div>
Related Companies
Society of Border Leicester Sheep Breeders
|
Northumberland
The Arran Lamb Company
|
Ayrshire