Products news around the UK
Farminguk
FarmingUK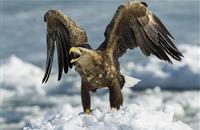 17 November 2017
17 November 2017
Farminguk
FarmingUK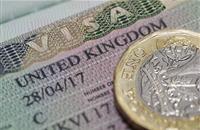 14 November 2017
14 November 2017
Farminguk
FarmingUK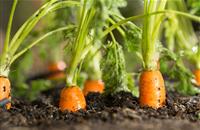 14 November 2017
14 November 2017
Trending Now
Viewed
Discussed
Related Videos
https://www.farminguk.com/images/VideoThumbs/small/336.jpg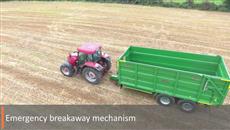 Powerbrake RT - Most Powerful Brake on the market
The Powebrake-RT is a 2 in 1 combination, agricultural trailer handbrake & breakaway mechanism, which can be fitted to both new and existing trailers to comply with 2016 agricultural trailers legislation. The Powerbrake is a purely mechanical system which offers farmers and manufacturers a simple, affordable and safe handbrake and breakaway solution.
https://www.farminguk.com/images/VideoThumbs/small/315.jpg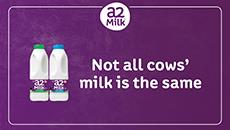 A2 Milk - not all cows' milk is the same!
<div> There are many milk alternatives on the market. However, unlike most, A2 milk is still pure cows&rsquo; milk.&nbsp;</div> <div> &nbsp;</div> <div> Something not many people know is that cows&rsquo; milk is made up of two different types of protein, A1 and A2. Many people struggle to digest the A1 protein and so move to using other milk alternatives such as soy. &nbsp;Now though, with A2 milk, these people are able to continue enjoying cows&rsquo; milk as it only contains the A2 protein.&nbsp;</div> <div> &nbsp;</div> <div> Marshall Waller, a dairy farmer and producer of A2 milk, said that for some people discovering this milk was like &lsquo;discovering Christianity&rsquo; and he hoped that, with time, the new type of milk would be become &nbsp;increasingly popular.&nbsp;</div> <div> &nbsp;</div> <div> A2 milk is already widely available in the majority of major supermarkets and Marshall said the aim was for A2 milk to be as common on supermarket shelves as lactose free milk.</div>
https://www.farminguk.com/images/VideoThumbs/small/313.jpg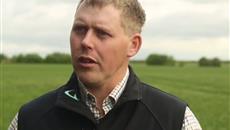 Farmers hopeful of glyphosate approval
Arable farmers are hopeful of a lengthy approval for glyphosate as the EU prepares to makes its decision on whether the herbicide should be re-approved for agricultural use.<br /> <br /> Glyphosate was re-authorised for just 18-months last year after the EU decision making process was caught up in conflicting scientific research and political differences. The International Agency for Research on Cancer claimed that glyphosate was &lsquo;probably carcinogenic to humans.&rsquo; carcinogenic. Farmers are now hopeful of a 15-year approval for the herbicide.
Related Companies
4R Products
|
West Yorkshire
Agriline Products
|
Worcestershire
Air-Seal Products Ltd
|
Somerset