Property News news around the UK
Farminguk
FarmingUK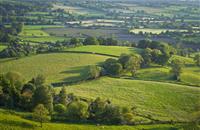 16 March 2018
16 March 2018
Farminguk
FarmingUK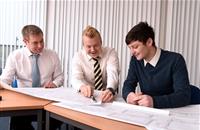 15 March 2018
15 March 2018
Farminguk
FarmingUK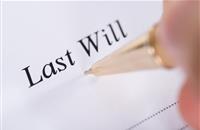 15 March 2018
15 March 2018
Related Videos
https://www.farminguk.com/images/VideoThumbs/small/269.jpg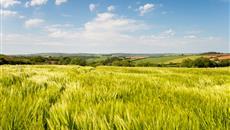 UK's Brexit 'could have impact on land values'
The decision to withdraw from the European Union could have an impact on land values over the next few years, says Andrew Black, director of land agent Savills.<br /> <br /> He says the uncertainty following the decision to withdraw from the European Union may lead to reducing land values. He said he expected moments of concern and anxiety over the next year or two. Prime Minister Theresa May has indicated that the United Kingdom will give formal notice of its intention to leave the EU by the end of March next year. The subsequent two-year negotiating period would mean the UK leaving the bloc by the end of March 2019.<br /> <br /> However, Andrew Black said the benefits of land ownership remained the same. He hoped that land would continue to be seen as a safe haven even if other markets became jittery.
https://www.farminguk.com/images/VideoThumbs/small/251.jpg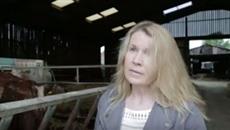 Farmer speaks out against pollution after local authority gives go-ahead for fracking
A farmer has spoken of her fear of pollution after a local authority gave the go-ahead for fracking operations in the UK for the first time in five years.<br /> <br /> North Yorkshire County Council has granted energy company Third Energy permission to use the controversial gas extraction technique on a site at Kirby Misperton in Ryedale, despite strong opposition from local people, from the local district council and parish councils. Sarah Houlston, whose farm is just a mile from the drilling site, appeared before the North Yorkshire planning committee to voice her opposition to Third Energy&rsquo;s application, along with other opponents.
https://www.farminguk.com/images/VideoThumbs/small/214.jpg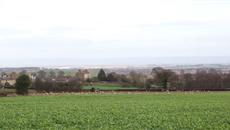 Land values peaked after rising by some 300 per cent over last 10 years
Land values may have peaked, after having risen by some 300 per cent over the last ten years.<br /> &nbsp;<br /> Andrew Black, director rural at Savills, believes that, despite the value of land reaching a peak, it will not necessarily decline immediately. However, he predicts that it could fall by up to 10 per cent in the next three years.<br /> &nbsp;<br /> &ldquo;Any market that rises so far, so quickly has to at some point reach a peak or a plateau,&rdquo; he said.<br /> &nbsp;<br /> Current prices are variable, he says. Where there is competition, some pieces of land are achieving good prices. Other land is attracting little interest.<br />
Related Companies
Acorus Rural Property Services Ltd
|
Suffolk
Colliers International Property Consultants
|
West Yorkshire
Estates Land & Property Ltd
|
Cambridgeshire
H&H Land and Property
|
Cumbria