Sheep news around the UK
Farminguk
FarmingUK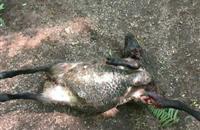 27 July 2017
27 July 2017
Farminguk
FarmingUK

25 July 2017
25 July 2017
Farminguk
FarmingUK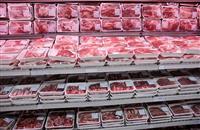 25 July 2017
25 July 2017
Trending Now
Viewed
Discussed
Related Videos
https://www.farminguk.com/images/VideoThumbs/small/322.jpg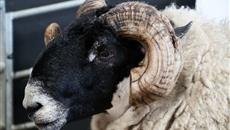 British wool market down 13 per cent compared to last year
Auction prices for wool are down by 13 per cent on average against last year, according the British Wool Marketing Board (BWMB).
https://www.farminguk.com/images/VideoThumbs/small/321.jpg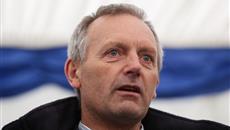 UK sheep industry heading for volatility post-Brexit
The leader of the United Kingdom&#39;s sheep farmers warned during this year&#39;s North Sheep event about potential volatility for the industry in the face of Brexit.<br /> <br /> Phil Stocker, chief executive of the National Sheep Association (NSA) said that if the UK lost access to the Single Market, tariffs to the European Union could be so high that exporting lamb to the EU would simply not work. He also raised concerns about the threat of cheap Australian and New Zealand lamb imports to UK farmers if the British Government allowed free access as part of newly negotiated trade deals.
https://www.farminguk.com/images/VideoThumbs/small/312.jpg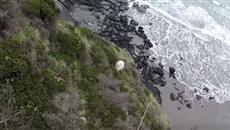 Sheep rescued from cliff after being chased by a dog April 2017
RSPCA officers abseiled 50 metres down to rescue the sheep.<br /> <br /> RSPCA Cymru is reminding dog walkers to keep their dogs on the lead at all times when near farm animals, after a dog chased a sheep down a cliff in Pembrokeshire<br /> <br /> The sheep was rescued by RSPCA Inspector Suzy Hannaby, Alan Barnes, Keith Hogben, Gemma Cooper, Selina Chan and Animal Welfare Officer Andrew Harris, who are trained in cliff rope rescues and was returned to the flock uninjured.
Related Companies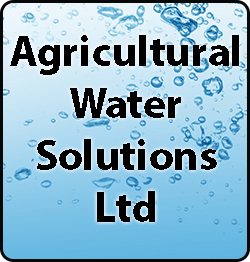 Agricultural Water Solutions Ltd
|
Society of Border Leicester Sheep Breeders
|
Northumberland
The Arran Lamb Company
|
Ayrshire