A young farmer who witnessed his sheep being attacked by a dog has criticised some members of the public who think it is their "God given right" to walk dogs off-lead.
25-year-old Will de Feyter, from Norfolk, witnessed one of his sheep struggle against a vicious out-of-control dog on Tuesday evening (15 May).Luckily, the injured sheep was rushed to a local veterinary centre to treat the injuries.And despite signs around the area telling the public to put their dogs on a lead, Mr de Feyter's has lost 10 of his sheep in the last four years to dog attacks.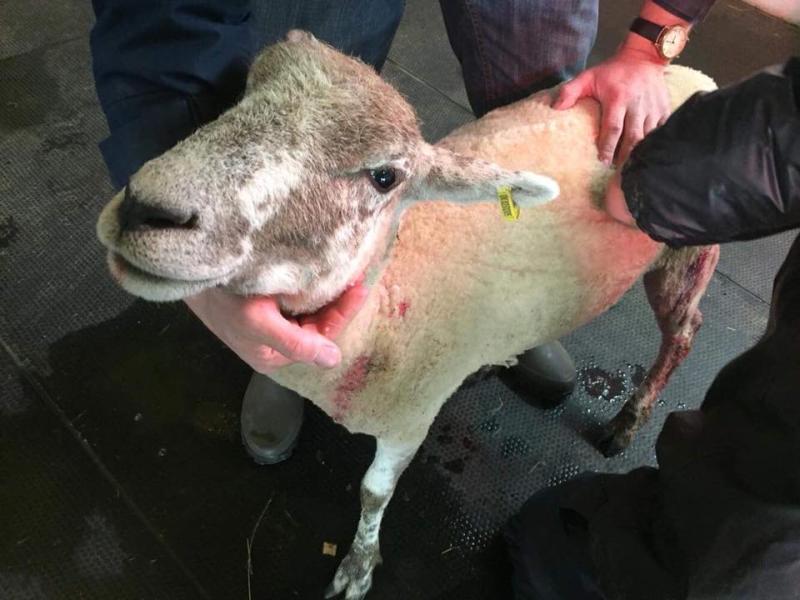 Mr de Feyter told local paper
North Norfolk News
that isn't the dog's fault, but the owners."There are signs all along the side of the canal walk asking for dogs to be put on leads, put people think it's their God given right to walk their dogs off-lead."
He added: "I wouldn't even walk my own dog off-lead along that stretch. You can say they're as well behaved and trained as you like, but when they're with you it's one thing, but when they're away by themselves it's another."Westover Veterinary Centre helped treat the injuries. On Facebook, it said: "Sadly, we occasionally get called to assist with livestock that have been attacked by dogs. And see an increase this time of year with animals out grazing."With sheep being most commonly injured or killed, if they are lucky enough to survive will often require extensive treatment."Please pay attention to warnings that livestock are loose on or near public footpaths, and those asking to keep dogs on leads."No matter how well behaved our dogs are, we should not take chances and need to do everything we can to ensure attacks like this do not happen."The incident follows news of a woman ordered to pay out over
£1,000 in compensation
after she lost control of her dog which subsequently savaged two sheep.