A new farm machinery dealership has started trading near Shrewsbury to service the tractor and equipment needs of farmers and contractors in southern Shropshire.Severn Farm Machinery at Pontesbury marks the return to the local agricultural equipment market of experienced machinery dealer Chris Willner, who formed the business with his wife Jane, supported by their sons Matthew (28) and Michael (23)."I had no plans to return to the agricultural equipment sector after departing Rea Valley Tractors, a highly successful multi-branch dealership," says Mr Willner. "But the opportunity to represent McCormick tractors and Krone grass equipment in the area, and create a new business opportunity for the family, was too good to resist."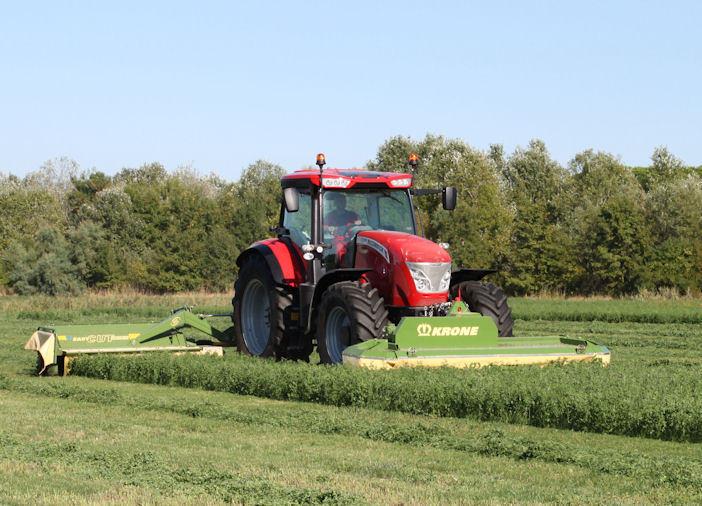 The new company has a McCormick territory extending from Shrewsbury to south of Ludlow and between Chirbury in the west to beyond Kidderminster. It complements the coverage provided by three strong neighbouring dealers.The area covered by HJR Agri at Oswestry is to the north-west; Hilton Machinery covers an area to the north-east from new premises at Newport, and P&D Engineering is to the south-east at Bredon. An open territory to the south and south-west of the new dealership's area extends into mid-Wales.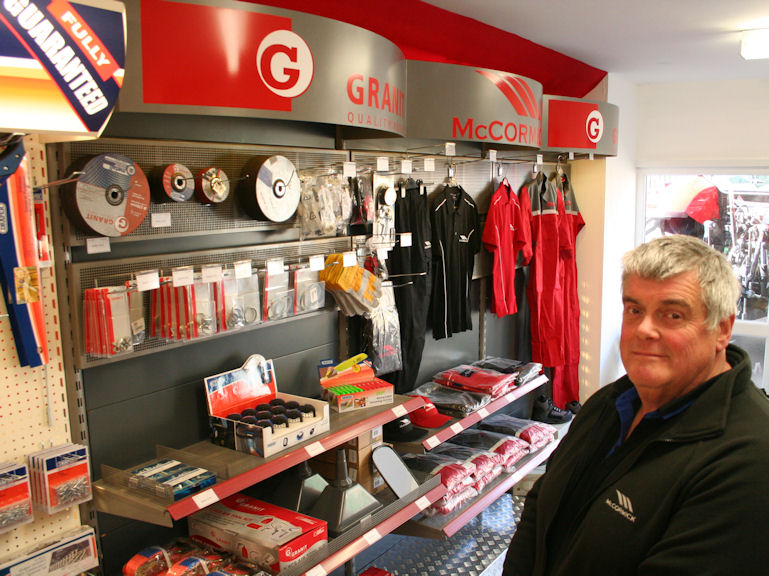 "Although we're located towards the top of our trading area at Pontesbury, there's a decent road network to get our service vans on-farm whenever they're needed," Chris Willner points out. "I'm really looking forward to seeing the venture take off."So far, the main effort has gone into re-organising the premises on the Rea Valley Business Park where the family's Car-Trac engine re-mapping and tuning business will continue to be run.The sizeable all-makes service and repairs facility will be run by Matthew Willner as workshop manager. He recently gained the LTA4 Accredited Master Technician qualification – the highest in the agricultural engineering industry.Michael Willner joins the business as parts manager, having gained experience with farm equipment dealers in Australia and at a specialist Land Rover parts wholesaler. He will oversee a newly expanded parts storage area and a new retail shop, which is now stocked with accessories, tools and clothing from McCormick partner Granit, as well as oils, filters and other routine service items.For equipment sales, a number of implement manufacturers have been quick to allocate local franchises to the new business, including Krone, Rabe, HM Trailers, Lynx Engineering and Quicke loader maker Alö.As for McCormick, area sales manager Phil Maw is delighted to have Severn Farm Machinery on board: "It's a new business starting from scratch," he notes. "But Chris has a huge amount of experience, which I'm sure he'll put to good use re-establishing the McCormick name in this area."The timing could not be better, he suggests, because the McCormick range is being transformed with up to eight new lines of tractors being introduced over the next two to three years."This follows a big investment in R&D by McCormick manufacturer Argo Tractors in Italy," Phil Maw explains. "We already have the McCormick X50 livestock tractor, the bigger X7 Pro Drive tractors are now coming through and over the coming months we'll have new models across the board from 85hp to almost 300hp, including tractors equipped with CVT drive for the first time."Seeing Argo's plans for McCormick played a big part in persuading Chris Willner to set up the new dealership: "The range will be ideal for the mixed farming area we cover," he says. "I'm particularly impressed with the new X7 Pro Drive tractors; they've got the sort of modern electronic controls that a lot of drivers want these days but done in a way that doesn't look daunting when you first get in the cab."Two of the new tractors are on order as demonstrators – a four-cylinder McCormick X7.460 at 166hp with 175hp boost for transport and pto operations, and a six-cylinder X7.670 with 175/188hp. Both have proven FPT engines, a ZF semi-powershift transmission, and Bosch electronic control of the hydraulics.Manufacturer Argo Tractors is backing the new machines with a 24-month, 2400-hour warranty that covers the whole tractor throughout the term; unlike some schemes that cover only the powertrain in the second year.