Farmers are being urged to increase public awareness around the 'crucial' use of crop protection products.
In a debate on crop protection at
CropTec 2016
this week, NFU chief crops adviser Guy Gagen said farmers need to be ready to talk to the public about crop protection products, and to emphasise the work farmers to do for the environment and to promote biodiversity on their farm.The NFU has been meeting with both domestic and European politicians, Defra government officials and stakeholders to deliver the message that it is 'crucial' that farmers have access to the right inputs so their farm businesses can be 'competitive, profitable and progressive'.Mr Gagen stressed the importance of increasing public awareness around the use of crop protection products, such as pesticides, underlining their importance to farm businesses.He said: "We still have to deal with regulatory pressures coming through the EU, these are not going away and without key products, the situation for farmers could become very serious, very quickly."The NFU is working hard to make the regulations work for farmers but there is an increasingly political element in conflict with the scientific evidence. This means farming has to be present in the public debate and so we need farmers to talk about their work.
"Both UK and European politicians have provided forums for us to deliver our message on plant protection products but they want to hear direct from farmers on how important these products are on their farms."There are simple, but effective, measures available to promote biodiversity and protect water such as keeping slug pellets and herbicides out of the water and participation in stewardship schemes such as the Campaign for the Farmed Environment."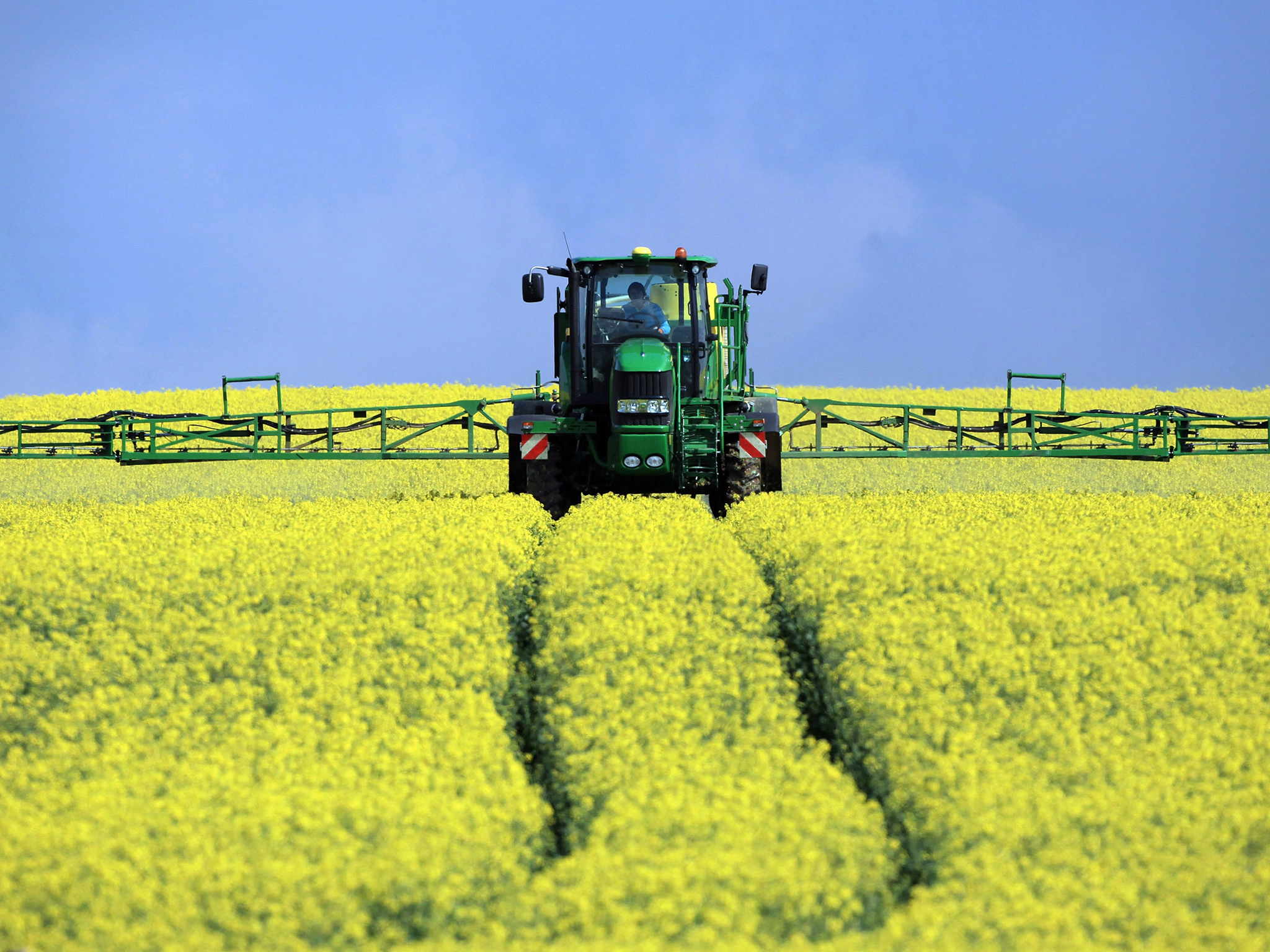 'Making a net loss again'
Mr Gagen emphasised the high input costs that farmers in the UK deal with and that it is likely many arable farmers, on average, will be making a net loss again.He said: "Something has to give on these costs – farmers cannot continue to absorb them forever. It's concerning that once again many arable farmers will be facing a net loss and something needs to change and alleviate this pressure."Agriculture experts from the University of Hertfordshire have said key crop protection products, such as pesticides,
play an important role
in ensuring food is safe and healthy for the world's population. Global food production could fall by as much as 35-40 per cent without them, the scientists have warned.Some environmental organisations, such as the Soil Association and the Green Alliance, believe conventional food production, which uses a wide variety of pesticides, can pollute water and the environment.
"What many people don't realise is that over 320 pesticides can be routinely used in non-organic farming and these are often present in non-organic food. Some of them remain in the food you eat, despite washing and cooking. Some studies suggest pesticides could be on one in three non-organic foods. In contrast, you rarely find pesticides in organic food," the Soil Association said.