The RSPCA is appealing for information after six sheep were attacked by dogs in Datchet this month.
The ewes were left with injuries so severe they had to be euthanised.Devastated shepherd Hollie Levinge and her family have kept sheep in the area for over 30 years.The RSPCA received a call on Thursday 6th October from a walker who had found a sheep bleeding, by the Queen Mother Reservoir in Datchet.RSPCA inspector Maxine Jones said: "The vet attended with police and were faced with a horrific sight - the poor ewe was in agony, she was bleeding heavily from extreme injuries to her face that were so bad her jaw was exposed."The vet had no option but to euthanise the sheep that evening to end her immense suffering."
It was at this point that owner and shepherd Hollie Levinge was reached and rushed to the scene.But when she attended to the rest of her flock, she found a further five of her ewes also suffering with severe injuries, bleeding heavily from their faces and legs.
'A state of terrible shock'
Hollie said: "My ewes were in a state of terrible shock. I just couldn't believe what I was seeing."I loaded them onto a trailer straight away and took them back to my farm, but they were so badly injured I had to have them all put to sleep too."I just can't understand how somebody could allow their dogs to commit such a savage attack on six sheep, it's just terrible."This is our family business and we rely on people with dogs to be responsible around our flock as they graze on private land.
"We are so devastated and can only hope that on hearing about this people will take note and be that extra bit careful with their dogs."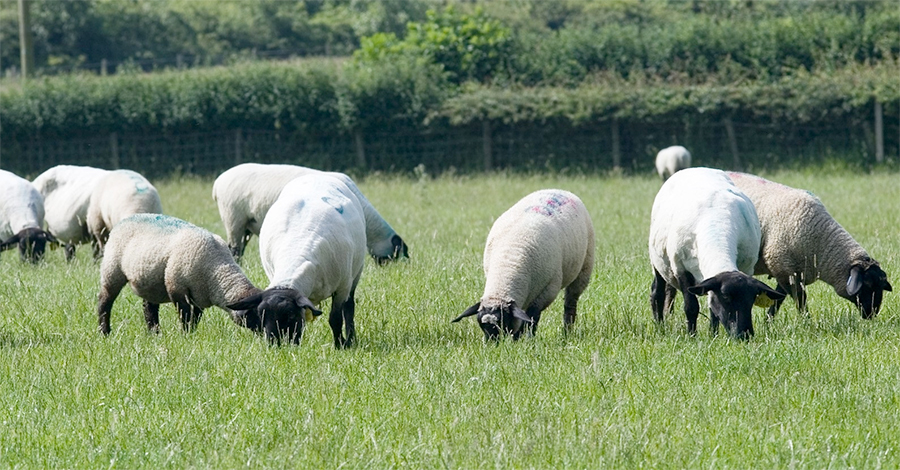 'Worst attack on sheep I have ever seen'
Inspector Jones said: "This is the worst attack on sheep I have ever seen during my time working as an RSPCA inspector, it is truly awful."We want to reiterate to dog owners that there is there is a very simple way to stop these attacks – keep your dog on a lead around livestock and wildlife."The aftermath of these attacks cause extreme stress, injuries and sometimes death to the sheep, as in this horrific incident."Dog owners should also remember that they could be prosecuted and their dog could be shot if they are caught worrying sheep.Inspector Jones added: "The dog(s) who attacked these sheep will almost certainly have been covered in blood themselves, so even if the dog had run off and attacked the sheep without the owner present, they would most certainly have noticed the blood. "I am urging anyone with any information about this awful attack to call me in complete confidence and leave me a message on our inspector's appeal line number which is 0300 123 8018."If dog owners can spread the word about being responsible around livestock that will really help too."Many dogs, if given the opportunity, will chase or show interest in livestock and/or wildlife so even if your pet is normally calm, gentle, obedient and docile, don't be complacent; they can be still be a danger."
The RSPCA is a charity which relies on public donations to exist. To assist inspectors in carrying out their vital work text HELP to 78866 to give £3. (Texts cost £3 + one standard network rate message)