British farmers and leading supermarkets have written an open letter urging the government to secure tariff-free access to the European single market post-Brexit.
In a letter to the Times the 75 signatories, which include Morrisons, Sainsbury's, Marks & Spencer, the NFU and others, said the industry will struggle without securing assurances regarding market access and seasonal labour from the continent. "For our sector maintaining tariff-free access to the EU single market is a vital priority," the letter states."It is where 75% of our food exports go, so all our farming and food businesses wish to achieve this outcome. The sector needs access to EU and non-EU seasonal and permanent labour, alongside assurances that EU workers permanently in the UK are allowed to remain."The call comes as rumours of foreign secretary Boris Johnson telling EU diplomats that he 'backed freedom of movement' were dismissed as 'total lies.'Mr Johnson's spokesman said: "Boris said what he has said many times before - he is pro-immigration but wants to take back control to limit numbers. He did not say he supported freedom of movement and challenges anyone to show proof that he ever said that."
'Devastating impact'
UK farmers said there could be a 'devastating impact' across the sector if access to skilled and flexible labour from the European Union was cut off. A briefing paper published by the Food Research Collaboration called for Britain to invest in its workforce to cope with any changes that may occur after Brexit.National Farmers Union President Meurig Raymond said agriculture is already experiencing labour shortages which "looks set to get worse."Mr Raymond said: "And we know it's not just horticulture that will be affected. Non-UK workers are often employed in a whole host of roles throughout farming and are crucial in day-to-day tasks as well as at peak times as we are now experiencing with harvest. We have already written to the Brexit minister, David Davis, about our concerns, and we continue to meet with Government departments to work on behalf of our members."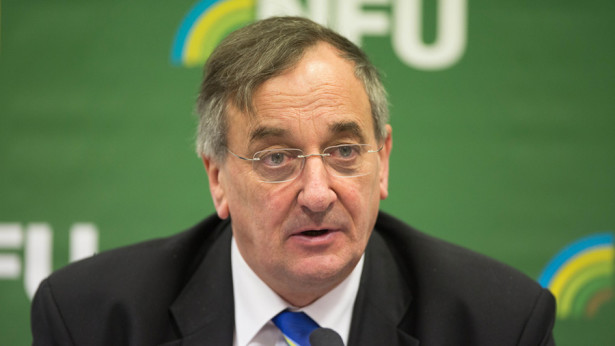 This week Mr Raymond had 'constructive and robust discussions' with Defra secretary Andrea Leadsom on post-Brexit farming, the NFU president said 'unfettered access' to the EU market was key and urged the government to place equal priority on the British farming sector."We set out firmly that high standards of UK farm production must not be sacrificed in a free trade deal and I was pleased to hear that Mrs Leadsom agreed with us on that. British food cannot withstand a market flooded with imports produced to lower standards, there was universal understanding of this in the meeting. We welcomed her initiative to explore new markets outside the EU such as China where she has held talks recently but stressed that retaining key export markets for agricultural commodities, such as those to the EU, is vital for many UK farming sectors."The NFU President also raised concerns around the UK's need for seasonal labour from abroad, saying it was an 'urgent concern' for many farmers.
He said: "Access to non-UK labour is an urgent concern for our farmer and growers, and the food processing sector. We discussed with Mrs Leadsom possible solutions, including the urgent need for a substantial trial of a visa-controlled Seasonal Agricultural Permit Scheme. And due to confusion caused by Brexit, we called for the Government to reassure all EU citizens already working here of their right to remain in the UK."