UK Dairy Day 2017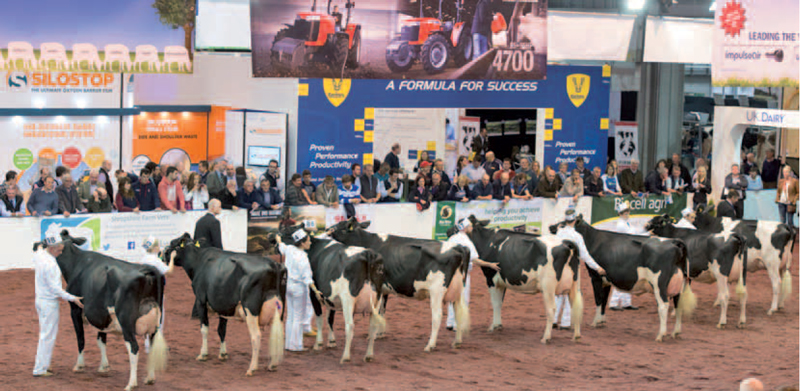 UK Dairy Day is a dedicated annual one-day event for the dairy industry held at the International Centre, Telford, Shropshire, TF3 4JH at a key time of the year when plans and decisions are being made for the winter.
The 3rd UK Dairy Day will take place on Wednesday 13th September 2017 from 8am to 5pm focussed on the theme of 'Sharing Knowledge'.
In 2015 the event attracted 7,112 visitors an uplift of over 12% on the 2014 event.
2017 Event Features
• UK Dairy Day 2017 App, FREE to download
• FREE entry for all visitors and exhibitors
• FREE car parking on site and in town centre multi storey
• UK, European & International businesses
• Over 300 trade stands covering four areas
• UK Dairy Day cattle show including The National Holstein Show and The National Ayrshire Show
• FREE Wi-Fi
• Sharing Knowledge zone featuring seminars to educate, engage and inspire farmers
• Practical foot trimming and knife sharpening demonstrations
• 'Beneath the Black-and-White' cow painting demonstration
• New product competition and display area
• Press Office with local, national and international media
• Costa coffee, large catering area and bar
• Great transport links with Telford Railway Station, M54 and direct trains to Birmingham Airport
• Champions Dinner and Awards
Tickets
Entry will be free for all visitors and exhibitors at UK Dairy Day 2017 taking place on Wednesday 13th September 2017 from 8am to 5pm.
No pre-registration required, just arrive on the day for free entry!
Registered Office:
UK Dairy Day, c/o Holstein UK, Scotsbridge House, Scots Hill, Rickmansworth, Hertfordshire, WD3 3BB
Charity No. 1072998 Company Reg No. 3674328 VAT Registration No. 860 0267 48