Cereals - The Arable Event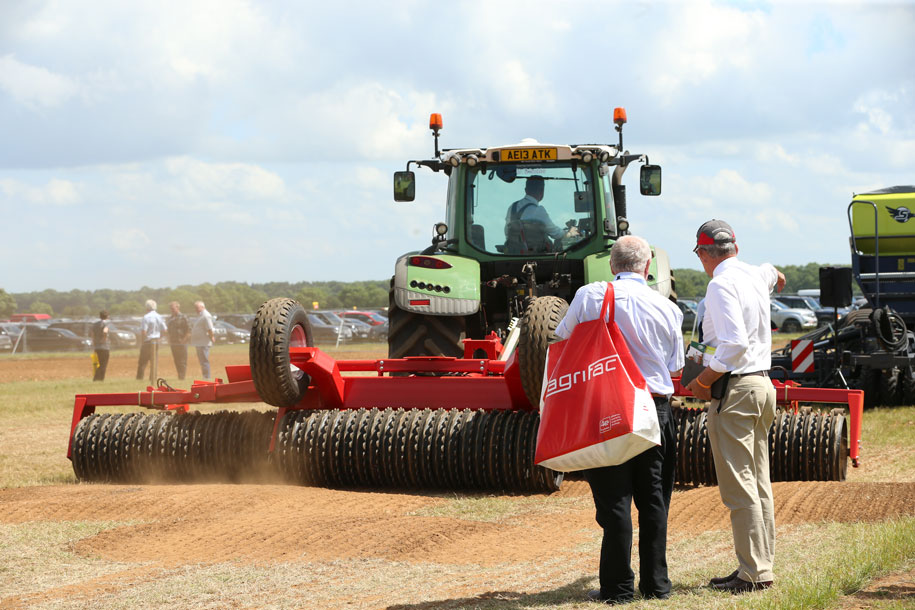 Cereals: the UK's technical event for the arable industry
Join over 20,000 farmers, agronomists and industry professionals on the 13th & 14th June at Chrishall Grange, Duxford, Cambridgeshire, for the arable industry's leading technical event.
Cereals 2018 is the start of a fresh, collaborative approach to delivering an event with a 40-year heritage, involving some of the UK's leading agricultural organisations and arable farmers.
The introduction of two advisory boards is already driving positive change. These boards are contributing to the strategic direction of Cereals to ensure that it meets the needs of exhibitors and visitors, in 2018 and the future.
Event features and exhibitor content provides Cereals' visitors with the ability to see, hear and touch the latest innovations, and access valuable advice and tips from industry experts. Many features offer opportunities for exhibitors to get involved in leading the conversation.
Advisory Boards
For 2018 Cereals has collaborated with an exhibitor, and farmer advisory board to ensure the changes being made actively reflect the needs of the industry.
Cereals Conversations
New speaker-led sessions with industry experts will share knowledge and practical tips on a number of challenges facing arable farmers.
Cereals Controversial
Opinions from thought-leaders on hot-topics affecting the arable industry will make for stimulating debate in a dedicated marquee hosting new panel discussions.
Guided Tours
Professionally moderated, expert-led tours will provide visitors with a curated look at the latest products and solutions within specific interest areas of the even. This offers valuable networking opportunities to those companies include in the tours.
Harper Adams Hands-Free Hectare
Cereals Education Partner, Harper Adams University, will host the only live demonstration in 2018 of the technology behind 'Hands Free Hectare', a project to grow the world's first crop farmed exclusively by robots.
Innovation Entrances
Re-designed event entrances will set the scene for visitors to Cereals 2018 by highlighting cutting-edge innovations from exhibiting companies, that can be found throughout the event.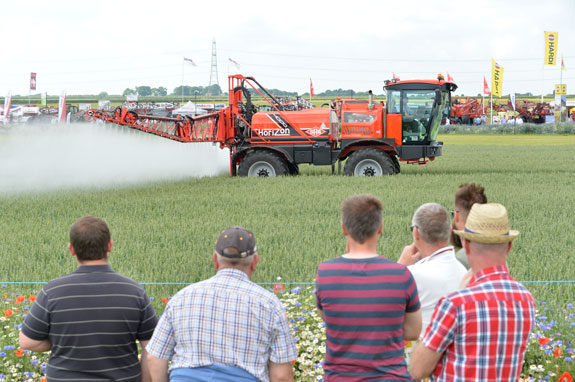 Plan your visit
Cambridgeshire-based arable farmer, Robert Law, will play host to Cereals 2018:
Chrishall Grange
Duxford
Cambridge
SG8 7NT
UK
Cereals 2018 will take place on 13th-14th June.
Cereals is the UK's technical event for the arable industry. Organised by Comexposium, the organisers of SIMA , Cereals benefits from the knowledge and expertise of a global agricultural event organiser, with a knowledgeable and dedicated UK event team.
Over 20,000 farmers, agronomists, and industry experts visit Cereals each year to discover the latest arable innovations, hear from key opinion leaders, and find the best arable products and services to help grow their businesses.
CLICK HERE FOR TRAVEL AND EVENT INFORMATION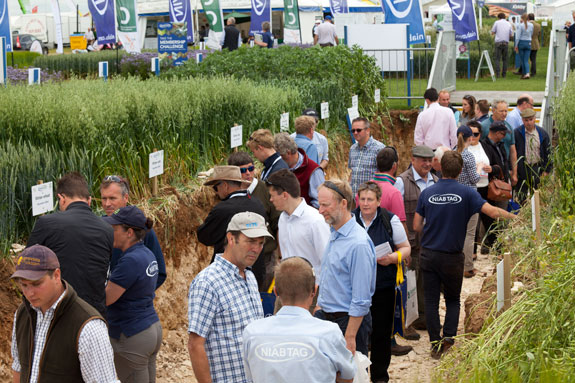 Reasons to exhibit at Cereals
The quality and quantity of visitors at the Cereals Event is second to none
Cereals provides an unrivalled promotional opportunity with extensive media coverage
It's an impressive platform from which to network and do business
Exhibiting areas are tailored to showcase your products and services to the best effect
It's a unique and vibrant business event that ensures return on investment for your company