Blaencar Farm
Property Address: Blaencar Farm, Sennybridge, Brecon, LD3 8HA
Property Type: B&B
Price Range: £32 - £45
Email: Click here
Email: 75 + 34 =
Email: carol@blaencar.co.uk
Powys
Property Images :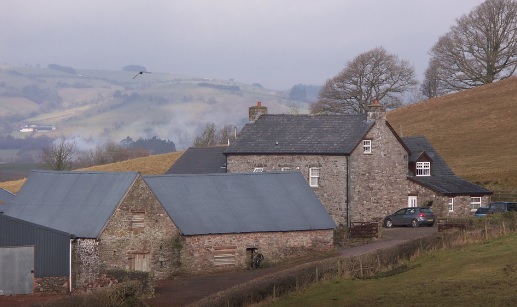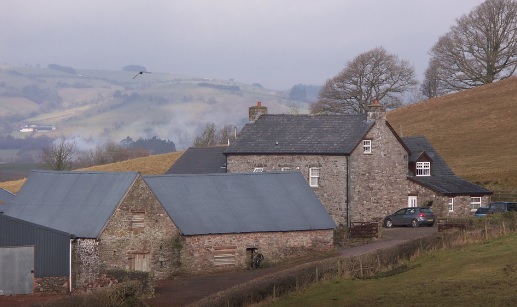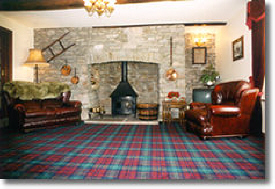 Property Description :
Owner: Carol Morgan
Tel: +44 (0)1874 636610
This Five Star farmhouse is situated 8 miles west of the historic market town of Brecon. The ambience is relaxed and informal and offers exceptional accommodation and comfort for discerning guests looking for something special. The peace and tranquility of this quiet but accessible location provides an ideal base whether your priority is relaxation or active exploration of the surrounding, unspoilt countryside.

Having been lovingly refurbished to a high standard, this traditional Welsh farmhouse has a wealth of charm and character with exposed beams and stonework, inglenooks and original oak doors.

Enjoy delicious farmhouse breakfasts based on local fresh produce, or something lighter if you prefer. Evening meals are available locally at the friendly country pub, a pleasant 15 minute walk from Blaencar.

The charming en-suite bedrooms, with king-size beds, offer all facilities providing a unique blend of comfort and luxury.

In addition, Blaencar now has a new luxury suite, completely self-contained, adjoining the farmhouse. Retaining much of the original character of the old stable, the spacious suite comprises a double room with king-size four poster bed and a bathroom with bath and shower. A cozy lounge with television and video adjoins a well equipped oak kitchen.

Guests in the Stable have the option of bed and breakfast, taking breakfast in the farmhouse or self-catering, if preferred.
Things to see and do in Powys :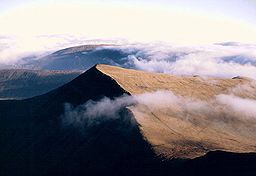 The Brecon Beacons is a mountain range in South Wales. It forms the central section of the Brecon Beacons National Park.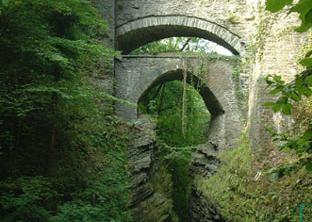 Devils Bridge Falls is a world famous tourist attraction 12 miles from Aberystwyth. These unique waterfalls have attracted many thousands of visitors since the 18th century, including William Wordsworth who wrote about the "Torrent at the Devil's Bridge". Today, the Falls Nature Trail provides a unique opportunity to see this great natural feature in the Rheidol Gorge.
The Elan Valley Reservoirs are a chain of man-made lakes and reservoirs in the Elan Valley in Powys, Mid Wales using the rivers Elan and Claerwen.
Explore Heart of Wales Tours
Tour Mid Wales with us and discover the magnificent countryside, history and folklore of this unspoilt region. Relax and enjoy the rugged landscape via little used country lanes and narrow roads from the comfort of our luxury 4x4 vehicle.
Sail underground, through the great waterfall, and deep inside the spectacular caverns of the Labyrinth and far back in time. Once inside the Labyrinth, your hooded boatman guides you through tunnels and vast caverns, whilst you enjoy tales of King Arthur and other ancient Welsh legends.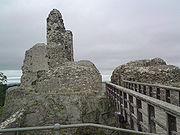 Montgomery Castle is a stone masonry castle looking over the town of Montgomery in Powys, mid Wales. It is one of many Norman castles on the border between Wales and England.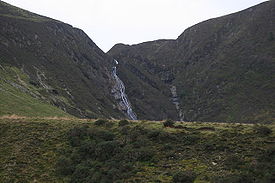 Pistyll y Llyn is one of the tallest waterfalls in Wales and the United Kingdom.
Powis Castle is a medieval castle, fortress and grand country mansion located near the town of Welshpool, in Powys, Mid Wales.
Welshpool and Llanfair Light Railway
Opened in 1903 to link the market town of Welshpool to the rural community of Llanfair Caereinion, this 2 foot 6 inch narrow gauge steam railway now provides a tourist service for all the family and a welcome change from the rush of every day life. Built as a Light Railway to avoid some of the costs of railway construction, the narrow gauge allows for tight curves and steep gradients, enabling the line to follow the contours of the countryside. All of our trains are steam hauled, either by one of our unique original locomotives or one from abroad. The carriages too are special; those in regular use being from Hungary and Austria with access to the enclosed seating area via an open balcony - a great way to watch the world go by.