Brackenthwaite Farm
Property Address: Brackenthwaite Farm, Brackenthwaite Cottages, Yealand Redmayne, Nr. Carnforth, LA5 9TE
Property Type: Self Catering
Lancashire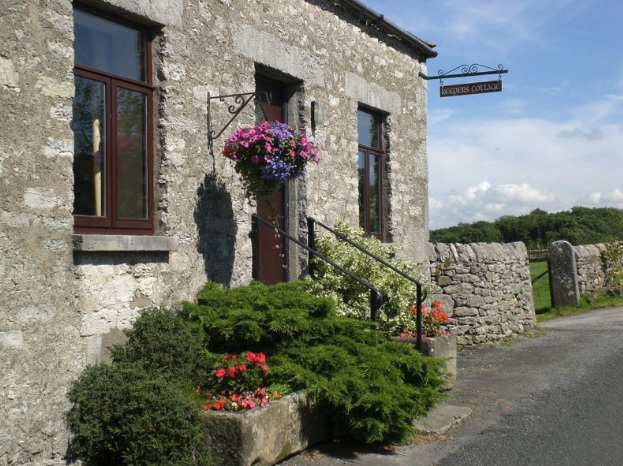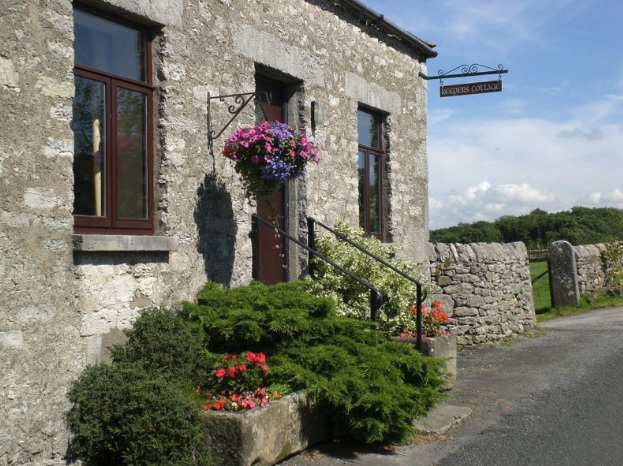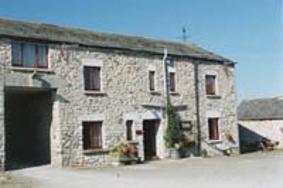 Property Description :
Brackenthwaite Farm is a special place, nestled within the heart of the idyllic and picturesque Arnside and Silverdale Area of Outstanding Natural Beauty (AONB). We are surrounded by fields and woodland, situated outside the historic village of Yealand Redmayne and towards the coastal village of Arnside. On clear days there are beautiful views of the Lakeland hills, Arnside Knott and Farleton Fell.

The area is a real hidden gem, often over looked for the busier Lake District. It is a haven for walkers, with over 200 public footpaths in just 75 square kilometers. Bird and nature lovers will also not be disappointed, with Leighton Moss RSPB bird reserve and Gait Barrows National Nature Reserve on our doorstep.

We first started offering self-catering holiday accommodation in 1976, with Keepers Cottage. In 1988 we converted a barn into what are now The Old Stables Cottages, numbers 1 and 2. More recently, Brackenthwaite Cottage has also become available for holidays. The cottages have proved very popular over the years, with many visitors returning regularly and people coming from all over the world to enjoy this unique area.

Things to see and do in Lancashire :
Blackpool Zoo is top of the list of where to go and what to do in Lancashire. With over 1500 animals, it's a great family day out. The Zoo also welcomes schools, groups and educational trips and offers wheelchair-friendly access. Fun and wild animals combine for a memorable, value for money day out.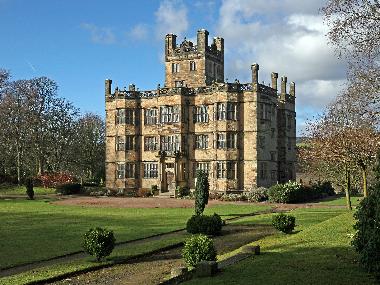 An Elizabethan gem in the heart of industrial Lancashire, built between 1600 and 1605 Gawthorpe Hall was the family seat of the Shuttleworth family for over 300 years. Inside the house you will find period rooms on display from the 1850 remodelling by renowned architect Sir Charles Barry and Pugin as well as original plasterwork ceilings, panelling and the impressive Long Gallery.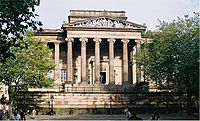 Harris Museum and Art Gallery
Go beyond the grandeur exterior of the Harris Museum in Preston's city centre and you'll be rewarded by a delightful mixture of contemporary and traditional art that's completely free to visit. Head up the dramatic staircase to explore two floors of art ranging from unusual textile prints of the 20th century to more the more traditional fine art of the 19th century, including water colours by JMW Turner and Samuel Palmer. The new and frequently changing exhibitions make sure there is never a dull moment and kids will be keen to join in the Hands on Gang activities and events. At the end of your trip to the Harris Museum don't forget to call in the café – the inspirational setting and views up to the Egyptian balcony will leave you in awe.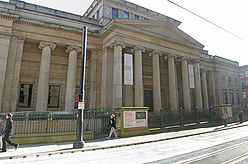 The gallery houses the civic art collection of Manchester. Its collections include works by artists such as Degas, Turner, Reynolds, Gauguin, Renoir and Landseer.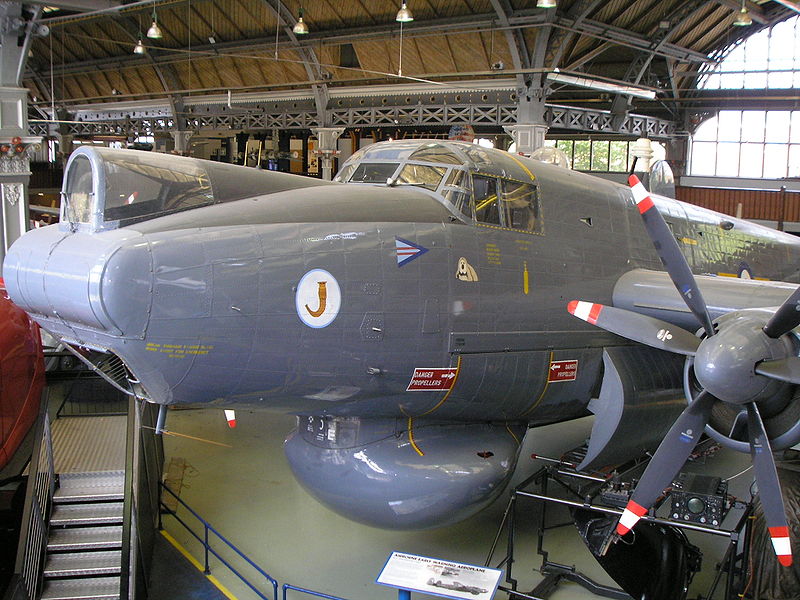 Manchester Museum of Science and Industry
Located on the historic site of the world's oldest surviving passenger railway station, housed in five listed buildings, MOSI's amazing galleries and outstanding collections tell the story of Manchester's scientific and industrial past, present and future. It is a large museum devoted to the development of science, technology, and industry and particularly the city's considerable contributions to these. It is an Anchor Point of ERIH — The European Route of Industrial Heritage.
The Opera House in Quay Street, Manchester, England is a 1,920 seater commercial touring theatre which plays host to touring musicals, ballet, concerts and a spectactular Christmas pantomime. It is the sister to the Palace Theatre which is a similar venue in nearby Oxford Street at its junction with Whitworth Street. It is a Grade II listed building.
Manchester Town Hall is a Victorian-era, neo-gothic municipal building in Manchester, England. The building functions as the ceremonial headquarters of Manchester City Council and houses a number of local government departments. Completed by architect Alfred Waterhouse in 1877, the building features imposing murals by the artist Ford Madox Brown depicting important events in the history of the city. The Town Hall was rated by English Heritage as a Grade I listed building in 1952 and the Town Hall Extension, completed in 1938, was Grade II* listed in 1974.
History and legend has woven a spell over Pendle. Pendle Hill rises above this ancient hunting ground, once the home of wolves and wild boar and to this day dotted with tiny hamlets and farms. It is still an untamed place, full of mystery and infamous as the home of the Pendle Witches who were tried and executed for witchcraft in 1612. The landscape, carved out by man and by nature, welcomes walkers and countryside enthusiasts. Long distance walks, such as the 43-mile Pendle Way and parts of the Bronte Way, combine history with stunning scenery, with plenty of country inns and farmhouses to provide most congenial rest and refreshment along the way.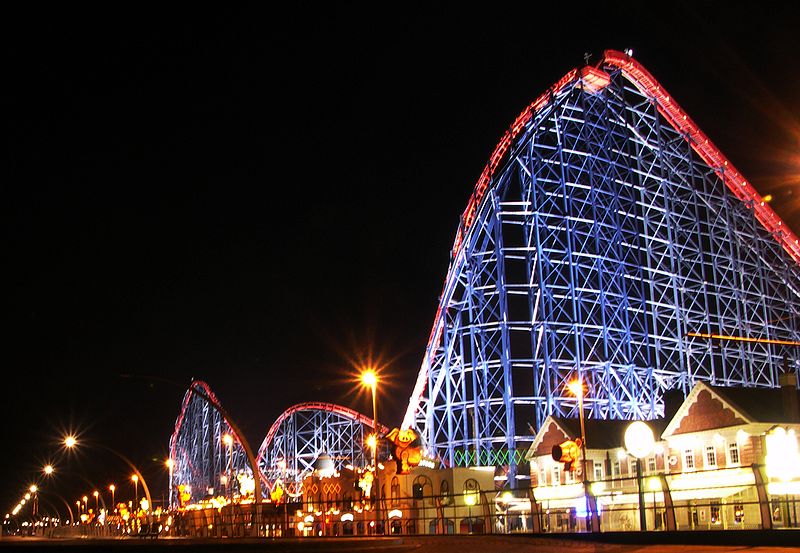 Pleasure Beach Blackpool is a family owned amusement park situated along the Fylde coast in Blackpool, England. It is the most visited amusement park in the United Kingdom.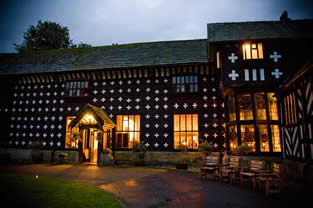 Samlesbury Hall is a black and white, oak-timbered medieval manor-house dating from 1325. Decorated with distinctive quatrefoils and wattle and daub infill. Other features include chapel, Long Gallery and Minstrels Gallery with bow-fronted window. The Hall is home to displays, craft exhibitions and now hosts the work of Sir Charles Holmes. Said to be haunted by Lady Dorothy. The Long Gallery, annex and Southworth Rooms. The Hall is also available for weddings and events, it has a licence for civil ceremonies. The gardens are extensive and beautiful.