Easter Glentore Farm B&B
Property Address: Easter Glentore Farm, Slamannan Road, Greengairs, Airdrie, ML6 7TJ
Property Type: B&B
Price Range: £32 - £42
Email: Click here
Email: 48 + 18 =
Email: easterglentore@btinternet.com
Lanarkshire
Property Images :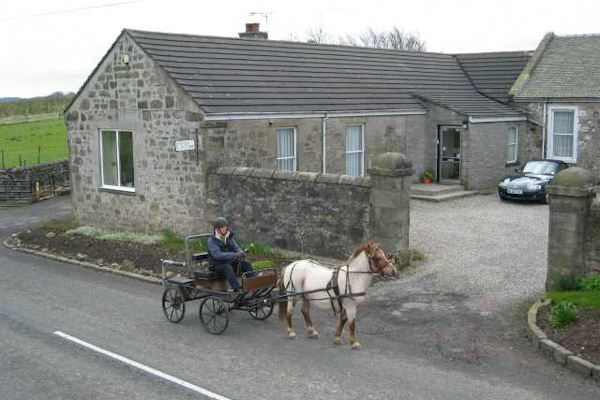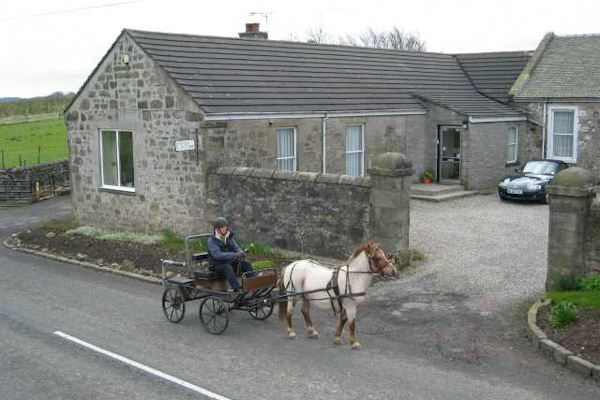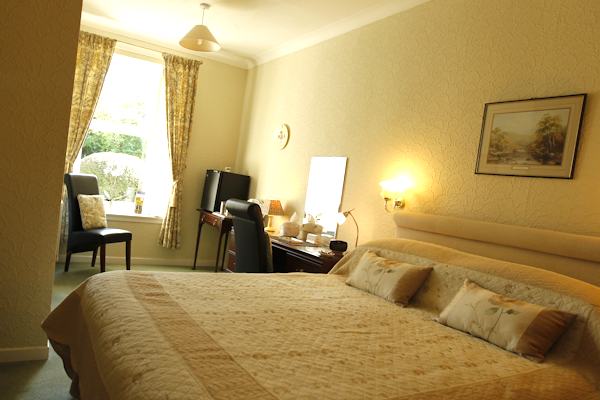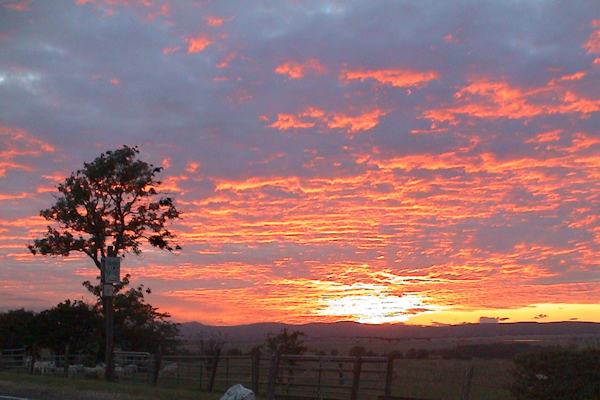 Property Description :
Owner: Alastair And Elsie Hunter
Tel: +44 (0)1236 830243
Easter Glentore Farmhouse is on a 240 acre farm with forest walks. Located in a scenic setting on the B803 between the villages of Greengairs and Slamannan, with panoramic views of the hills in the north.

The house is modernised with central heating and is tastefully furnished throughout.

All the accommodation is NON-SMOKING and on the ground floor:

1 double king bedroom en-suite (shower wash basin and toilet)
1 super king / twin bedroom en-suite (shower wash basin and toilet)
Each bedroom has a digital TV with all Freeview channels, radio alarm and tea/coffee making facilities with shortbread.

Firm comfortable beds with extra large duvets, blankets available if preferred. Towels are changed daily. I know from my own travels that laundry can be a problem - stay with us for four or more days and I will do your laundry free of charge! We can now offer free wireless Internet connection to guests using their wi-fi enabled laptops.






























Things to see and do in Lanarkshire :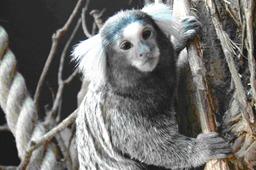 Amazonia is located in Strathclyde Country Park, in Motherwell and is a popular attraction for family and friends. Amazonia is Scotland's largest indoor rainforest attraction offering a new fun and educational experience for all ages. It is a unique place to learn and explore, offering children and adults an insight into life in a tropical forest. Visitors are given the opportunity to take part in our daily animal handling sessions, where we try to dispel some of the 'Hollywood myths'.
Bothwell Castle is one of the outstanding monuments of medieval Scotland. It owes its origins to Walter of Moray, a northern aristocratic family who acquired Bothwell in 1242. He (or his son William, known as 'the Rich') created the mighty castle in a spectacular display of feudal pride. Their dream was never completed, probably because of the outbreak of the Wars of Independence in 1296. No matter, for what they did achieve – and what still holds us enthralled today – is the great donjon, or tower.
Chatelherault Country Park
Chatelherault was built in 1732 as the hunting lodge and summer house for the wealthy Dukes of Hamilton. Designed by the famous Scottish Architect William Adam, Chatelherault now serves as the magnificent gateway to the Country Park. The restored buildings house an exhibitions gallery, interactive displays, large gift shop, cafe and reception area as well as meeting rooms and conference wedding space. Visitors can view the Duke's private Banqueting Room, apartments and formal gardens.
Cumbernauld Library and Museum
Cumbernauld Museum is situated within the Cumbernauld's main library, in the main shopping centre. Displays tell the story of the area from Roman times (The Antonine Wall close by the town) through the agricultural and industrial eras of the 18th and 19th Centuries, to the present day new town. At the library there are books, cassettes, compact discs, videos, computer games, talking books and books in large print for loan.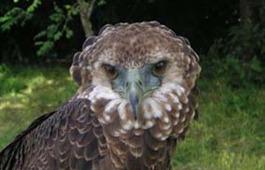 Cumbernauld Outdoor Activity Centre
Lanarkshire is great place of outdoor activities. You could enjoy a day at Cumbernauld Outdoor Centre and see Scotland's largest 'Bird's of Prey Centre' or take part in one of the many activities on offer - archery, paintballing, 4x4 driving and many more. They also cater for children's birthday parties, corporate entertainment, stag and hen parties and individual tuition.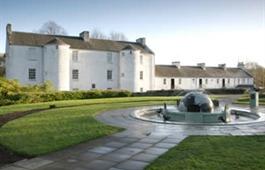 In 1813 David Livingstone was born here in a single-room tenement. It is now part of a museum and visitor centre showing his extraordinary life and achievements, from how he grew from a factory boy to become an African explorer and a hero of the Victorian age. David Livingstone The museum also gives an insight into the harsh conditions endured by industrial workers in the 19th century. Many of Livingstone's personal belongings are on display including journals, and navigational and medical equipment. As well as learning about the life of David Livingstone, there is plenty for youngsters to do including quizzes, dressing up, and even a lion hunt. Family friendly museum with quizzes, puzzles, and even a lion hunt!
Forth and Clyde Canal Cruises
The Forth and Clyde Canal Society offers boat trips along the rejuvinated Forth and Clyde Canal. Natural wildlife, North Lanarkshire With many trips originating from the Auchinstarry Marina, Kilsyth, trips are offered along the scenic canal with its abundant wildlife and attractive countryside.
Leadhills Miners Library is is the oldest subscription library in the British Isles. It is also the second highest at 1400 feet above sea level. The highest and second oldest library being in wanlockhead our neighboring village. Many of the volumes acquired in the first century of the library's life are still extant, and the miners deserve credit for tackling such reading after a hard shift underground or at the smelting mills. The considerable sums, noted in the Minute Books, spent on repairs and rebinding show that the books really were read, and were not merely status symbols.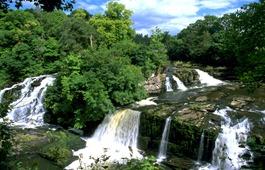 Scottish Wildlife Trust Falls of Clyde
Enjoy great family days outs in Lanarkshire. The Falls of Clyde Wildlife Reserve covers 59 hectares, comprising areas of ancient woodland along both sides of the River Clyde's gorge. Spectacular Waterfalls The Clyde flows though the gorge over a series of 4 spectacular waterfalls, from which the reserve takes its name. Corra Linn, the largest of the waterfalls, features an 84 foot drop and was immortalised by William Woodsworth after a visit in 1802 as the "Clyde's most majestic daughter". The Falls of Clyde is an ancient gorge woodland with spectacular and famous falls. The reserve stretches along both sides of the Clyde gorge, from the historic village of New Lanark southwards to Bonnington Weir. As well as the spectacular falls from which it takes its name, the reserve contains fine examples of oak woodland.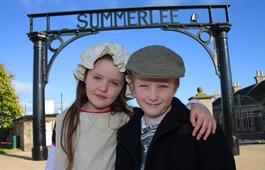 Summerlee - Museum of Scottish Industrial Life
Summerlee is set in 22 acres based around the site of the nineteenth century Summerlee Ironworks. The museum has many attractions for all the family including Scotland's only electric tramway and recreated mine and miners' cottages and playpark and lots lots more. Admission is free.