Hoe Grange Holidays
Property Address: Hoe Grange Holidays, Hoe Grange, Brassington, Matlock, DE4 4HP
Property Type: Self Catering
Price Range: £375 - £800
Email: Click here
Email: 62 + 81 =
Email: info@hoegrangeholidays.co.uk
Derbyshire

Property Images :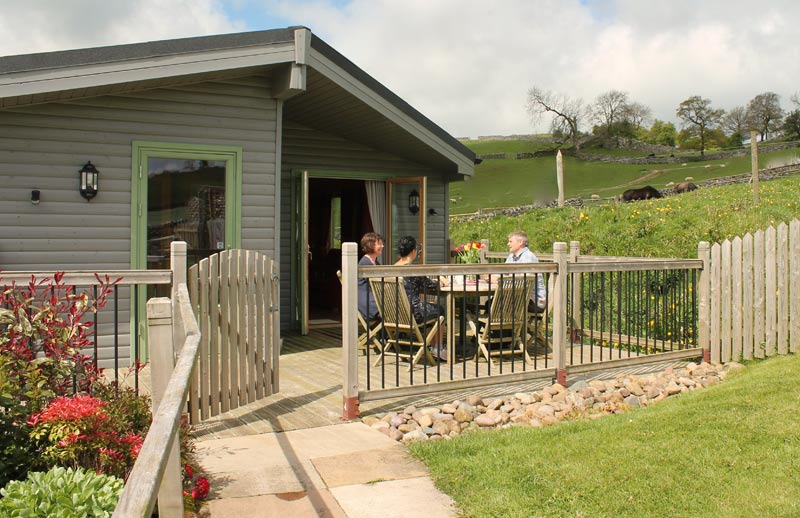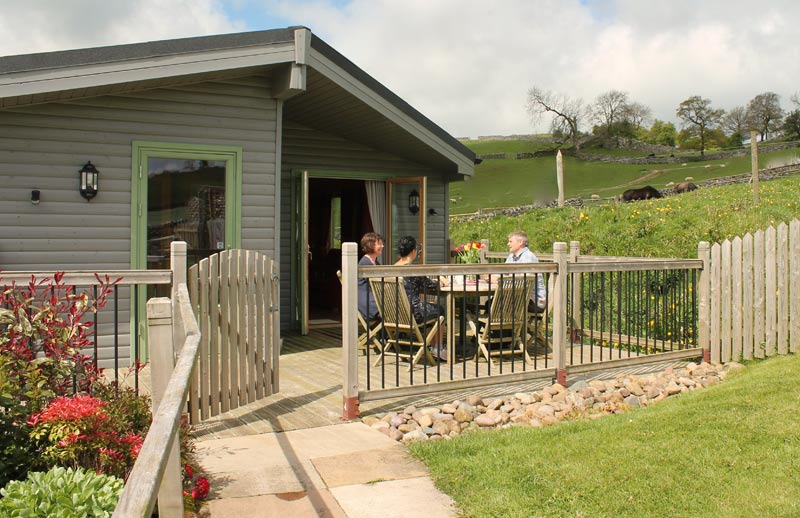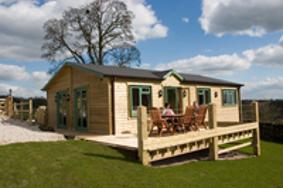 Property Description :
Owner: David And Felicity Brown
Tel: +44 (0)1629 540262
Self catering log cabins in Derbyshire
Luxurious self catering holidays in the stunning Derbyshire Peak District. 3 cosy log cabins with excellent disabled facilities, groups welcome. You can even bring your own horse on holiday!

The home of David and Felicity Brown and family, Hoe Grange farm offers you a self-catering holiday with a difference; a real home from home in an area of outstanding natural beauty in the heart of the Derbyshire Dales.

Rural Location

Our traditional family-run farm on the edge of the Peak District National Park, is situated between the market towns of Ashbourne, Bakewell and Matlock.

Our self catering log cabins are an ideal central base for your holiday from which to explore the wonders of the Peak District, and to meet up with friends and family.

Peace and Tranquillity

Are you in need of a relaxing break?

Stay with us in a luxurious award winning self catering log cabin with stunning views of the beautiful and dramatic limestone Derbyshire countryside. Hoe Grange Holidays offers an idyllic rural retreat, where you can relax and unwind from the stresses and strains of everyday life.






































Things to see and do in Derbyshire :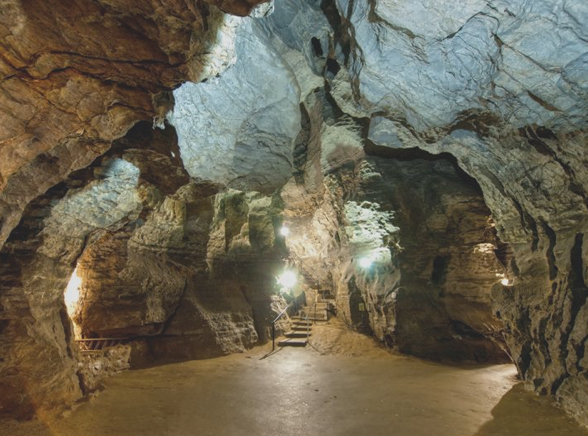 The Blue John Cavern in the Peak District is a series of caverns considered to be the finest range in Great Britain. Our Cavern Tours are of immense educational interest showing clearly how the caverns are formed in limestone strata and how the limestone itself had much earlier been formed by the deposits on the floors of great oceans which have long since receded, as the fossilised remains of marine animals now show.
Be transported back to the golden age of chivalry and romance. Set on a hilltop overlooking the Vale of Scarsdale, Bolsover Castle enjoys panoramic views over the beautiful Derbyshire countryside. Children will love the fairytale Little Castle, designed as a fantasy entertainment house with magnificent wall paintings. Visit the indoor Riding House where William, Duke of Newcastle indulged his passion for training horses in balletic movement. Wander round the beautiful Venus Garden, with its secluded love seats, 23 statues and fountain which plays again for the first time in centuries. There are also intriguing audio-visual displays to enjoy in the Discovery Centre.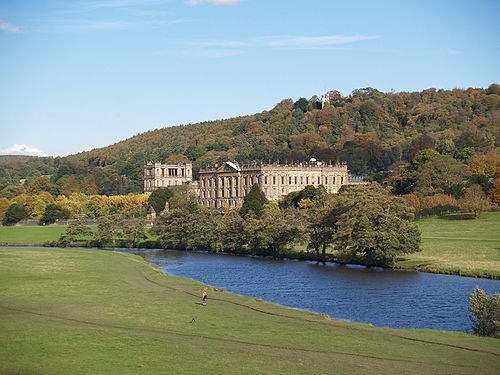 There is always something new to see and do in the house, garden, farmyard and adventure playground. Experience a taste of Chatsworth in our shops, restaurants and award winning Farm shop, or explore our beautiful 1000 acre park.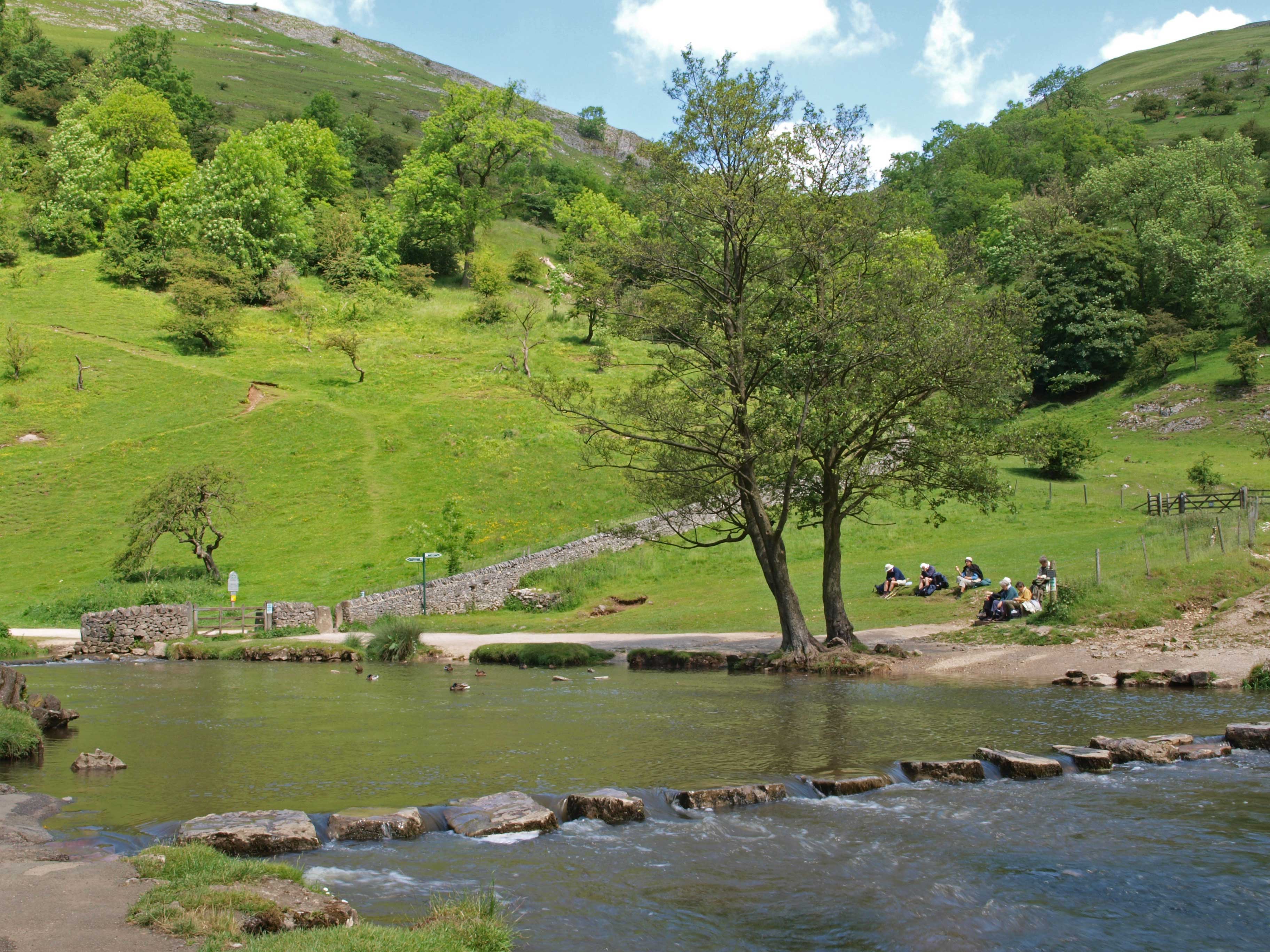 The Silk Mill Museum is on the site of the world's oldest factories, the Silk Mills built by George Sorocold in 1702 and 1717. The foundations and parts of the tower from the 1717 mill are still visible.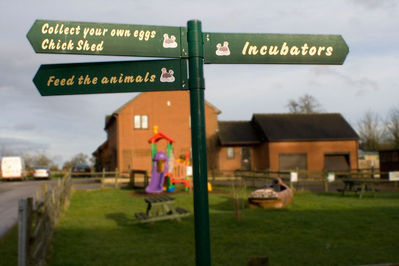 Highfields Happy Hens is an open farm set within the beautiful South Derbyshire countryside. Come and take a leisurely walk around the farm and take in the peace and tranquility of the countryside - after your walk - why not have a cuppa (or more!) in our tea room!
Take a trip back in time to the 1760s at this spectacular Neo-classical mansion framed by historic parkland. Designed for lavish entertaining and displaying an extensive collection of paintings, sculpture and original furnishings, Kedleston is a stunning example of the work of architect Robert Adam. The Curzon family have lived here since the 12th century and continue to live at the Hall. Lord Curzon's Eastern Museum is a treasure trove of fascinating objects acquired on his travels in Asia and while Viceroy of India (1899 to 1905).
Matlock Farm Park is set in part of a 600 acre working farm, providing a great day out with varied activities for all the family. the park has a varied selection of animals to see including llamas, goats, peacocks and red deer to name a few. There are specially designed playgrounds and even a go-kart track for the kids and many places for the adults to relax if they wish.
A small early Bronze Age stone circle of (actually) ten stones. They were traditionally believed to be nine ladies turned to stone as a penalty for dancing on Sunday. Part of a complex of prehistoric circles and standing stones on Stanton Moor.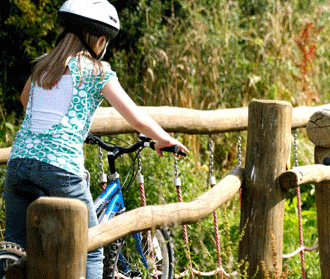 Rosliston Forestry Centre
Discover Rosliston Forestry Centre. From quiet walks to action-packed family fun, uncover nature at its best.Enjoy the woodland's tranquil peace or experience exhilarating outdoor activities, many of them free. Share a family day out. Match your mood… reflect the seasons.