Old Mill Cottages
Property Address: Old Mill Cottages, Nr Cirencester, C/o Ermin House Farm, Syde, Cheltenham, GL53 9PN
Property Type: Self Catering
Price Range: £205 - £750
Email: Click here
Email: 71 + 43 =
Email: catherinehazell@btinternet.com
Gloucestershire

Property Images :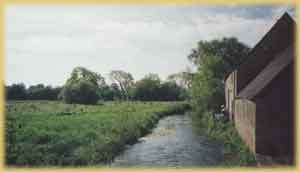 Property Description :
Owner: Catherine Hazell
Tel: +44 (0)1285 771377
Old Mill Cottages are self- catering barn conversions, situated in a tranquil rural setting on the banks of the river Thames at the end of a private drive. The cottages are 4 1/2 miles south of Cirencester, capital of the Cotswolds, on a working arable, sheep and beef farm.

The cottages are surrounded by 100 acres of farmland affording splendid views and footpaths including the recently created Thames footpath, leading along the river Thames and joining up to the Cotswold water park and the local villages of Ewen and Somerford Keynes. The cottages are within easy reach of the Cotswold villages, Bath, Stratford-Upon-Avon, Oxford and Stonehenge.

Children and well behaved pets are welcome.




Things to see and do in Gloucestershire :