Penylan Farm
Property Address: Penylan Farm, Hendre, Monmouth, NP25 5NL
Property Type: B&B
Price Range: £30 - £45
Email: Click here
Email: 70 + 76 =
Email: penylanfarm@gmail.com
Monmouthshire

Property Images :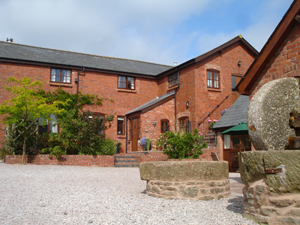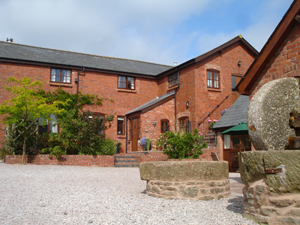 Property Description :
Owner: Dave And Cathy Bowen
Tel: +44 (0)1600 716435
Only 5 miles from the bustling, medieval town of Monmouth we provide a perfect location for exploring the beautiful Monmouthshire countryside. Head south to the lush meadows of the Wye Valley or north to the rugged hills of the Black Mountains and Brecon Beacons.

The locality offers a wealth of activities such as walking, with the famous Offa's Dyke & Three Castles walk nearby, mountain biking, canoeing and horse riding.

Visit the magnificent border castles nearby, play a round of golf at the well known Rolls of Monmouth club situated approximately a mile away or simply stay at home and unwind in the tranquil surroundings.










Things to see and do in Monmouthshire :
Abergavenny Food Festival
The Abergavenny Food Festival is going from strength to strength.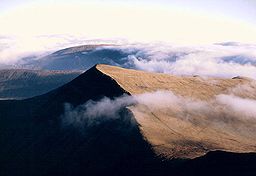 The Beacons Way walk offers some of the best views the National Park has to offer. If you want to complete the whole 163km (101 mile) walk it takes eight days, or you can do it one day at a time at your convenience. Some days are more challenging than others so you can choose what suits you and maybe set yourself a challenge to build up to the more strenuous days.
Visit Caldicot Castle in its beautiful setting of tranquil gardens and a wooded country park. Founded by the Normans, developed in royal hands as a stronghold in the Middle Ages and restored as a Victorian family home, the castle has a romantic and colourful history.
If there is a castle that comes close to matching Harlech in historical importance, that castle is surely Chepstow. Chepstow is a Norman castle perched high above the banks of the river Wye in southeast Wales. Construction began at Chepstow in 1067, less than a year after William the Conqueror was crowned King of England. While Edward had his master castle builder in the person of James of St. George, the Conqueror, some 200 years earlier, had his equal in the person of his loyal Norman lord William FitzOsbern.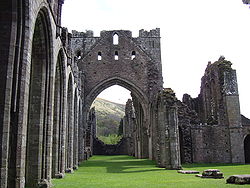 Llanthony Priory was one of the earliest houses of Augustinian canons to be founded in Britain, and is one of only a handful in Wales. It is chiefly famous today for its wild and beautiful setting, far up the Vale of Ewyas in the Black Mountains. It was the priory's remoteness in the Welsh hills which was its undoing, however, making it vulnerable to attack. Giraldus Cambrensis described it, in the late 12th century, as being 'fixed amongst a barbarous people'.
Monmouth certainly has every justification for its claim to be one of the prettiest courses in Wales and is undoubtedly one that is renowned for the warm welcome offered to its' guests.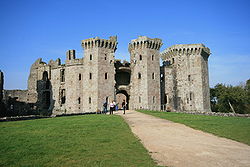 Remains of impressive fifteenth-century castle built by Sir William ap Thomas and his son William Herbert, remodelled by William Somerset, third earl of Worcester, 1549-89. Despite demolition attempts during the Civil War, much of the hexagonal-shaped Great Tower and lavish suites of state apartments still survive.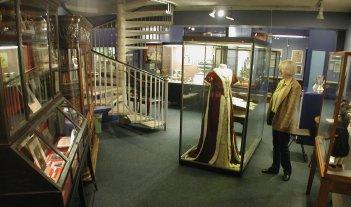 Find out about the life, loves, death and commemoration of the famous admiral through displays of weapons, pictures, fine ceramics, silver and glass, ships models and letters. Horatio Nelson was born in Norfolk, died at sea, and is buried in St. Paul's Cathedral - yet Monmouth is home to a magnificent collection of Nelson material. Find out about the origins of the collection, and about the life, loves, death and commemoration of the famous admiral through displays of weapons, pictures, fine ceramics, silver and glass, ships models and letters.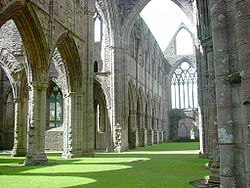 Cistercian abbey, founded in 1131 in the beautiful Wye valley. Remarkably complete abbey church rebuilt in the later thirteenth and early fourteenth centuries, with extensive remains of cloister and associated monastic buildings.
A 48 mile (77km) walk between Caerleon and Brecon through the beautiful Vale of Usk.