The Old Presbytery Guest House
Property Address: The Old Presbytery Guest House, London Road (A162), Saxton, Tadcaster, LS24 9PU
Property Type: B&B
Price Range: £38 - £48
Email: Click here
Email: 60 + 49 =
Email: guest@presbytery.plus.com
North Yorkshire
Property Images :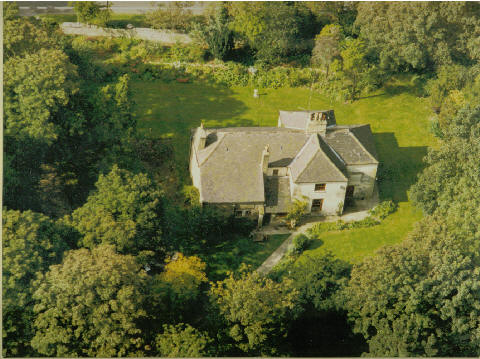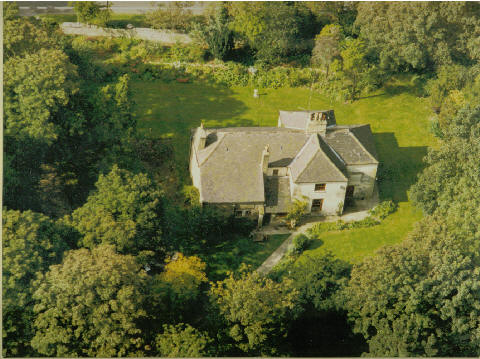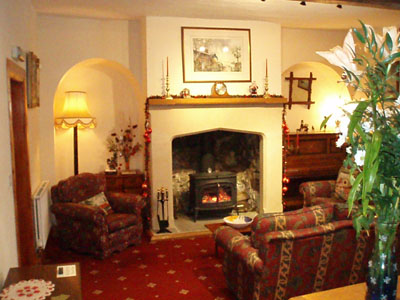 Property Description :
Owner: Chris & Christine Dennis
Tel: +44 (0)1937 557708
The Old Presbytery guest house is situated in the rural setting of Saxton, at the centre of Yorkshire. It offers the visitor the highest standards of bed and breakfast (B+B) accommodation in a beautiful and tranquil location. This elegant guest house is set on 1.5 acres of landscaped gardens surrounded by the rolling Yorkshire countryside. The house, formally part of the Scarthingwell Estate, has been completely restored and has retained all the elegance and charm of its historic past.

It is conveniently located just 5 minutes drive from the nearest towns of Sherburn in Elmet and Tadcaster. It provides a perfect base for exploring the whole of Yorkshire including the Moors, Dales, the cities of York and Leeds and the scope to pursue many activities including shopping, golf, and walking in the countryside. There are also plenty of pubs nearby and many fine restaurants to experience.

The guest house comprises of four bedrooms (1 family, 1 double, 1 twin, and 1 single) all with tea and coffee making facilities and internet access points. Each room is named after the trees that are located either in the Presbytery grounds or within viewing distance. The rooms are stylishly decorated and furnished.
















Things to see and do in North Yorkshire :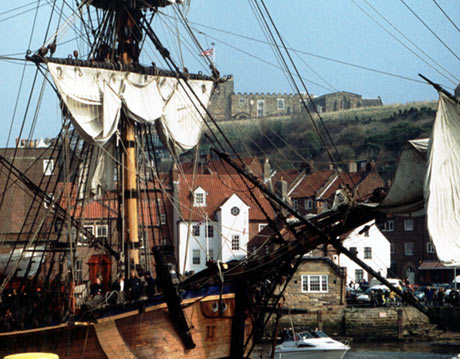 Captain Cook Memorial Museum
The Museum is in the 17th century house on Whitby's harbour where the young James Cook lodged as apprentice. It was here Captain Cook trained as a seaman, leading to his epic voyages of discovery.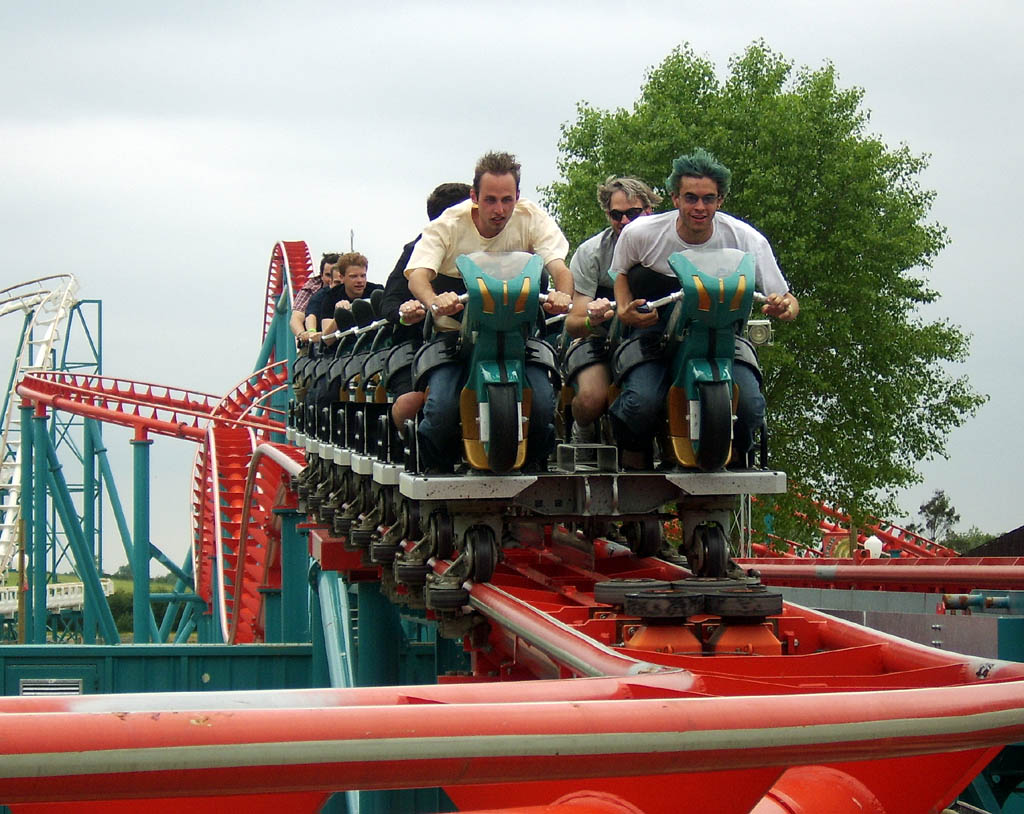 Flamingo Land is one of the UK's most recognisable theme parks, providing family fun and entertainment for over 40 years, as well as the opportunity to see our legendary pink flamingos.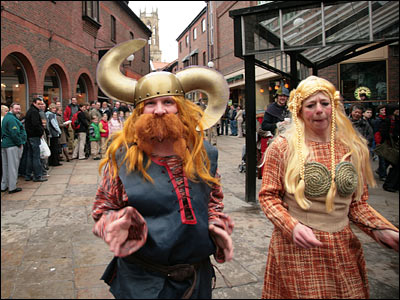 Everything in JORVIK Viking Centre is based on archaeological evidence unearthed during the Coppergate excavations undertaken between 1979–81 by York Archaeological Trust. Archaeologists started digging on the site of an old sweet factory and unearthed remains of 10th century Viking-age buildings that were surrounded by moist, spongy layers of earth similar to that of a peat bog. These damp conditions helped preserve everyday Viking items such as wood, leather, cloth, bugs and even a Viking toilet and its contents. In total, an incredible 40,000 objects were uncovered by excavating 36,000 layers and sieving 8 tonnes of soil!
Malham Cove is a huge curving amphitheatre shaped cliff formation of limestone rock. The vertical face of the cliff is about 260 feet high. The top of the cove is a large area of deeply eroded limestone pavement, of a strange pattern rarely seen in England. The majesty of Malham Cove looks out over the Village of Malham and has been attracting visitors for centuries.
Mother Shipton is England's most famous Prophetess. She lived some 500 years ago during the reigns of King Henry VIII and Queen Elizabeth I. Her Prophetic visions became known and feared throughout England, with many of them still proving uncannily accurate today. The Cave, her legendary birthplace is near to the famous, unique, geological phenomenon - The Petrifying Well. See its magical cascading waters turn items into stone!
Discover over 300 years of history and over a million wonderful objects. Marvel at the record-breaking Mallard, watch engineering work in progress in the Workshop, see locomotives moving on the turntable, or let off steam in the outdoor play area.
The Settle - Carlisle Railway
The Settle–Carlisle Line (S&C) is a 73-mile (117 km) long main railway line in northern England. It is also known as the Settle and Carlisle. It is a part of the National Rail network and was constructed in the 1870s. Apart from temporary diversions (such as the closure of the West Coast Main Line) all passenger trains are operated by Northern Rail. The line runs through remote, scenic regions of the Yorkshire Dales and the North Pennines, from near the town of Settle, beginning at a junction with the line from Leeds to Morecambe, extending to the city of Carlisle close to the England/Scotland border. On the way the line passes through the town of Appleby-in-Westmorland and a number of small communities.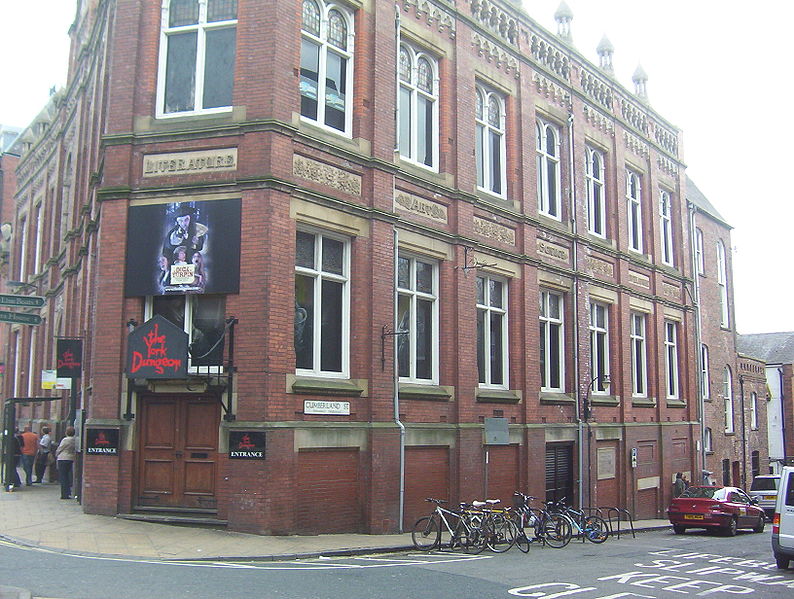 Welcome to the official website of the York Dungeon, the scariest attraction in York and the most horrible day out in history! Come for fun, come to be scared, come to be educated, come as a party, a school trip or on your own… if you dare!
Whitby Abbey, one of Britain's best loved attractions is a magnificent reminder of the early church's power and dedication. A visit to this iconic gothic ruin in the famous seaside town, is a must when visiting the Yorkshire coast, where generations have been drawn to this dramatic headland as a site of settlement, religious devotion and literary inspiration. Delve deep into the Abbey's 2,000 year history with archaeological discoveries on show in the museum and fly through time in the interactive visitor centre which brings the history of the Abbey to life.
York Art Gallery combines a distinguished history of displaying fine paintings and ceramics with a modern-day welcome to all through a busy calendar of exhibitions, events and outreach work. Paintings are displayed in six areas over the two floors of the gallery and are divided into themes such as portraits and landscapes. They span more than 600 years and range from 14th century Italian panels and 17th century Dutch masterpieces to Victorian narrative paintings and 20th century works by LS Lowry and David Hockney.
York Minster is one of the great cathedrals of the world. We invite you to enjoy its vast spaces, filled with music and revealing the human imagination at work on glass, stone, and other fabrics. Whatever your faith and culture, you are welcome here, to see for yourself the life of a centre of Christian belief. York Minster is loved not only by people in the United Kingdom and Yorkshire, but by countless people across the globe. We hope you will be among them.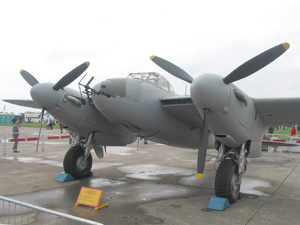 A fascinating and dynamic museum, authentically based on a World War Two Bomber Command Station. The unique displays include the original Control Tower, Air Gunners' Collection, Barnes Wallis' prototype 'bouncing bomb' and a superb new exhibition telling the story of RAF Bomber Command. Our rapidly expanding collection of historical aircraft depicts aviation from its earliest days, to World War Two with the awesome and unique Halifax rebuild through to post war jets.