Tilberthwaite Farm Cottage
Property Address: Tilberthwaite Farm Cottage, Tilberthwaite Farm, Coniston, LA21 8DG
Property Type: Self Catering
Cumbria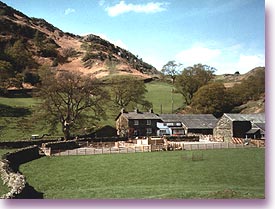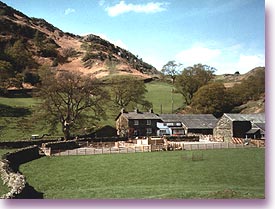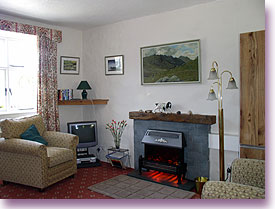 Property Description :
Hidden at the head of the beautiful Tilberthwaite valley, one mile from the main road, Tilberthwaite Farm Cottage enjoys magnificent views across the fells. Part of an 18th century farmhouse, this clematis-clad cottage was once owned by Beatrix Potter.

The cottage provides a cosy and character-filled retreat set in a quiet location. The Wilkinson family's working hill sheep farm, rearing the Lake District's indigenous breed of Herdwick sheep, provides an interesting backdrop to your holiday.

Lounge/Kitchen
Open plan lounge with dining/kitchen area. Colour TV, DVD, video, electric fire. Well equipped kitchen with dining table. Electric cooker, microwave, dishwasher, fridge, crockery, cutlery, cafetiere etc. Iron, ironing board.

Bedrooms
Large double bedroom with rose and pine furnishings. Twin bedded room, with character oak beam, pine and peach decor. Duvets on all beds, linen included, electric blankets, (bath\hand towels at small extra charge). Cot and high chair available

Bathroom
Bath and electric shower.

Heating
All electric: Storage heaters for cooler months (the cottage is known to be cosy).

General
Rated 3-star (ETB). Carefully cleaned and cared for by the owner. Washing service on request.

Parking spaces for 2 cars.

Wi-Fi internet access.

Children can play in the yard and will enjoy exploring the open countryside and stream near the cottage.

Sorry but no pets. Non-smokers preferred.










Things to see and do in Cumbria :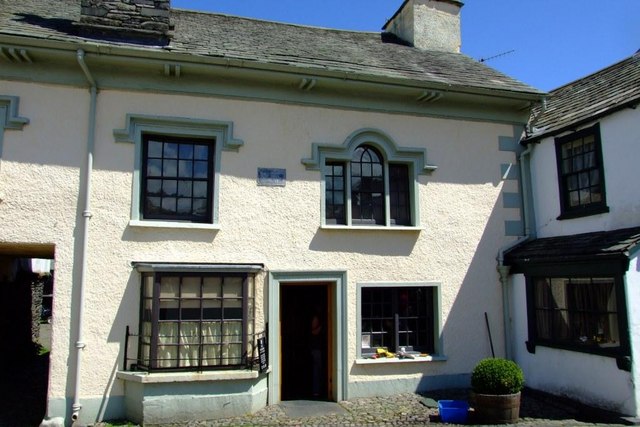 Step inside this charming 17th-century building to enjoy a new exhibition of Beatrix Potter's original watercolours and paintings. This gallery has an interesting history, as previously it was the office of Potter's husband, William Heelis. Many of these pictures are only displayed at this location. Learn more about Beatrix as a farmer and early supporter of the National Trust.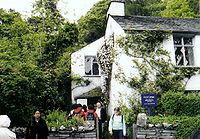 Dove Cottage was the home of William Wordsworth from December 1799 to May 1808, the years of his supreme work as a poet. As with many old buildings, the early history of Dove Cottage is difficult to trace accurately; although the date of its construction is not recorded, this is likely to have been during the early 17th century. Its original use is also unknown, but during the second half of the 18th century it became an inn called the Dove and Olive. Many of the building's distinctive features date from this time; its white-washed walls, flagstone floors and dark, wood panelling. However, in the early 1790s, the Dove and Olive was closed down. It seems likely that the building remained empty for the next few years, until William and Dorothy Wordsworth arrived as tenants on 20th December 1799.
Enjoy the tale of Beatrix Potter – Hill Top is a time-capsule of this amazing woman's life. Full of her favourite things, the house appears as if Beatrix had just stepped out for a walk. Every room contains a reference to a picture in a 'tale'. The lovely cottage garden is a haphazard mix of flowers, herbs, fruit and vegetables. Hill Top is a small house and a timed-ticket system is in operation to avoid overcrowding and to protect the interior. Hill Top can be very busy and visitors may sometimes have to wait to enter the house.
Kendal is situated on the edge of the English Lake District and is home to one of the country's oldest museums. Founded in 1796, Kendal Museum's fascinating collections include local archaeology, history, geology and a natural history collection from around the globe. We also have a changing programme of temporary exhibitions and displays , events, walks and talks.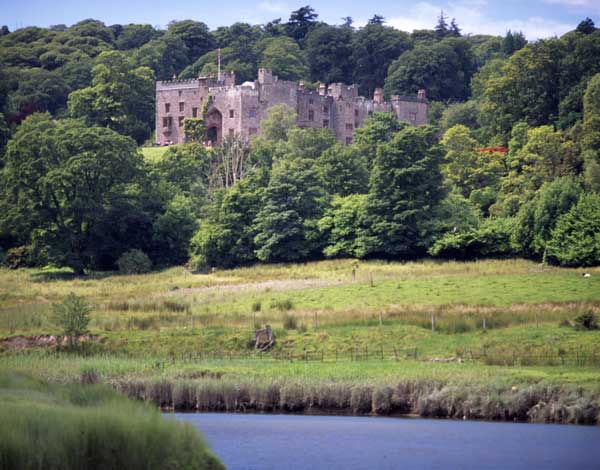 Welcome to Muncaster Castle & Gardens, one of the best places to visit in the Lake District for a fun family day out! The Muncaster Experience is different for everyone... Come and see why The Independent Newspaper voted Muncaster No 1 in their list of the top 50 "Best Spring Day's Out". Although spring is now over Muncaster with all its attractions is worth a visit at any time of year!
Sizergh Castle and Garden
This imposing house, at the gateway to the Lake District, stands proud in a rich and beautiful garden, which includes a pond, lake, national collection of hardy ferns and a superb limestone rock garden. Still lived in by the Strickland family, Sizergh has many tales to tell and certainly feels lived in, with centuries-old portraits and fine furniture sitting alongside modern family photographs. The exceptional wood panelling culminates in the Inlaid Chamber, returned here in 1999 from the Victoria & Albert Museum. The 647-hectare (1,600-acre) estate includes limestone pasture, orchards and ancient, semi-natural woodland.
The Grasmere Gingerbread Shop
Grasmere lies in the heart of the English Lake District National Park, just north of Lake Windermere. This world famous village is a classic tourist attraction; here is Dove Cottage, the home of the English Poet William Wordsworth, it is also the home of Sarah Nelson's Grasmere Gingerbread. You will on visiting the village discover The Grasmere Gingerbread Shop tucked away at the corner of the churchyard of St. Oswald's Church.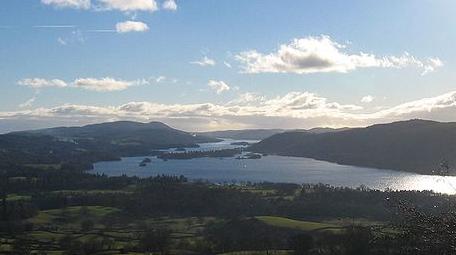 Windermere is the largest natural lake in England. It has been one of the country's most popular places for holidays and summer homes since 1847, when the Kendal and Windermere Railway built a branch line to it. It is in the county of Cumbria and entirely within the Lake District National Park.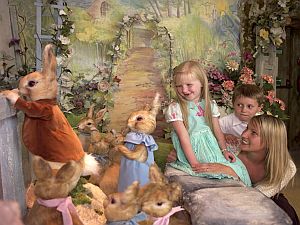 Well, it's just a hop, skip and a jump to the World of Beatrix Potter Attraction, the only Beatrix Potter themed attraction in Europe, where you can visit Peter Rabbit, Jemima Puddle-duck and many other delightful characters. Our attraction includes all 23 Tales by Beatrix Potter, brought to life in a magical indoor recreation of the Lakeland countryside, complete with sights, sounds and even smells. So you can meet Peter Rabbit in Mr. McGregor's garden, discover Jemima Puddle-duck in the woodland glade and visit Mrs. Tiggy-winkle in her kitchen.