A new marketing campaign is to be launched to promote organic, following further evidence that
eggs
and other parts of the organic poultry sector are suffering particularly badly during the recession.Members of the organic industry in the United Kingdom are joining forces to help finance a three-year campaign. With the help of support from an EU organic promotion fund, they hope to spend one million pounds a year in an attempt to increase annual sales by 15 per cent. The OrganicUK campaign, which is being co-ordinated by Sustain, is due to begin next year.Packing station figures for the second quarter of 2009 showed that organic
eggs
accounted for 4.2 per cent of total egg output compared to six per cent in the same period the year before. New figures recently released by Defra reveal that there was a two per cent fall in organic poultry numbers in 2008. Martin Humphrey of Humphrey Feeds, which is supporting the OrganicUK campaign, says the position is probably worse than the figures suggest. "Much of the fall in organic poultry numbers was in the latter half of the year and into 2009, so the Defra figures are masked by the growth in the first half of 2008," he said.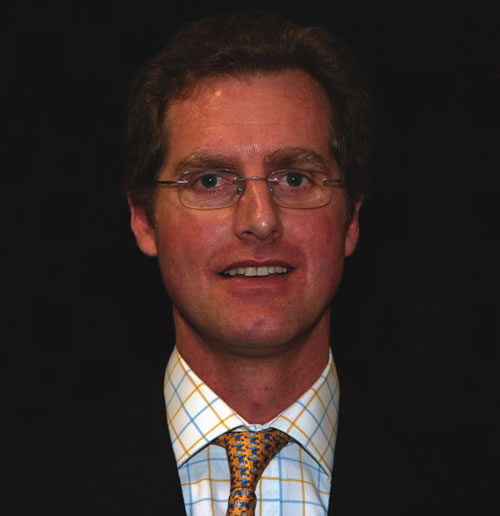 The recent Defra figures are a little more encouraging for other organic sectors. Numbers of organic farmers and food processors overall rose by about four per cent in 2008, taking the total to almost 7,900, with total organic land increasing by a steady three per cent. The levels of organic livestock also increased, with cattle rising by 28 per cent to 320,000, sheep up by 37 per cent and pigs by 41 per cent despite particular retail pressure on organic pork products.Shrewsbury-based Organic Farmers & Growers, which is one of the country's leading organic inspection and certifying bodies, said the one area of concern was organic poultry. It said cost conscious shoppers had looked to cheaper alternatives to organic
eggs
and chicken as a result of the recession, although Richard Jacobs, chief executive of Organic Farmers & Growers, said the position was not as bad as some media reports had suggested. We were not witnessing the death of the organic poultry sector, as some reports seemed to indicate, he said. "It is always disappointing if a market takes a step backwards, but there are still a considerable number of
eggs
being sold as organic," he said. "It is very difficult for individual producers, but sales are still between one billion and two billion a year depending on who you believe. Consumers are holding true to their ideals."Martin Humphrey, who is a co-opted member of the BFREPA council, said much of the fall in the organic poultry sector had been precipitated by economic pressure, but he said he was confident that the market would recover. "I am sure that we will see renewed confidence in organic foods, and from that demand for eggs. However, egg producers may be a little more circumspect in future about investing in organic production again."He said organic bodies needed to explain the benefits that organic production offered the consumer more convincingly than they had in the past. Martin said that recent research showed that
eggs
was one area where consumers struggled to understand the difference between organic and other methods of production. "The point of difference of organic
eggs
is not seen as great as it is with other organic products. It was one point that was raised at the Elm Farm producer conference earlier this year and it is something the industry needs to address."Martin explained why his company was supporting the OrganicUK initiative. "Organic is an important part of our business and we want to see it thrive. I know it is currently having difficulties conveying a clear message to consumers. For instance the fair trade label is currently doing quite well. Yet the implicit fair trade elements of organic amongst its other benefits is not understood as well by consumers. A clear message needs to be conveyed and the OrganicUK campaign should be able to do that."The campaign will aim to inform consumers about why they should buy organic products, how to identify organic products, what organic standards say and what the benefits of organic food production are. The target audience for the campaign will be women aged between 25 and 54. OrganicUK says this section of the population, which comprises six million women, offers the greatest potential for buying more organic products. The campaign will be a mixture of PR, advertising and on-line promotion.Sustain is currently leading a cross-industry initiative to raise £500,000 from UK organic companies to help fund the campaign. It will apply to the EU for match funding in October. If successful, it plans to launch the campaign in autumn 2010. Organic companies that have already thrown their weight behind the campaign include Green & Black's, OMSCo, Organix, Rachels and Yeo Valley - five of the largest organic companies in the UK. All have committed major funding to OrganicUK. Other companies that have contributed to the campaign so far include Alara, London and Scottish, Organico, Organic Farm Foods and Organic Farmers & Growers. Asked whether the 15 per cent growth target set out by OrganicUK was achievable, Richard Jacobs said it was a figure that organic was achieving up until 2007. "I know that things have been fairly static since the start of the recession, but people have retained their food values. Consumers do consider what they are eating. People have had to economise because of the difficult times, but they are still concerned about the food they eat. They are going for single issue foods. The range of benefits offered by organic can get confused and we need to explain things better."He said that organic food and farming had woken up to the fact that it had not marketed itself very well, with shoppers holding very mixed views on why they should buy organic food. That was the reason for the OrganicUK campaign. "There are many positive aspects to organic food and its production. What we need to do now is spell these out clearly for the consumer so that they can clearly understand what organic food and farming has to offer to them, the environment and the welfare of farm animals. OF&G has committed to supporting OrganicUK and we're urging everyone else in organics to do the same, for the benefit of the whole sector."