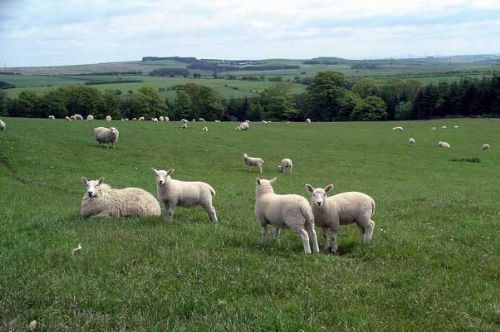 Genuine concerns and unanswered questions surround an electronic Sheep Database NFU Cymru said today in response to the Deputy Minister for Agriculture's statement that he has decided to introduce a bespoke electronic reporting movement system for Wales.
NFU Cymru President, Ed Bailey last month wrote to the Deputy Minister, Alun Davies, to highlight a number of issues that the Union felt the Welsh Government needed to address before making a decision on an electronic database for Wales.
Ed Bailey said, 'We need clarity on what this reporting service will deliver, what is the cost and who pays (start up and running costs). We need a clear commitment that this service will not add any cost to a farmer's statutory recording requirements, it has to have provision at no additional cost for producers who do not have access to broadband or who have insufficient IT skills.
'Given that the decision in Wales has already been made not to allow any level of tolerance when it comes to reading Sheep EID tags and we know from trials and evidence from databases already operating in other countries that achieving 100% read accuracy 100% of the time is not currently possible in practical situations I am concerned at how the information on the database may be used by regulatory bodies at inspection visits.
'The Deputy Minister referred to the database as being a recommendation within the Working Smarter report, I now look forward to the timetables set by Gareth Williams being met on the other livestock recommendations contained within the report, these include a major simplification of the recording and reporting requirements for sheep and cattle movements and possible changes to the 6-day standstill rule, this would be most welcomed by all livestock farmers.
'I do agree with the Deputy Minister that the Welsh bespoke system must interact with movement reporting systems in other countries, sheep farmers, livestock markets and processors involved in cross border trade must not be faced with additional cost and time from compatibility issues between separate databases.
'I am extremely concerned that the Deputy Minister is considering reassessing the current slaughter derogation operating in Wales. The derogations that we have in Wales have significantly reduced both the cost and recording requirements for a large number of our sheep producers. We won a hard fought battle just before Christmas that has allowed us to maintain non-EID tags in our older ewes for some time to come, the new system proposed by the Welsh Government must be able to handle the whole range of tagging options we currently have, EID and non-EID.'
Mr Bailey said, 'The jury on whether an electronic reporting service will deliver for farmers in Wales is very much out until we receive clarity and answers to the questions we have asked the Deputy Minister.'