Exciting new waste management initiatives instigated by Avonmouth-based waste-to-energy business, GENeco, could see a significant increase in valuable fertilisers available to local farmers. It will also have a significant role in helping its parent company, Wessex Water, meet its target to be carbon neutral by 2020. At the heart of the plans lies pioneering developments in anaerobic digestion. The process ferments organic waste to produce methane gas, which fuels a power plant that generates electricity and heat, reports GENeco general manager, Mohammed Saddiq. The company is using the innovative process to produce 80% of the company's biosolids cake, which is used by over 140 farmers across the region as a valuable organic fertiliser and soil conditioner.GENeco's existing activity from anaerobic digestion and traditional lime treatment generates 250,000t of biosolids a year as an organic fertiliser and soil conditioner. An expansion into food and municipal waste could produce a further 14,000t a year for farmers.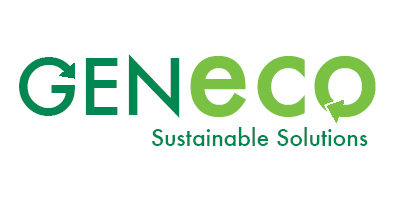 Mr Saddiq high
lights
municipal waste, including domestic food waste, as well as waste from the food industry, are key areas of expansion of the anaerobic digestion operation at Avonmouth, the company's main waste recycling site."More and more councils, food manufacturers and retailers are realising they cannot continue to send waste material to landfill. We believe that, through our knowledge and the potential of anaerobic digestion, we have the exciting opportunity to turn more waste into power, and at the same time help companies to reduce their waste disposal costs," enthuses Mr Saddiq. "Households and businesses are supporting the use of sustainable waste treatment solutions, such as digestion."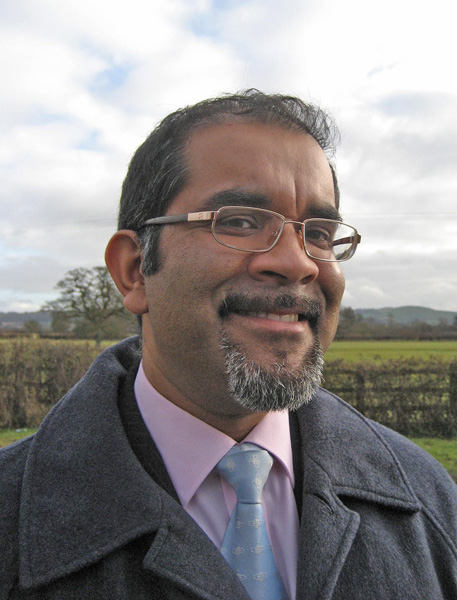 "Our key aim is that 100% of the organic bi-products of anerobic digestion are recycled as fertiliser. Currently, we deliver nutrients with a fertiliser value of over £1.8m to farms," adds Mr Saddiq.In addition to the biosolids fertiliser, anaerobic digestion operations at five sites is currently creating 36GWh (Gigawatt hours) of renewable energy a year. "That equates to about 14% of Wessex Water's annual energy requirement," says Mr Saddiq. "It's enough to power around 10,000 homes." Adding in the food waste digestion could generate a further 4,500 homes worth of electricity.EU targets to reduce organic waste to landfill mean taxes and costs for businesses and local authorities are spiralling, warns Mr Saddiq. "And, with limited suitable sites available, it is clearly unsustainable. The government views anaerobic digestion as key to tackle climate change." And, importantly for Wessex Water, the more energy that can be generated from waste the less exposed the company becomes to increasingly volatile and expensive energy markets.GENeco was launched last year as an integrated waste-to-energy business, designed to help Wessex Water meet its target of becoming carbon neutral and waste zero by 2020. It fully utilises Wessex Water's 100 years of waste management experience, but will now push new technological boundaries, according to Mr Saddiq."Creating a new company has focussed attention and minds of everyone involved in moving towards the carbon neutral objective and to become a complete zero waste company over the same period." GENeco is expanding its green activities to meet tough environmental obligations and produce more of its own energy. The company also has plans to build four
wind
turbines at Avonmouth, capable of producing a further 20GWh.Fertiliser value improves soilBiosolid fertilisers produced from anaerobic digestion are a good source of phosphate and other nutrients for local farmers, says Sean Hill, recycling manager at GENeco. "A typical application of biosolids will provide about 160kg/ha of phosphate, enough to supply the entire phosphate fertiliser requirement for two years of average cropping. It will also provide about 25kg of nitrogen in the first year, helping plant establishment and early spring growth," he advises. With today's escalating artificial fertiliser prices it represents a significant cost saving for growers, and an environmentally beneficial route. Biosolids also provide a good supply of Sulphur – typically around 40kg/ha – which is especially valuable for crops such as oilseed rape and wheat on lighter land. The cakes are also a valuable source of magnesium, and trace elements like copper and boron, notes Mr Hill.The other key attribute of biosolids is as a soil conditioner, says Mr Hill. "Improved soil structure promotes plant growth and makes them less susceptible to drought and disease. It improves crop yields and reduces cultivation costs, both of which have a positive effect on profits." A typical biosolids application will supply 3–3.5 t/ha of organic matter, which can significantly enhance topsoil stability, he notes. "It can provide the equivalent of a 3-4% increase in organic matter, and is particularly valuable on light sandy soils, clays and in long term arable rotations. It improves moisture-holding capacity, workability, physical properties and stimulates microbial activity."