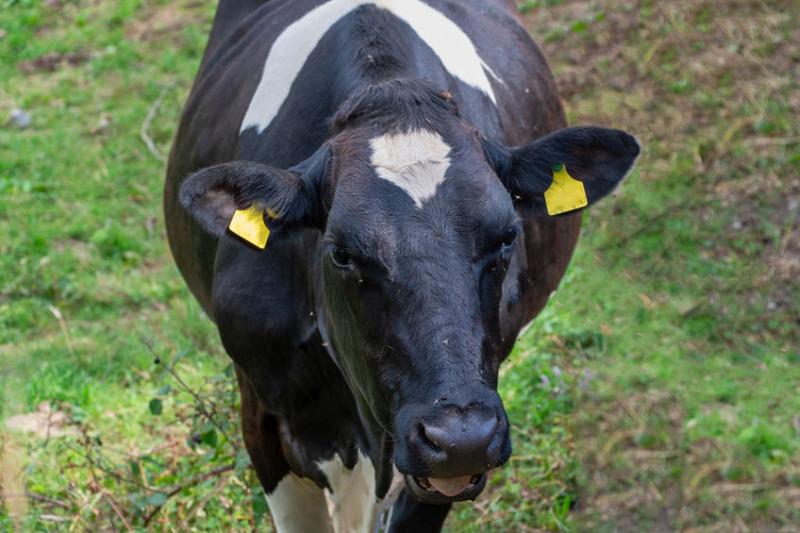 A Facebook post has gone viral describing how a cow was "mauled down" by dogs after it was chased on farmland in Cumbria.
Farmer Ryan Twentyman used social media to describe the incident, which happened on Sunday (19 August) on farmland in Whitrigg.
The cow was chased by out-of-control dogs and was forced to jump barbed wire, which consequently ripped its stomach.
Mr Twentyman said the cow suffered a "horrible death".
He said of the ordeal: "Definitely one, possibly two or three dogs chased a batch of young stirks round and round a field, until they pinned them in a corner and forced them over two large barbed wire fences.
"The animal that died had all its belly ripped open from the barbed wire, then mauled down by the dogs until it suffered a horrible death."
Several other cows needed veterinary attention after they were bit by the out-of-control dogs.
Mr Twentyman said a person was seen by a neighbouring farmer from a couple of fields away with two dogs off the lead.
"Guessing by the size of the bite marks they must of been large dogs but not sure what type of breed," he added.
He has now put signs up on the farm, and on all the bridal path gates and the field gates next to nearest road, warning dog owners that any dogs caught attacking livestock will be shot.
Facebook users reacted with anger to the post.
Robert Marrs said: "Some people have no clue about what happens in the country side and what dogs can do to animals!"
Doris Harrison added: "And there it is, clear for all to see, the lack of understanding and compassion."