The launch of a unique delivery service by regional food group, HEART of ENGLAND fine foods (HEFF) is being hailed a huge success by participating producers. The HEFF Delivery Service is a partnership between HEFF and Heart Distribution, a subsidiary of A.F.Blakemore & Son (a leading wholesale company), formed to deliver food and drink from members of the HEART of ENGLAND fine foods group. The new initiative has already seen more than £50,000 of sales in the first five days of the operation.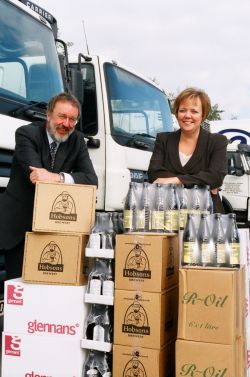 Currently 64 food and drink producers across the midlands have signed up to the pioneering scheme and a waiting list for phase two is growing.Over 1,000 product lines are being distributed, from bakery to beverages, dairy to meat, game and fish across three temperature regimes.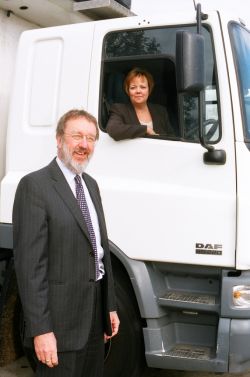 The service offers a one-stop shop for retailers and foodservice companies, satisfying a growing demand to source regional food and drink and offering the clear financial savings for producers who no longer have to deliver small quantities to multiple customers across a large geographical area. Products will be delivered by Heart Distribution in multi-temperature, HEFF branded vehicles keeping them ambient, chilled or frozen. The service uses a 60,000 sq ft multi-temperature facility at Darlaston in the West Midlands.Ninety SPAR stores across the region are already benefiting from the service which has allowed them to launch their 'Local Heroes' range, and HEFF plans to roll out deliveries to other independent retailers, farm shops, deli's and restaurants.HEFF chief executive Karen Davies explained: "The launch presents a real opportunity to satisfy increasing market demand for high quality, regional produce, and will further heighten awareness and increase the availability of food and drink products from the Heart of England region."She continued: "This is an innovative partnership operation between HEFF, our producers and Heart Distribution. "It is not a wholesale operation, more a fast and efficient distribution channel solely for our producers. They retain control over where their products are sold and at what price."Heart Distribution is the logistical arm of the HEFF Trade Development programme providing the solution to delivering products to the new markets we access and any existing customers. It provides an important link to our Savour the Flavour retail outlets (regional and national), as well as direct supply to the HEFF mini bars in hotels and our school vending machine customers."