The Labour Party has written to the Government seeking answers over its decision to implement the badger cull more widely.
Eleven additional licences for badger control will now cover parts of Devon, Wiltshire, Somerset, Dorset and Cheshire.The Government announced the
new badger cull plans
last week.But Shadow Defra Minister David Drew says he is "surprised" that the government has announced its intention to expand the badger cull to eleven new zones.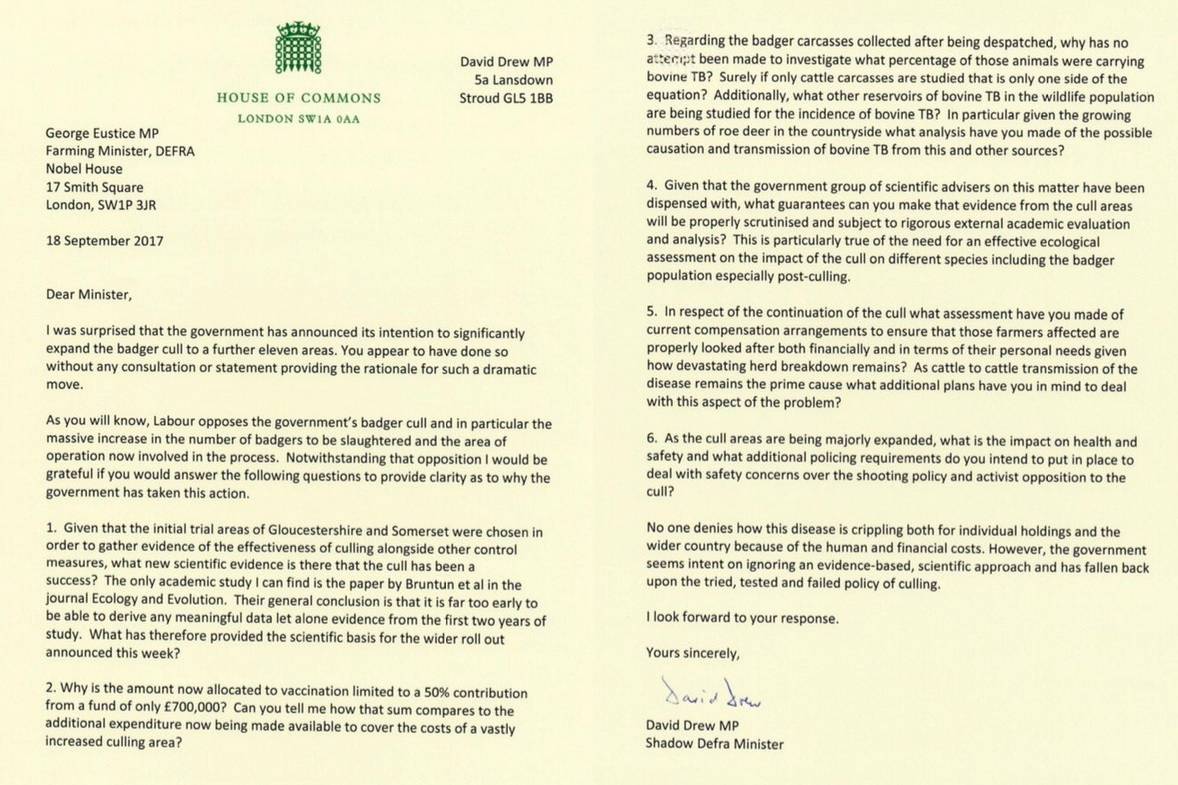 The Labour MP for Stroud says Defra has done so "without any consultation or statement providing the rationale for such a dramatic move."Mr Drew, in his open letter to the Government's farming minister George Eustice, asks questions which scrutinises the controversial move.
He says Mr Eustice has ignored an "evidence-based, scientific approach". "The only academic study I can find is the paper Bruntun et al in the journal Ecology and Evolution," Mr Drew writes."Their general conclusion is that it is far too early to be able to derive any meaningful data, let alone evidence from the first two years of the study. What therefore has provided the scientific basis for the roll out?"The Labour Party opposes the cull due to the number of badgers which could be slaughtered, thought to be in the region of 33,000.But the Government has been keen to quickly defend the cull. Its Chief Vet Nigel Gibbens said: "Taking action to prevent bovine TB infection of cattle from the reservoir of disease in local badger populations is an essential part of the government's 25-year strategy to eradicate the disease in England."Proactive badger control is currently the best available option and the licensing of further areas is necessary to realise disease control benefits across the High Risk Area of England, rather than at local levels."