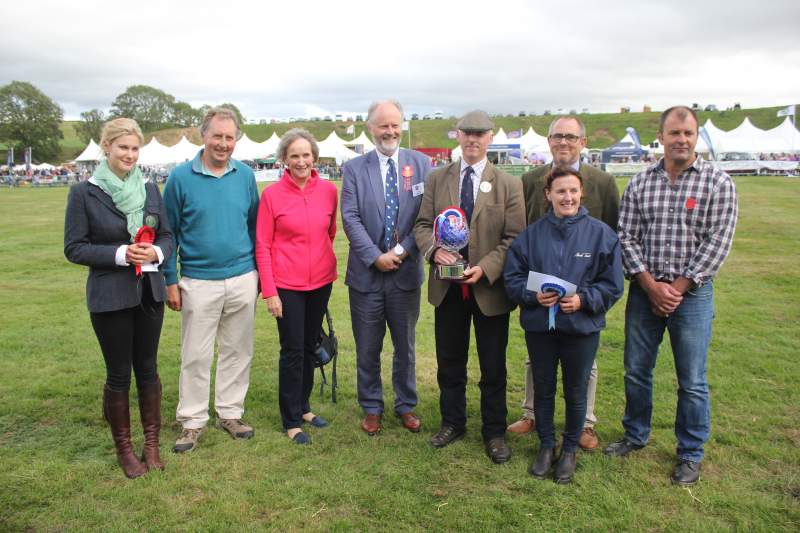 Lilburn Estates have been awarded the 2017 Glendale Agricultural Society Herd Competition for their "attention to detail and the ability to use all resources efficiently to the advantage of the herd".
After receiving first prize large herd, Lilburn Estates, near Wooler, Northumberland, was awarded best overall herd for their herd of 2000 Stabiliser Cattle.
E Carse & Son of South Ord Farm, Berwick upon Tweed, were awarded first prize in the small herd category for their mixed commercial herd of 140 Aberdeen Angus and British Blue x cattle.
The large herd runner up was the Jackson family of Rugley Farm, Alnwick, and the runner up small herd was C & F Mellor of Annstead, Chathill.
Sponsored by Mole Valley and judged by Angus Nelless of Thistleyhaugh Farm, the competition saw a number of entries from across North Northumberland.
The contest was split into two categories for large and small herds and was judged on how effectively the herd is managed, taking into account farm type, size and management practices.
Attention to detail
In visiting the Lilburn Estates herd, Mr Nelless was impressed with the overall management of the herd, particularly the attention to detail in terms of EBVs and performance recording.
This, coupled with a meticulous replacement policy, is proven by the KPIs. With 2000 head of cattle, Lilburn Estates is the largest hear of Stabilisers in the UK. The herd is split with 50% spring calvers and 50% autumn calvers.
All progeny are finished on farm, except those destined to be replacements. The Estate work very closely with supermarkets and processors to achieve the optimum specification to meet market demands.
Commenting, Angus Nelless said: "The Lilburn Estates herd highlighted what can be possible. The use of resources is fantastic and the integration with the arable system is phenomenal. In terms of maximising the labour available per cow, I don't think I have seen that anywhere else in the UK. All in all, it is a prime example of what can be achieved."
'Renowned'
The next Glendale Agricultural Society Herd Competition will be held in 2019, as next year will see the biannual Glendale Flock Competition.
Ian Murray, Head Livestock Steward for Glendale Show, said afterwards: "The livestock of Glendale is renowned throughout the world, and it was Glendale's livestock which built the foundations of the Society which was formed 125 years ago.
"On behalf of the entire committee I would like to thank all of those who entered, Angus for giving up his time so readily to judge and the people who work on the farms for producing such a wonderful showcase of cattle."
"For me personally, I am absolutely delighted that the livestock industry continues to be such an important part of Glendale and that we are able to highlight this through this unique competition."