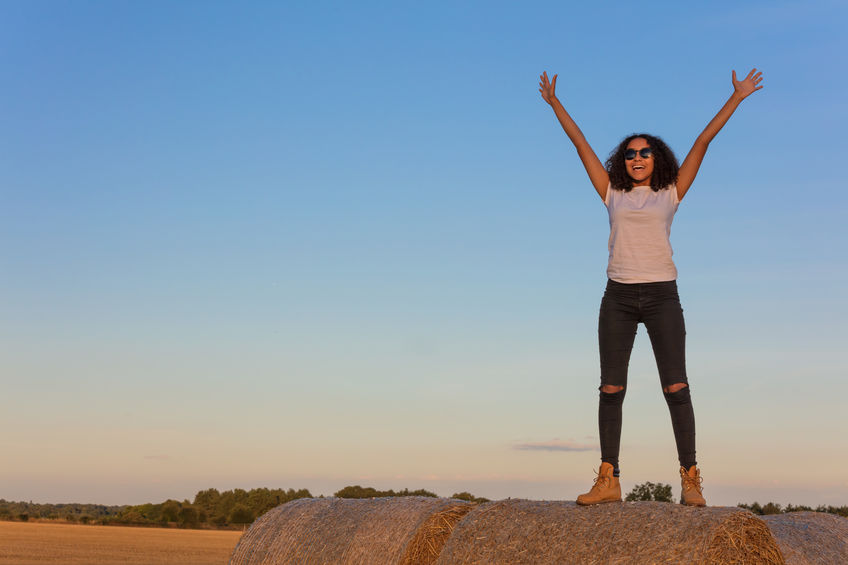 A new initiative has been developed which will help inspire young people to discover and research careers in farming.
The learning resource, supported by Defra, will help teenagers get excited about agriculture and see there's more to to the industry than tractors and livestock.
'Future Farming' will be available for Young Farmers' Clubs and in schools, as well as being accessible to teachers online.
Aimed primarily at schoolchildren in year 9, the project aims to break down misconceptions that a career in farming is mundane.
It follows recent research findings by LEAF Education with 1,000 12-18 year olds across the UK showing that almost a third of respondents> would consider a career in farming, but only 22% have ever been given information about jobs in the industry.
87% agreed that young people should be more interested in how food is produced and where it comes from.
'Discuss and explore'
The project supports Personal, Social, Health and Economic (PSHE) education by developing critical thinking, encouraging learners to discuss and explore living in the wider world while encompassing economic and environmental wellbeing and aspects of agricultural, food and retail careers education.
On completion of the session, learners will understand the role that agriculture plays in solving global challenges and where British food comes from.
Future technologies will also be highlighted and promotion of the associated industries, extending into the food and retail sectors.
The National Federation of Young Farmers' Clubs (NFYFC) and LEAF Education, the organisations behind the initiative, say there are "misconceptions" about pursuing a career in agriculture.
NFYFC's Chair of Council, Lynsey Martin said: "This is an exciting industry to work in that needs skilled, technical people to keep up with the advances in technology and changing global food demands.
"We are delighted to have worked with LEAF Education to develop the Future Farming resources and we hope that this project starts to make a positive impression on young people who are making those important decisions about their future career."
NFYFC and LEAF Education are launching the training resource at Ag Careers Live on Thursday 15 November.