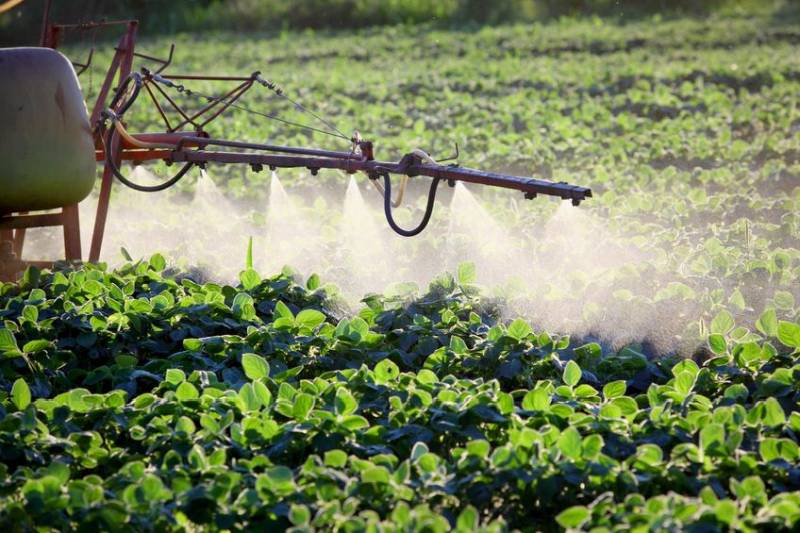 Leaving the EU agency responsible for managing and regulating agricultural chemicals under a 'no deal' Brexit would be a "massive issue", a Committee has heard.
The EU Energy and Environment Sub-Committee have expressed concern after hearing from Defra Minister Thérèse Coffey MP about what Brexit means for chemical regulation in the UK.
The chemicals sector is the UK's second biggest manufacturing industry, with an annual turnover of £32bn.
For decades, it has been managed by the EU's regulatory regime for chemicals, known as REACH, which is in turn managed by the European Chemicals Agency (ECHA).
REACH protects human health and the environment from the use of chemicals and facilitates the trade of chemicals throughout the EU.
At European level, the ECHA is one of the key agencies responsible for governing pesticides, along with the European Food Safety Agency (EFSA). For example, the body declared glyphosate to be non-carcinogenic last year.
The Government has stated in its White Paper that it would be seeking to participate in ECHA after Brexit.
However ECHA itself has stated that, in the absence of an agreement to the contrary, "British participation [in ECHA] will come to an end" after it leaves the EU.
UK system
Ms Coffey was unable to state when the Government will clarify this position, leaving industry uncertain as to what steps it needs to take to be able to maintain trade in chemicals with the EU.
Without securing agreement to be an associate member of ECHA, a status that does not currently exist, the UK would need to create its own system for regulating the use of chemicals.
Ms Coffey revealed that it was a matter for negotiation whether the UK would be able to capture data on chemicals that have already been registered under REACH for use in a UK-equivalent database and that, if the UK cannot capture that information, the Government is considering whether to automatically accept existing chemicals that have been approved in other markets, without the associated data on their safety.
The Minister acknowledged that a 'no deal' scenario would be "a massive issue" for some companies, which would face the additional costs and regulatory burdens of having to register chemicals in two different systems.
However, she argued that the impact would vary depending on what action companies are taking to prepare for a range of Brexit scenarios.
Animal testing
She was also unable to allay the Committee's concerns that leaving the EU system of chemical regulation could lead to an increase in animal testing, simply stating "we would have to undertake a regulatory approach, and if that required animal testing that would require animal testing".
Lord Teverson, Chair of the Sub-Committee said it's "vital" for both human and environmental health that substances are managed safely after Brexit, and in a way that allows chemical trade between the UK and EU to continue.
"The Minister's evidence makes it clear that if the Government can't secure its desired associate membership of the European Chemicals Agency – and signals haven't been encouraging on that front thus far – the UK is entirely unprepared to regulate chemicals independently post-Brexit," Lord Teverson said.
"She is expecting industry to prepare for a potential departure from REACH, but hasn't started equipping a UK body to do the same. Given the potential cliff edge facing the industry, this simply isn't good enough."