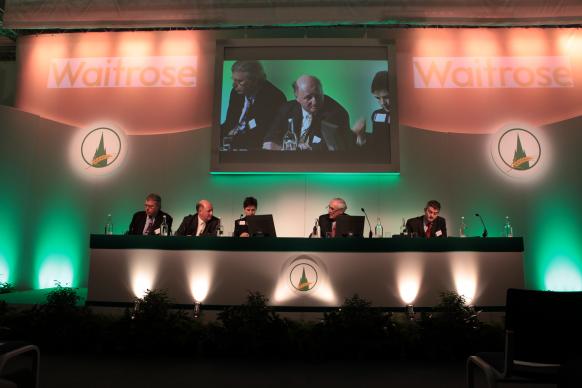 Sign in to add your own show or event
Oxford has always been about thought leadership and pushing the boundaries of farming, but it's also definitely about the connections and conversations had around the halls and rooms of our historic conference. This is why we are so excited about bringing you OFC23.

For two long years the conference has been in 'broadcast mode', joining the rest of the world in working remotely and putting world-class content online. We have run two challenging but successful digital conferences, as well as a Bitesize webinar series, creating thousands of virtual impressions. But we all feel the excitement for being together with the extended Oxford family; we're all hungry for those serendipitous chats in the coffee queue, sparking the chance to create meaningful connections with farming thinkers from across the world.

Reflecting on our desire for connections, our 2023 conference will have an equal balance between world-class content and space to engage. I am envisioning it like a doughnut, with our speakers and panels providing information, inspiration and challenge in three central blocks that will be available both online and in person. Whilst for those in Oxford, we will be curating a diverse programme around the venue featuring food, debate, literature, entertainment and space for reflection. We preserve the tradition of the Oxford Union debate and Christchurch dinner, but everything else will be refreshed and relaxed.

We want those of you making the journey to have time to be present in this glorious city, and time to reconnect with friends and allies for whom it's been a long, long break in relations.
Map
FarmingUK assumes no responsibility or liability for any errors or omissions in the content of this page.
The information contained in this site is provided on an "as is" basis, and should be independently verified before travel.