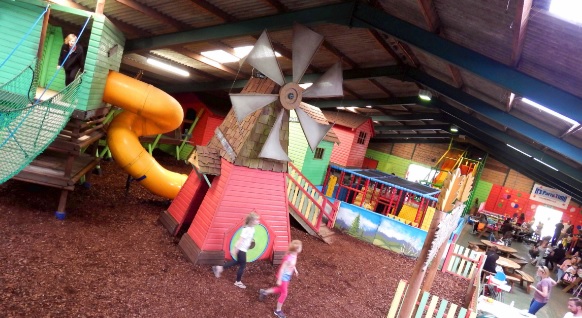 Farm Yard & Wildlife
Visit our farm animals including Dexter cows, pigs and ponies. Chickens and ducks run freely in the traditional farmyard environment which children love. Children are free to feed and pet the animals in the farmyard.

Amerton Farm Shop
The Farm Shop offers a wide range of fine jams, preserves and pickles. We also have locally produced wine and other beverages including our own Amerton Farm beer. There is a vast range of local cheeses, including specialist cheeses from around the country. On sale there is also traditional farm shop produce such as local meat, butter, cream and eggs.

Amerton Farm ice cream is sold in tubs and cornets from the Farm Shop . Light refreshments can also be purchased

Don't forget to visit our traditional sweet shop Pic 'n' Mix.

Food, Drink & Treats
Our newly refurbished Tea Room is particularly welcoming with traditional furnishings, warming fires and excellent fayre.
Licensed to sell alcohol with meals.

Everyone is welcome to enjoy a farmhouse roast, our famous steak and kidney pie or their own choice of light snacks, meals and cream teas.

Attractions
The Amerton Railway is approximately 1 mile long and runs behind the fields of Amerton Farm, each trip takes about 10 minutes. For more information about opening times, special events and the history of the Amerton Railway please visit the Amerton Railways website.

Amerton Pottery is a traditional pottery and paint a pot studio, all under one roof offering creative fun for all of the family!
Map
FarmingUK assumes no responsibility or liability for any errors or omissions in the content of this page.
The information contained in this site is provided on an "as is" basis, and should be independently verified before travel.