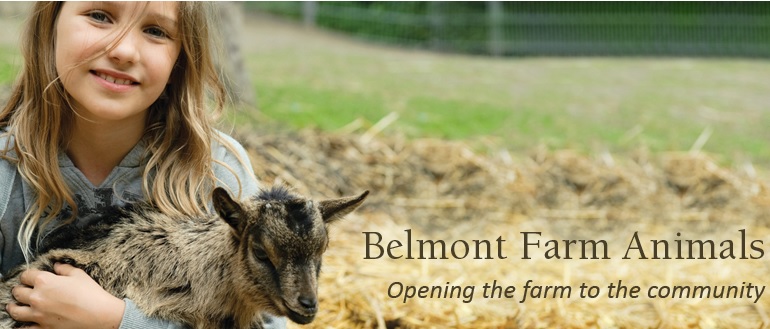 Here at Belmont our main aim is to open the farm to members of the community of all ages and in as many ways as possible. We have over thirty different types of animals for our visitors to see, meet and feed.

Visitors to the farm can join in with our petting sessions which run throughout the day and jump on our tractor & trailer ride through the beautiful Belmont Estate.

We welcome group and educational visits to the farm. We offer groups the chance to explore the farm, to learn from our knowledgable keepers during our tours and petting sessions and to make use of our education room for other work and to eat lunch!

The farm also takes party bookings with many children excited to share their special day with us and many parents grateful that we make things so easy! Special 'extras' can be booked with the farm including private tours, petting sessions, tractor rides and pony pampering sessions.

Our Waffle Cafe serves up a delicious two course birthday meal for our parties as well as adult platters and other delicious options.
Maps