The National Farmers Union (NFU) Dairy Board has called on the industry to treat recent vegan campaigns as a wakeup call.
Recent campaigns, including those by Go Vegan World, have left some dairy farmers fearing for their future.
The NFU Dairy Board Michael Oakes has issued a reassurance to its members, saying: "High profile vegan campaigns against the dairy industry need to be a wake-up call."
The Go Vegan World adverts, which have featured in the Sunday Telegraph and across the UK on billboards, have angered many farmers.
The advert displays a picture of a cow and its young, displaying the headline 'dairy takes babies from their mothers', it says "humane milk is a myth".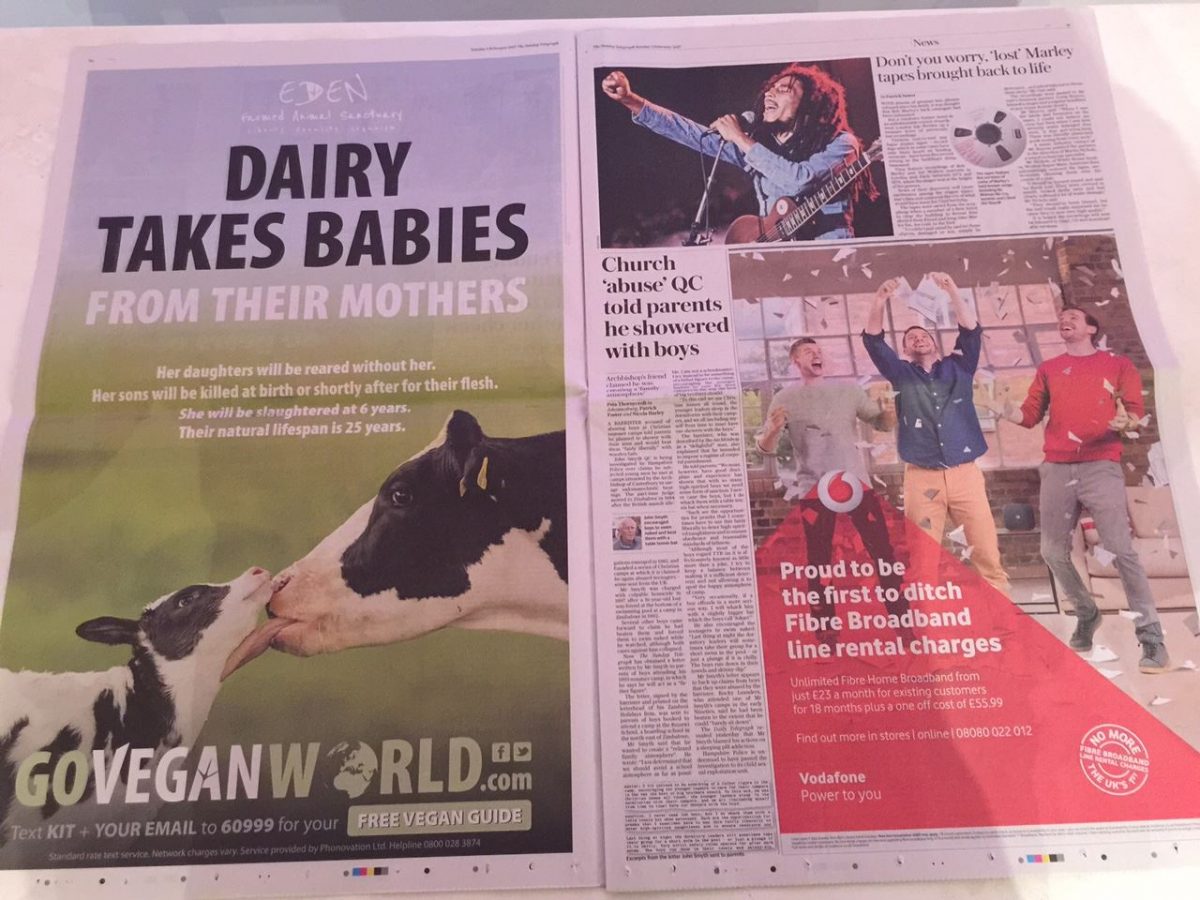 Mr Oakes said he was "appalled" at the newspaper, and that it was "demoralising" for farmers.
He said in an open letter to the Sunday Telegraph: "Adverts such as this paint an incorrect picture of the UK dairy industry and dishearten the nation's dairy farmers, for whom the health, welfare and care of dairy cows and calves is incredibly important.
"About half of our beef production comes from the dairy herd – a vital source of both calves for prime beef production and cow beef.
"For calves to reach their potential they need to be happy and healthy, whether the future is within the dairy herd or within the beef supply chain."
Mr Oakes, and the NFU, have urged the public to champion the work of the Red Tractor, which applies to nearly all British farms and promotes high animal welfare, environmental and food standards.
However, Go Vegan World accused the NFU of 'entirely missing the point', and said in a vegan world farmers would be needed 'more than ever'.