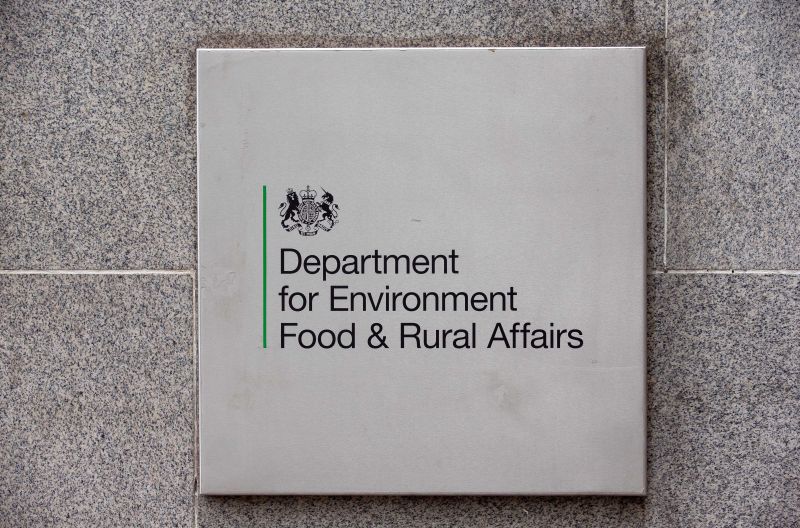 Defra faces a high chance of not delivering everything it had originally intended to in the event of a 'no deal' Brexit scenario, according to a new report.
The Department for Environment, Food and Rural Affairs faces an "enormous challenge" in its preparations for leaving the EU, the National Audit Office (NAO) has said.
Defra is one of the government departments most affected by EU Exit. It is responsible for 55 of the 319 EU related work streams across government, covering chemical and agri-food industries, agriculture, fisheries and the environment.
In its report, the NAO has assessed how Defra is implementing its overall EU Exit portfolio and has assessed in detail four of Defra's work streams covering environmental regulations for chemicals, the import and exports of animals and animal products and control of English fishing waters.
Animal product exports
One of these work steams covers the exports of animals and animal products from the UK, valued at £7.6 billion.
For the UK to continue exporting, it must comply with international health requirements and all exports must be accompanied by an export health certificate.
Defra needs to negotiate with 154 countries to introduce 1,400 different UK versions of current EU export health certificates.
The department is focusing on reaching agreement with 15 of these countries which it estimates account for 90% of total exports, but will not reach the other 139 by March 2019.
Defra has accepted the risk that UK firms exporting to countries where agreements are not reached may not be able to do so for a period after EU Exit.
Health certificates
Export health certificates will also be required for the first time for exports to the EU if there is no deal which will result in a significant increase in certificates needing to be processed by vets.
Without enough vets, consignments of food could be delayed at the border or prevented from leaving the UK, the report warns.
Defra intended to start engaging with the veterinary industry in April 2018, but has not been permitted to do so and now plans to launch an emergency recruitment campaign in October to at least meet minimum levels of vets required.
It plans to meet any remaining gaps through the use of non-veterinarians to check records and processes that do not require veterinary judgement.
'Difficult circumstances'
Despite some of the department's failures in meeting targets, the report praises Defra for achieving a "great deal in difficult circumstances".
For example, it has secured HM Treasury approval for £320 million spending in 2018-19, started to build new IT systems and recruited over 1,300 new staff by March 2018.
Defra told the NAO in September 2018 that it was confident it could have alternative arrangements in place if the UK exits without a deal in March 2019.
The NAO has now recommended that Defra accelerates its planning for the withdrawal agreement while also finalising its contingency plans.