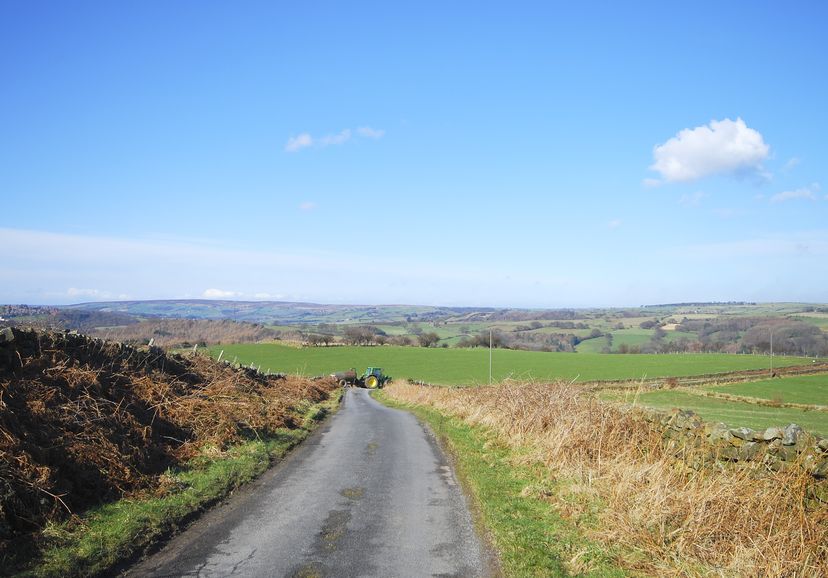 Research which shows farmland values falling by a fifth due to Brexit may be over-exaggerated, according to an agricultural law expert.
Recent research from real estate company Savills claimed that farmland was likely to be the worst-hit area in the entire UK residential and commercial property sector with commercial farmland values falling by 3.6% a year over the next five years.
In their research, Savills said farmland was likely to be the worst-hit sector in the entire UK residential and commercial property sector.
But Joel Woolf, who advises farmers at law firm Wright Hassall, has said that average farm prices are 'much more likely to stagnate' overall than fall as is widely predicted.
He said the research is 'over-egging the pudding' and prices will more likely stagnate.
"The reality for farmers is likely to be much more nuanced than what has been predicted. What will likely fall are farm rents as the subsidy system was always seen as a factor when assessing rental value which will impact the already low margin on agricultural land," Mr Woolf said.
"What is likely to increase is the overall variability in prices across the market. I agree with the research that bare land with little else going for it may struggle, but competition for land is likely to remain high because of its tax treatment especially where inheritance tax is concerned.
"The relatively beneficial tax treatment of agricultural land tends to mean that it is held as an asset by an individual, which limits supply into the market; reduced supply tends to push value up."
He said of greater impact to the market value of land would be significant change to its tax treatment.
Prices are also likely to remain higher where there is significant development potential and where farmers who have sold out for development are chasing rollover claims, Mr Woolf points out.
"This will generate competition in the market which will inevitably have an upward effect on values," he added.
"There is not much a landowner can do to protect its land value against the market, but making the business profitable and making use of opportunities will mean that when land comes up for sale a farmer will be in a better position to acquire that land."