A farming couple with a wealth of experience have been appointed as the new tenants of Stantyway Farm, situated on the dramatic Jurassic Coast in Devon.
Sam and Nell Walker will take over the Stantyway, which is a 264-acre arable organic farm on the stunning Jurassic Coast.
It was the first farm to be let on the open market by Clinton Devon Estates in 20 years.
It had been farmed by the same family for two generations, until the previous tenant's retirement three years ago when it became part of the Estates' in-hand operations.
In May, Clinton Devon Estates searched for suitable candidates for the once-in-a-generation opportunity to become a tenant farmer on the spectacular East Devon Jurassic Coast.
Devon County Council has a farm and land estate totalling almost 10,000 acres.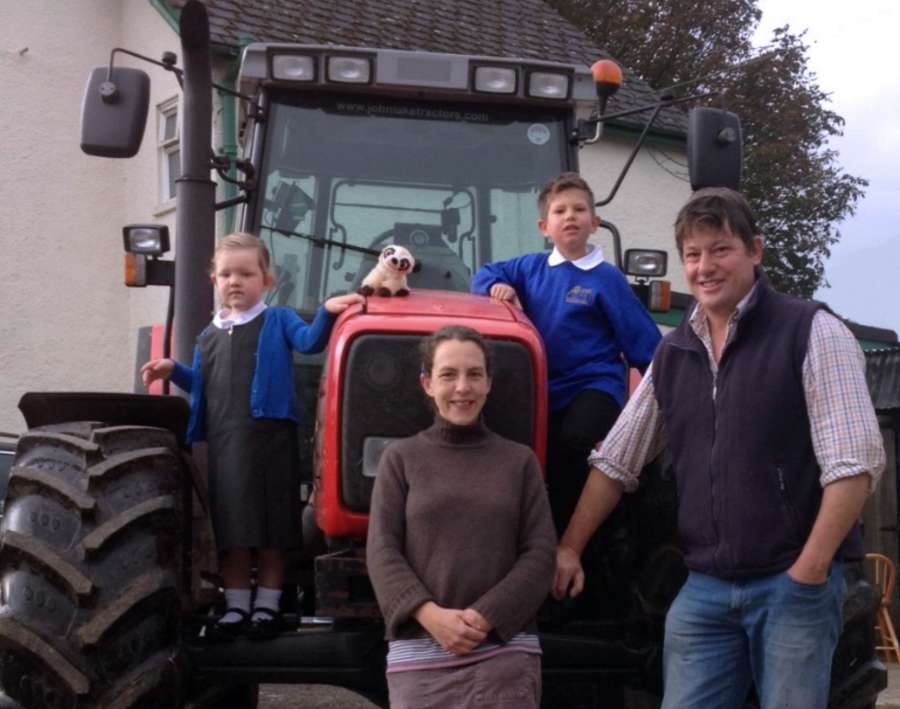 'Incredibly grateful'
Sam Walker, who is a part-time agricultural lecturer at Duchy College and is experienced in many different areas of farming, is currently a tenant at North Ground Farm, a 113-acre starter farm at Milton Abbot, Devon.
Here, he focuses on rearing youngstock onto fat cattle, adapting the previous former dairy farm into a fit-for-purpose beef unit.
Sam has also established a herbal grass ley trial field in collaboration with Reading University and has hosted many visits from students and the public at North Ground, establishing an Open Farm Sunday event.
He has also been an enthusiastic supporter of Devon County Council's Farmwise events, helping to demonstrate agriculture to Devon's school children.
He said: "We're incredibly grateful for this opportunity. Stantyway Farm will give us the chance to expand our business in new and exciting ways.
"We'd like to thank Clinton Devon Estates for putting their faith in us, as well as the Devon County Farms Estates for giving us the chance to prove ourselves at North Ground."
Ambitions
Leigh Rix, Clinton Devon Estates' Head of Property and Land, said the estate agent was "overwhelmed" by the number of "talented and ambitious" applicants to take on Stantyway Farm.
She said: "Sam and Nell were chosen because they impressed us with the work they have already done at North Ground Farm and with their vision for what they hope to achieve at Stantyway.
"We are proud of the close, enduring relationships we have with our tenant farmers and look forward to working with Sam and Nell to help them achieve their ambitions."
Devon County Council has 68 dairy and mixed livestock farms, made up of starter and progression units. They are let with a view to tenants moving on to secure independent livelihoods in due course.
Devon County Councillor Caroline Chugg, Chair of the Farms Estate Committee, said: "Congratulations to Sam and Nell. They have done an excellent job at North Ground Farm and we're delighted that they're now able to use the expertise, knowledge and experience they've gained to take on this new and exciting opportunity.
"It is yet another successful outcome for the Estate, using it as a stepping stone to a career in farming and proving the effectiveness and necessity of the Estate."