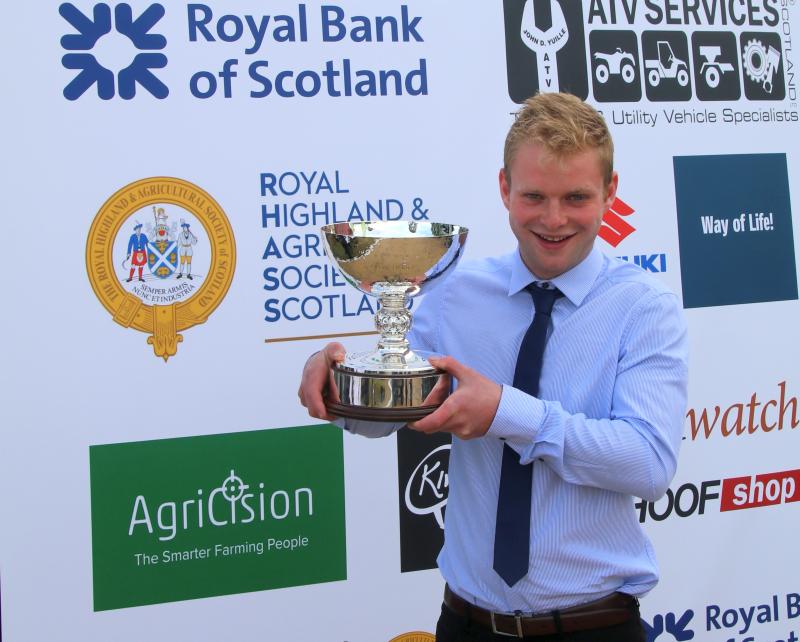 A 22-year-old farmer who works on his family's 400-acre South Lanarkshire farm has won the hotly contested Young Farmer of the Year.
Measured on expertise, knowledge and entrepreneurship, Andrew Neilson, a 22-year-old farmer from Strathaven, has won the prestigious award.
A member of Avondale YFC, he topped the leader board to take the Scottish Association of Young Farmer Clubs (SAYFC) prize.
Six finalists competed in the final stages of a comprehensive assessment at this year's Royal Highland Show.
The trophy, donated by Sir John Campbell of Glenrath Farms, was presented to Mr Neilson in front of leading representatives from the farming, food and rural industries.
He works on the family's 400-acre farm at Strathaven, comprising of 350 pedigree Hosteins and pedigree Texel flock.
Commenting on the award Penny Montgomerie, Chief Executive of SAYFC said: "The calibre of entrants and the shortlisted candidates were exceptional and a great reflection on the next generation of farming leaders.
"This was a robust and comprehensive assessment that tested key skills essential to running modern businesses."