Firefighters have been tackling a 300 tonne wood chip blaze at a farm building in Staffordshire.
The fire broke out in the early hours of Saturday morning (4 November) near Eccleshall. It took firefighters several hours to totally extinguish the fire.
Staffordshire Fire and Rescue Service were on scene, in Stone Road, around 1.40am and by 6am reported they were scaling down the incident, although they were likely to be at the scene for some considerable time.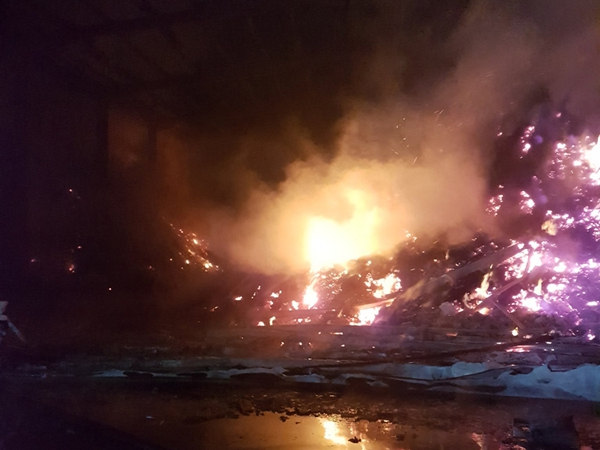 Staffordshire Fire Control, said: "We received a call at 1.40am on Saturday morning.
"Good progress is being made. There is a vast amount of materials being left to burn in a controlled manner.
"The incident had involved one building made of wood and concrete measuring 50m (164ft) by 20m (66ft) which contained a large amount of wood chippings.
"On Saturday morning a fire investigation team was requested to rule out any deliberate ignition. It has not been confirmed either way."
Farmers across the UK are seeing a rise in deliberate acts of fire starting on their land.
Firefighters battled a huge fire on a Scottish farm where more than 700 hay bales were caught alight in October.
In September, hundreds of tonnes of straw were set on fire at a farm in Cambridgeshire.
And a blaze that torched more than £150,000 worth of straw in a suspected arson attack in Nottinghamshire was described as one of the largest ever in the UK.