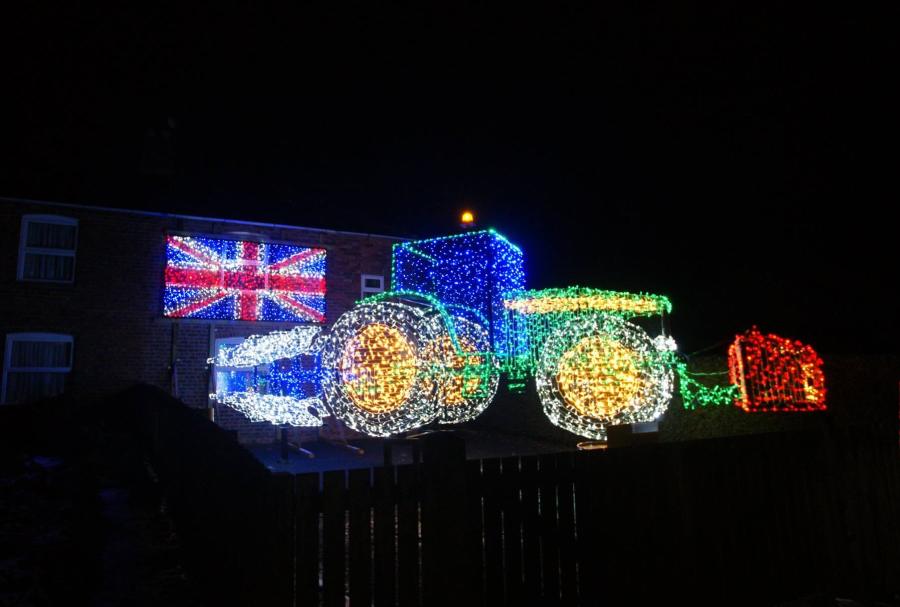 A farmer who built a farming inspired festive exhibition featuring more than 11,000 LED lights outside his own home is raising money for charity.
East Yorkshire farmer Andrew Wilkinson spent four months last year creating the spectacle.
The 33-year-old, from Pocklington, built the life-size replica of a John Deere 6820 in memory of his father David, who was also a farmer.
Unfortunately, he died of cancer 11 years ago. The creation of the festive display hopes to attract funds that will go to Cancer Research UK.
Andrew said on a Facebook post: "When I under took the Christmas tractor idea last year, in my mind I was thinking this is the last new thing for the house regarding Christmas I am building.
"Little did I know the amazing amount attention it grabbed in short space of time and the unbelievable amount of support for raising money for such a worthy cause.
"I just want to say many thanks for your support last year helping to raise just over £3200 for Cancer Research UK. I also want to say Merry Christmas to all farmers out there past and present, especially my dad David Wilkinson who sadly passed away 12 years ago now.
"The plough I have replicated is modelled on the very plough he taught to me plough with."