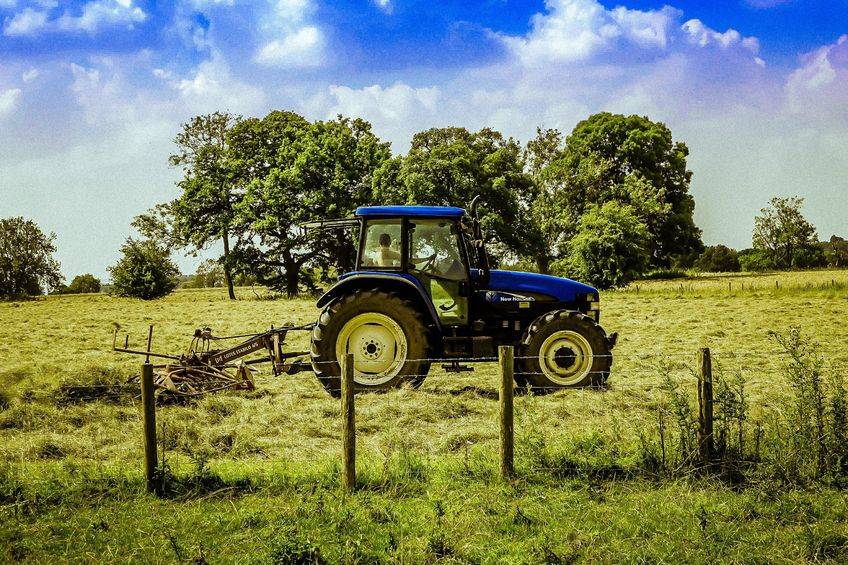 Farmers have been urged to prepare for the new system of environmentally-friendly subsidies once the UK leaves the EU by looking at changing business models and land management.
A leading specialist accountant said farmers will also need to be ready for future cuts as details of the new system are yet to be "fully fleshed out".
Defra secretary Michael Gove kicked off 2018 by confirming that farmers would continue receiving similar levels of farm subsidies until 2022.
Farmers currently receive around £3 billion a year from the EU in subsidies which are based on the land they manage or own, under the Common Agriculture Policy (CAP).
The latest announcement will give them an additional two years, on top of the original 2020 deadline promised after Brexit, to prepare for the new farm payments system.
The Government has said this new system will reward farmers for looking after the environment and making land more accessible to the public.
It follows Mr Gove describing the EU's CAP as "unjust" and as a system that didn't "really reward efficiency".
He said that during the transition to the new system the Government would aim to reduce the largest subsidies, with a maximum cap or a sliding scale of reductions and insisted there would be a "smooth path" towards a new way of paying farmers when EU subsidies ended.
Public benefit
But a specialist accountant at The Fish Partnership has said farmers still need to be ready for future cuts.
Commenting on the new plan for farm payments after Brexit, Paul Laird, Director at The Fish Partnership and an expert in rural affairs said: "Many farmers will welcome the two additional years of funding, but they must remember that this means they only have four years to prepare for a completely new system – the details of which are still to be fully fleshed out.
"Mr Gove has suggested that farmers will be rewarded for undertaking actions that benefit the environment and public, so farm businesses need to consider how they can adapt their current business model and land management in preparation for this new system."
Mr Laird added that research showed that a cut in subsidies would see the average UK farm income fall from a current level of around £38,000 per year to nearer £15,000 in the worst case scenario.
The research shows that any Brexit scenario will result in a change of policy and will bring subsequent performance challenges. Because of this, it highlights that farmers need to understand that "performance is key" to preparing for the challenges ahead.
"Whether you agree or don't agree with the Environment Secretary it is vitally important that farms begin preparations now, as very few businesses could survive their income being effectively halved as some studies have suggested," Mr Laird added.
Disruption
Landowner organisation the CLA said any change in subsidies must not cause "immediate and dramatic" disruption to thousands of farmers.
Director of Policy Christopher Price said: "We have been clear that significant change is necessary but it is right to take the necessary time to design and implement a policy without causing immediate and dramatic disruption to thousands of farming businesses across the countryside."
The National Farmers' Union says farming is in a "unique position" to deliver for the environment, but only if there are productive and viable businesses – where "food is at the heart".
NFU Vice President Guy Smith said: "Over the past four decades, farmers have carried out a huge amount of work to encourage wildlife, as well as benefiting the landscape, soil and water and reducing their impact on the climate.
"There must be a coherent approach. British farming has a unique role in producing a safe, affordable and high quality supply of food as well as protecting, maintaining and enhancing 70% of the nation's iconic countryside."
Mr Smith said that only remains feasible, however, as long as farmers run "sustainable and viable" businesses.