Two prominent rural organisations have written jointly to the Agricultural Minister of Northern Ireland Michaelle McIlveen asking her to ensure agri-environment funds are secured.
The Ulster Farmers' Union and the Royal Society for the Protection of Birds both wrote the letter, hoping the Treasury commits funding to environmental matters.The Environmental Farming Scheme (EFS) is worth over £100m and is an important component for improving the environment in the wider countryside.The joint letter comes in the wake of Chancellor Philip Hammond's recent speech which gave fresh hope to farmers hoping to apply to the EFS in February 2017.However,
doubt has been cast
over the budget for the new Environmental Farming Scheme, since the vote to leave the European Union on the 23rd of June.However in his speech to the Conservative Party Conference the Chancellor stated that funding would only be allocated under strict criteria 'in line with domestic strategic priorities and value for money'.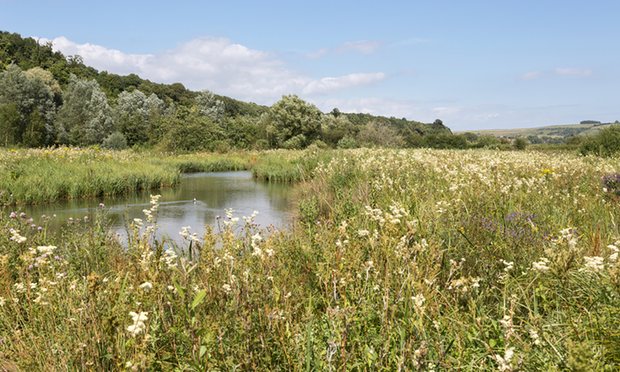 'Worrying trend'
UFU President Barclay Bell, stated that there is a 'worrying trend' as previous agreements continue to expire, from over 13,000 farms and 450,000 ha of land receiving support for maintaining and improving the environment to just a few hundred today 'leaving a vacuum for both the farmer and the environment.'"We would call for clarity from Treasury on what the criteria is for assessing which projects meet UK priorities and value for money criteria," Mr Bell said."We believe the agri-environment schemes have demonstrated positive results for the environment and are also good for farmers."Both organisations agree that agri-environment schemes are the best way to protect the countryside and provide important funding for land managers in a time of environmental and income pressures.RSPB Northern Ireland Director Joanne Sherwood said: "The
2016 State of Nature report
reveals that 56% of UK species studied have declined in recent decades."In Northern Ireland, around 20% of the species studied are at risk of extinction. Agriculture can be the solution to many of these problems, and we believe that farmers are best placed to protect our precious natural heritage."
The organisations have asked the Minister to secure the necessary £100m in EFS funding and to ensure that new agreements are honoured for their 5 year contractual commitment.