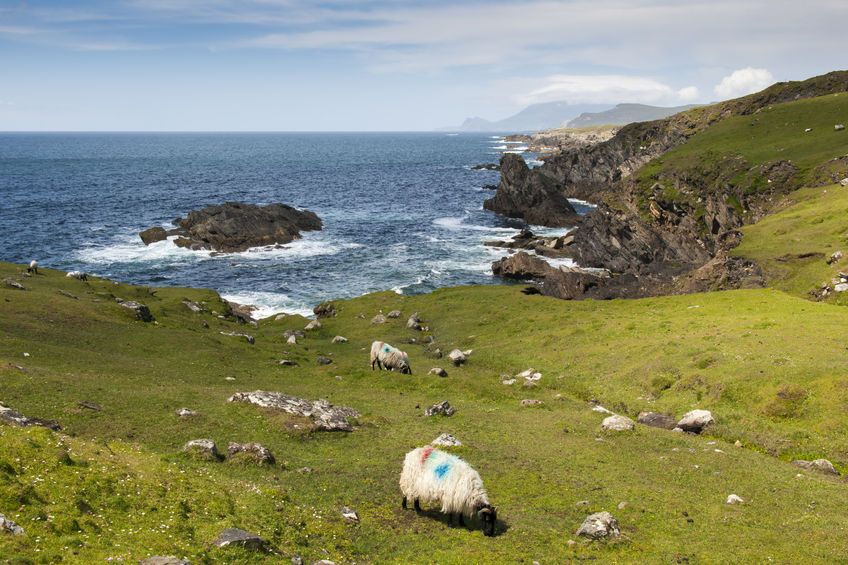 The Scottish government has slammed Number 10's recently published Agriculture Bill as "completely failing" in meeting "key tests" for Scottish agriculture.
Defra Secretary Michael Gove's legislation will encourage the industry to deliver a cleaner environment after nearly half a century under EU rules.
The Agriculture Bill sets out how farmers and land managers will in future be paid for "public goods", such as better air and water quality and improved soil health.
But Scottish Rural Economy Secretary, Fergus Ewing said the legislation "rides roughshod" over the devolved settlement.
And industry leaders highlighted how the interests of Scottish agriculture is best served by Scotland setting its own future policy, so that it "respects and underpins the unique agricultural profile of Scotland".
'Green Brexit'
The Agriculture Bill will put forward a new Environmental Land Management system, which will start from next year.
The UK government will now work together with farmers to trial the new approach. Under the new system, farmers and land managers who provide the greatest environmental benefits will secure the largest rewards, laying the foundations for a 'Green Brexit'.
Mr Gove said the plans would help the British farming industry "move towards a brighter future".
He said: "After nearly 50 years of being tied to burdensome and outdated EU rules, we have an opportunity to deliver a green Brexit.
"This bill will allow us to reward farmers who protect our environment, leaving the countryside in a cleaner, greener and healthier state for future generations.
"Critically, we will also provide the smooth and gradual transition that farmers and land managers need to plan ahead."
'Missed opportunity'
But Mr Ewing said the bill represents a "missed opportunity" for the UK government to deliver on its promises during the referendum, namely that Scottish farmers would continue to receive at least the same level of funding as they currently do in the event of Brexit.
He said: "This bill rides roughshod over the devolved settlement. For example, on compliance with World Trade Organisation rules, the bill could create sweeping unilateral powers that could constrain policy choices in Scotland.
"It is therefore of serious concern that the UK government could impose unwanted policies and rules on Scottish farmers in areas of devolved competency."
However, a UK government spokesman said Scottish ministers can now decide their own policy.
"It is now for Scottish ministers to decide their own policy and either change their position to take advantage of our open offer for them to take Agriculture Bill powers, or pass a separate bill in the Scottish Parliament."
Preserving or enhancing future funding levels for Scottish agriculture remains a "red line issue" for NFU Scotland.
"We are clearly stepping away from previous funding arrangements determined by the CAP," NFU Scotland President, Andrew McCormick said.
"We also want to be reassured that previous commitments on how Scotland's share of the agricultural pot of funding will be determined will be delivered on. That must take the review of convergence funding into consideration."