Aldi UK has followed the discount chain's Australian business by committing to sourcing only eggs from cage-free hens.
The company's Australian arm committed to going cage-free after a sustained online campaign by animal rights campaigners culminated in a 15-year-old girl launching a petition on Change.org.
More than 40,000 people signed the petition in a matter of days and Aldi responded by announcing that it would stop sourcing cage eggs by 2025.
The move was welcomed by animal welfare campaigners and Aldi's UK business has now also committed to cage-free sourcing.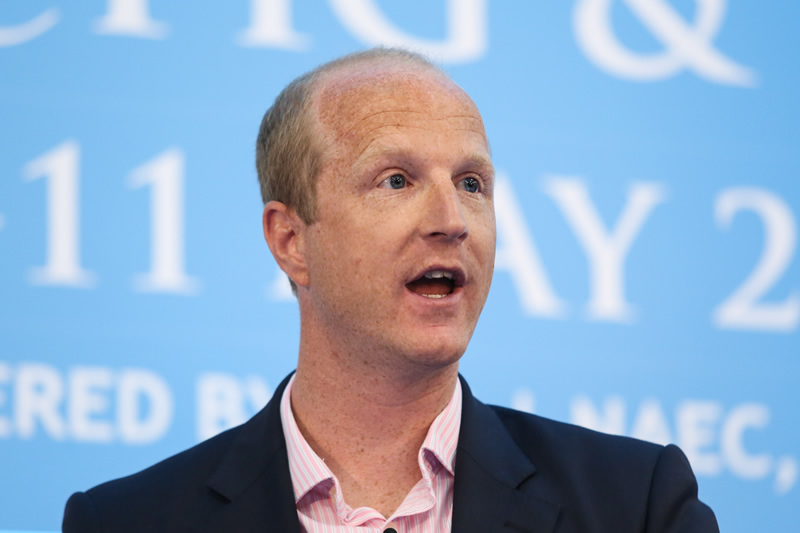 "Aldi currently provides customers with a range of shell eggs, all of which are sourced from the UK and certified to meet British Lion Standards," said Oliver King, corporate managing director at Aldi UK.
"We know that animal welfare is an important consideration for our customers and we are committed to continuously improving sourcing practices across our supply chain.
"As a result we have committed that from 2025 we will begin phasing out the sale of shell eggs from caged hens in our UK stores.
"Meaningful commitments such as these take time to plan and implement. This time frame ensures that we can continue to work collaboratively with suppliers to minimise the impact on their business."
In the UK, half of all eggs going into retail are already produced in free range systems. However, in Australia egg industry leaders have criticised Aldi's announcement.
The Australian Egg Corporation Ltd (AECL) said it was disappointed with the decision by the supermarket group.
It said the announcement demonstrated a "fundamental misunderstanding of cage egg farming systems and their impact on hen welfare, and flies in the face of consumer demand."
AECL managing director James Kellaway said that, in making the decision to phase out cage eggs, ALDI was ignoring consumer demand.
He said retail figures consistently showed that cage eggs were highly sought after, accounting for 51 per cent of all grocery retail egg sales in March this year and close to 70 per cent of total egg sales.
"With cage eggs consistently accounting for around 50 per cent of retail sales, it is frankly absurd that Aldi is restricting their customer's right to exercise choice," he said.
"The egg farming industry wishes to continue to supply eggs from cage, barn-laid and free range farming systems, in line with consumer preferences. The provision of eggs from these systems reflects current demand."
"On average, a dozen cage eggs costs $3.31, while free range eggs cost $5.49 In phasing out cage eggs, Aldi will force consumers to pay more for their eggs. Aldi is taking a dictatorial approach to its customers," he said.
However, Aldi's decision was welcomed by RSPCA Australia, which congratulated the retailer on "listening to the concerns of Australian consumers and committing to supply only cage-free eggs in its stores by no later than 2025."
RSPCA Australia chief executive, Heather Neil, said: "ALDI's decision to phase out cage eggs will contribute to ending the inhumane practice of confining hens in cages.
"As the third largest supermarket chain in the country, ALDI has the potential to set the bar for other businesses to follow in their footsteps," she said.
Although she welcomed the announcement, she urged the company to end the sale of cage eggs earlier than 2025. She said she would like to see Aldi go cage-free by 2018, in line with other major companies in Australia.
"There are still 11 million battery hens in Australia and the sooner they can be set free from cruel cages, the better.
"It's critical that consumers continue to demand cage-free in retail and food service. Australia needs to banish the battery cage once and for all."
In the UK the trend in the egg market is increasingly towards free range. At the Pig and Poultry Fair recently Tom Willings, former agriculture director with Noble Foods, now a freelance consultant, said that the eggs on Britain's supermarket shelves could be completely free range within 10 to 15 years if the change in the market continued at its current rate.
He told those attending the conference at Stoneleigh, Warwickshire, that demand for cage and barn eggs was continuing to fall, whilst demand for free range was increasing.
And he said that, if the current trend towards cage-free production in the United States crossed the Atlantic, the switch to free range in the UK could increase.
US egg industry leaders are estimating that more than half of the country's 300-million-bird flock will have to be moved over to cage-free production by 2025 to meet the cage-free commitments made by leading retailers and foodservice companies.
Walmart, Subway, Costco, McDonald's, Burger King, Nestle, Sodexo, Aramark, Heinz, Starbucks and Compass Group have made the commitment. Cruise companies Carnival and Royal Caribbean are also going cage-free.
"Will we see similar changes here? Well, it's happening already," said Tom. "The long term trend is the growth of free range at the expense of intensive demand.
"It's not just cage eggs. Barn, one potential alternative value egg, is on a similar trajectory. Since 2009 cage and barn demand combined has fallen from 50 per cent of retail trade to less than 37 per cent.
"Meanwhile, free range has grown from 45 per cent to 59 per cent. Extrapolating that rate of change, there would be no eggs from cages on shelves in another 15 years. How many years before we lack the critical mass to make the large colony sites viable? 10?"
He said that cage production could be living on borrowed time.