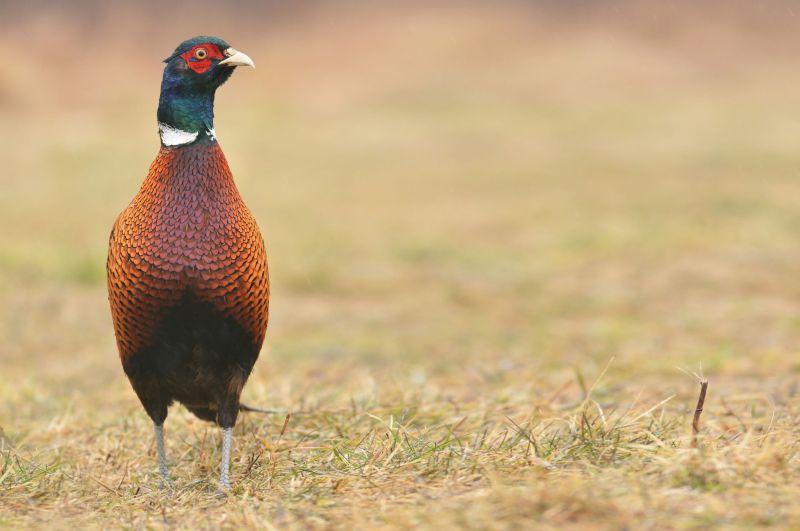 Animal rights activists have targeted another game farm, this time freeing around 9,000 game birds from a property in Suffolk.
The Animal Liberation Front (ALF), the group behind the latest raid, said it wants to 'dismantle the shooting industry farm by farm, shoot by shoot'.
The incident happened at Heath Hatcheries in Mildenhall on Friday 19 April.
An ALF spokesman said on social media: "A clear path was made so that the birds headed towards the forest and away from the road. Grain was put down to attract them in that direction.
"We surveyed the 45 breeding pens for pheasants then removed a panel from each one of these pens, herded the pheasants out into the corridor then further on and out of the farm directly into a wooded area. Each pen contained around 200 birds, making the total around 9,000."
The Countryside Alliance said the raid was 'completely unacceptable', calling it an incident accounting to 'mindless vandalism'.
Tim Bonner, chief executive, told The Times: "Rural businesses and livelihoods have enough challenges to contend with without having to deal with intimidation and potential attacks from extremists.
"Game farmers should not have to live in fear so we advise farmers to increase their security."
He added: "These attacks must be investigated and the perpetrators brought to justice. This is nothing but mindless vandalism and cruelty dressed up as a political statement."
It comes as animal rights and vegan activists step up their operations in disrupting game farm businesses across the UK.
In March, a video was released which shows the moment nearly 5,000 pheasants escaped a game farm in Wiltshire.
A similar incident occurred at a game estate in Bodmin, Cornwall on the same day, which saw around 1,000 birds escape.
Members of Animal Liberation Front claimed responsibility for both incidents.