With sales of free range outstripping those of other production methods, one producer is now clearing out the enriched cages installed just two years ago in a multi-million pound refit and replacing them with barn production.
Food processing plants are also seeing retailers demand British free range eggs as they start to look for processing only free range producers.
Are we seeing the beginning of the end of UK colony production?
Glenrath Farms is converting some of its enriched cage units to barn production just two years after the enriched units were installed to comply with the European ban on battery cages.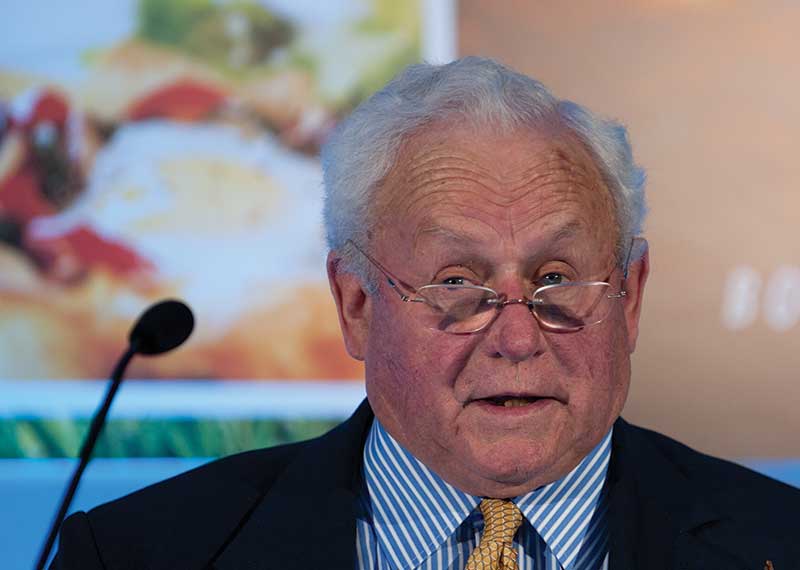 Glenrath spent millions of pounds converting to enriched. The ban on conventional cages came into force on January 1 2012 in the European Union as a result of the Welfare of Laying Hens directive. But Glenrath chairman John Campbell says that the market is moving away from any form of cage production to alternative methods. He says he is making the switch because he expects that barn production - currently a very small part of the UK egg sector - will grow in the future.
"The balance at the present moment in the UK egg market is in absolute chaos because of a massive increase in consumption of free range, organic and barn eggs and the demise of cage eggs," he told the Ranger magazine. "Here in the UK two years ago we spent millions converting to enriched. Glenrath has now started to convert those cages that are just two years old to barn production."
John's revelation came after he listened to a representative of the United States egg industry telling delegates at the International Egg Commission conference in Edinburgh that the US egg industry hoped to resolve continuing battles with animal rights activists by installing enriched cages. John told him the plan would not work. "We have experienced this in Europe and even this year here in the UK the swing from colony to alternative eggs has gone from 50:50 to 63:37 per cent and it's been ongoing. The whole industry is an absolute mess," he told Chad Gregory of United Egg Producers, which represents as much as 95 per cent of all egg production in the US.
Chad explained that legislation in California meant that battery cages would be banned in that state from the beginning of 2015 after the Humane Society of the United States won a vote forcing California to require that all farm animals were able to stand up, sit down, turn around and extend their limbs without touching anything. The authorities had subsequently adopted a standard of 116 square inches for layers, although Chad said that the Humane Society was challenging it, saying that production should move to cage free. As the Humane Society sought to force similar moves in other US states, the egg industry joined forces with the animal welfare organisation to seek legislation in the US Senate which would have established a national standard. However, they had failed to get the proposed legislation passed.
He said the situation in the United States was in chaos. Producers did not know what type of production they should use to avoid action. On top of that, Californian authorities had ruled that any eggs being shipped into the state from other US states must comply with the same rules with which the state's own eggs had to comply. Chad Gregory said that there were as many as 15 million eggs on trucks each day heading into California from elsewhere. Governors of other states in the US were challenging through the courts the enforcement of Californian rules on production elsewhere in the country.
Chad Gregory said that the egg industry in the United States had decided to standardise on enriched cage. It believed that if it moved to enriched then it would be able to defend its position against animal rights campaigners. He said that the results of a study due be published next Spring would show that enriched cage production was the right choice. However, European delegates at the conference warned him that the plan may not work. One told him that retailers and consumers would decide how the eggs should be produced, whatever the egg industry thought. John Campbell told him that his arguments would not stack up because of public perception.
John told the Ranger that the Americans believed that enriched cages would solve their problem, but they would not. "It clearly hasn't done so in the UK," he said. "Marks & Spencer, Sainsbury's, Waitrose and the Co-op are now out of colony eggs. How long is it until other retailers follow," said John, who also pointed to McDonald's in the UK, which is cage free. "We hear about the march of Aldi and Lidl in the UK, but I understand that the two discount supermarkets do not sell colony eggs in their own country," said John.
Andrew Hewston of Bumble Hole Foods which have invested £6.5 million in a new processing facilities have also seen demand from retailers rise for British free range egg as supermarkets look to tighten up on traceability and provide higher welfare eggs in their products. Andrew told the Ranger that demand for British free range egg is so high that they are offering processing only contracts to producers for the first time as well as encouraging producers to sell seconds direct.
"We believe we can offer competitive contracts to free range producers and invite any producer considering moving packers or entering free range production to contact us first and seek out the advantages of processing contracts."
The egg industry in the United Kingdom invested more than £400 million to ensure that its production systems met the requirements of the European Union's ban on battery cages. Glenrath Farms, which sells 1.5 million eggs every day to customers like Asda, Sainsbury's and Tesco from its base in the Scottish Borders, invested an estimated £50 million in making the changes necessary to comply with the European Union's ban on conventional battery cages. But just two years later John says that some of the enriched cage production is now being replaced with barn units to meet what John says will be an increasing demand for eggs produced in alternative systems. n