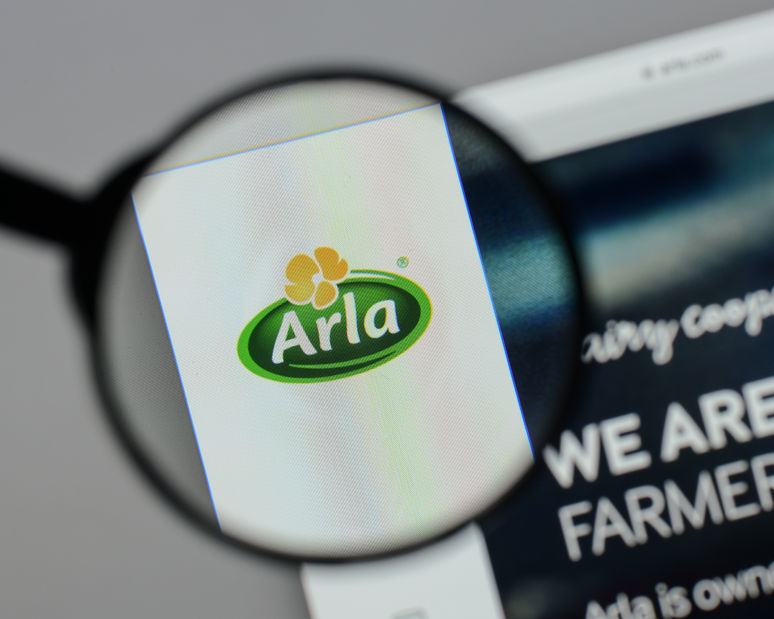 Arla's conventional milk price for May 2019 will stay unchanged with its manufacturing price per litre remaining at 30.23 pence.
Arla Foods amba's on account price for conventional and organic milk will remain the same next month.
This hold means May's price for the UK manufacturing litre for conventional milk will continue at 30.23 pence and the organic price per litre remains 41.98 pence, for Arla's farmer owners.
Arla Foods amba board director, and farmer owner, Johnnie Russell, said: "Overall, European milk volumes are stable compared to last year. While there has been significant volume growth in some markets including the UK, we continue to see the benefits of being owners of a business with global reach within our milk price.
"The organic market continues to experience pressure in some countries, however, overall it is currently stable. European markets are unusually quiet overall with Yellow cheese prices havingreduced in the last month and butter prices remaining stable.
"We are now seeing a world commodity market where prices are higher than current European prices. This should be good news for export opportunities across our cooperative."
Arla farmers are paid on constituents via a manufacturing schedule. For ease of comparison, the liquid price is 29.06 pence per litre based on 4% fat and 3.3% protein.
The adjustment for organic farmers who have decided to use EU granted exceptions to use non-organic forage will remain as a deduction of 3€c/kg.
Manufacturing price based on every other day collection, top quality, one million litres,4.2% butterfat, 3.4% protein.