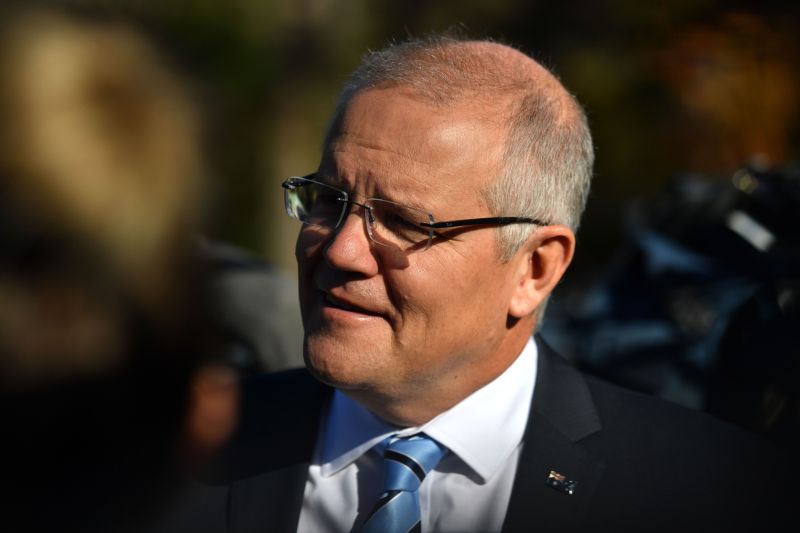 The Australian government has promised prison terms of up to one year for vegan campaigners who publish private information about farm businesses.
Prime Minister Scott Morrison's government, if re-elected in the upcoming elections in May, will convict protesters who invade farms by sharing information about them online.
He called vegan and animal rights protesters "un-Australian green criminals" following recent protests, including a major one in Melbourne which saw 38 people arrested.
Others targeted abattoirs and farms in the states of Victoria, New South Wales and Queensland, earlier this month.
Morrison said that the nation's farmers are having a hard enough time without the actions of such campaigners.
He said: "If there are pastoralists and farmers that are in a position to actually bring a civil action against these groups... then the [Australian government] is totally open to supporting them in a test case."
It comes as farmers demand animal rights charity Aussie Farms be banned from Facebook and stripped of its charitable status after creating an online, interactive map which shows the location of hundreds of farms across the country.
The National Farmers' Federation (NFF)'s chief executive, Tony Mahar told the The Guardian it is against the law to publish these addresses.
"We haven't got an issue with people having choices and having the right to consume whatever they want," he said.
"This is not a farmer versus vegan issue … this is people breaking and entering and secretly invading peoples' farms in a malicious and invasive way, that is what we have an objection to."
Attorney-General Christian Porter said Aussie Farms 'maliciously uses' personal information, including farmers' names, addresses and workplaces, to specifically encourage others to trespass on properties and damage businesses.
"This is not acceptable and the Morrison government will, if re-elected, introduce a new criminal offence specifically designed to protect Australian farmers from the sort of vigilante action we have seen this week," he said.
"Penalties of up to 12 months imprisonment will apply to individuals who use a carriage service, such as the internet, to disclose personal information with the intention that another person would use that information to trespass on agricultural land. The law would also apply to other primary producers such as abattoirs."
Meanwhile, in the UK, an online interactive map created by vegan activists was launched in January, showing the addresses and contact numbers of dairy farms in the UK.
It follows over 200 activists from across the UK descending on a pig farm in Lincolnshire in a mass protest.
Joint owner of the farm, Sylvia Hook, claimed they were responsible for the deaths of two piglets and subsequent damage to the hut.