A mobile irrigation pump set exhibited by Bauer at the LAMMA show is one of a range of units performance-matched to the Rainstar and ProRain reel irrigators, and the linear and pivot irrigation systems produced by the company.
There are six models in all, with a choice of Caprari or Rovatti pumps on all but the smallest model, and diesel engines from FPT Industrial or Deere Power Systems. Model numbers – from DP70 to the DP300 – give an indication of maximum water pumping performance in cubic metres per hour.
"These simple, reliable pump sets are available from our dealers to provide an integrated system of irrigation for field vegetable, potato and other crops," notes Adrian Tindall, sales manager for the UK and Ireland. "They come with self-priming pumps protected by auto shut-off to guard against damage, four adjustable stands for stability in work, and a lockable fuel cap and removable drawbar for security."
A fuel tank incorporated into the frame keeps things simple and, similarly, standard bodywork is limited to wire mesh screens all round beneath a metal roof to protect components from rain. Alternatively, a soundproof hood is available for units working in noise-sensitive locations.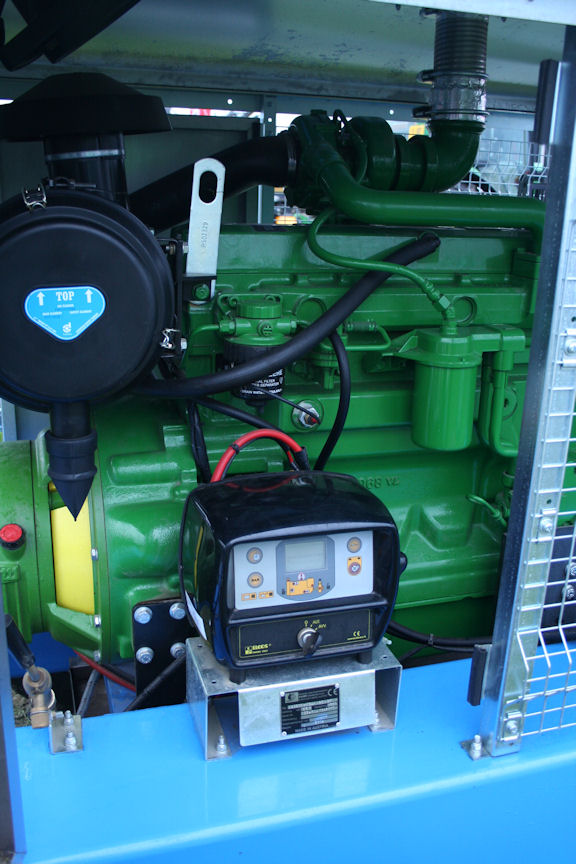 Each of the units has Bauer's Elcos 250 control unit, which provides a timer, flow switch connector and a locking engine start, plus shut-down protection in the event of the engine overheating, low oil pressure, wayward pump pressure or interruption to the water flow.
The FPT 'NEF' and Deere engine families were selected for their power and torque profile, good fuel economy and renowned reliability. FPT four-cylinder engines cover the 50-100hp models, with 6.7-litre six-cylinder versions providing 163hp and 175hp for the higher capacity pumps.
Four-cylinder Deere engines of 48hp and 78hp provide an alternative for the first two pump sets in the range, which thereafter switches to six-cylinder units of 120hp and 166hp.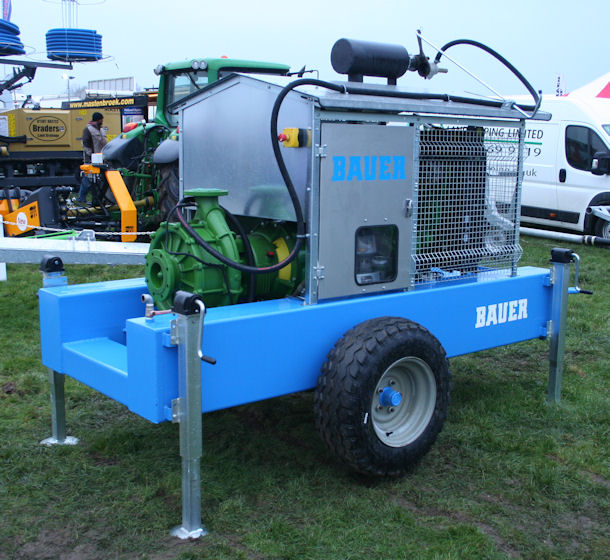 Details at http://www.bauer-at.com/en/products/irrigation/diesel-pump-units