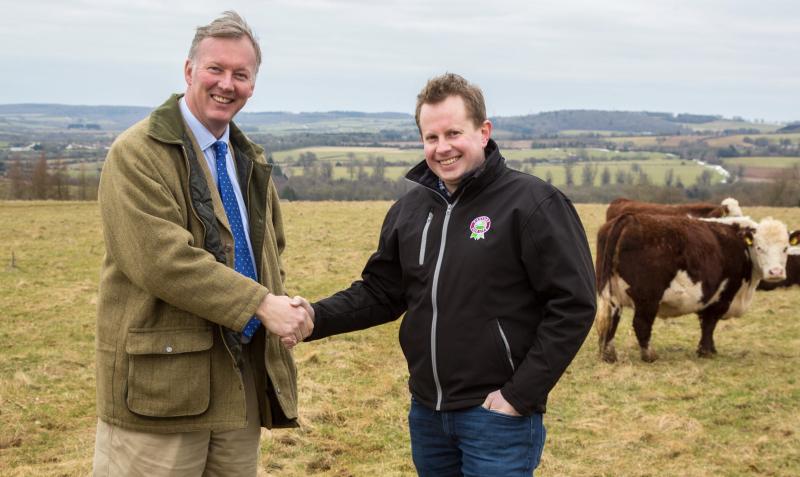 Bill Wiggin MP has been appointed the new chairman of the Pasture-Fed Livestock Association (PFLA).
The position, which is not remunerated, starts with immediate effect and will last for at least three years.
The MP for North Herefordshire currently runs a herd of 20 suckler cows and heifers at his farm in Upton Bishop, near Ross on Wye, Herefordshire.
"I welcome the opportunity to join a group of innovative farmers who are producing high quality food in a truly sustainable way," said Mr. Wiggin.
"Feeding cattle and sheep just on pasture, is something I truly believe in. I want to help more farmers garner the many and varied benefits of grass feeding their animals."
Mr Wiggin continued: "As a politician I have access to Defra, Ministers and the Government, so I can certainly help with initiatives like getting 100% grass-fed produce legally recognised and defined."
The Pasture-Fed Livestock Association said it brings together British farmers committed to producing high quality food in a more natural way.